Hennessey Mammoth 6×6 Is a 1200hp Ram 1500 TRX with Six Wheels
2021 | hennessey | Hennessey Mammoth 6x6 | ram | ram 1500 trx | September 2, 2020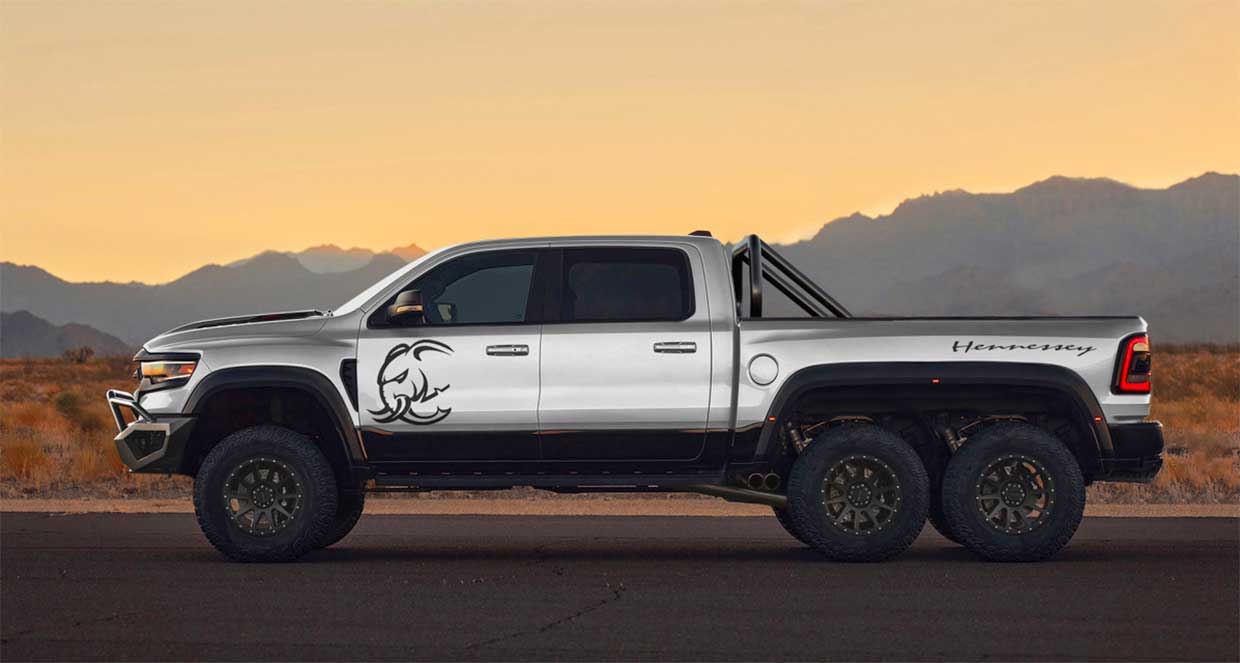 The guys at Hennessey have put out some crazy vehicles over the years, including the VelociRaptor 6×6 and Goliath 6×6 pickups with dual axles in the rear. The company is now gearing up to produce its most insane pickup ever called the Mammoth 6×6.
The truck starts life as a 2021 RAM 1500 TRX with a 702 horsepower Hellcat V8 under the hood. As potent as that Hellcat V8 is, Hennessey rips it out and crams a 7.0-liter Hellephant V8 tuned to over 1200 horsepower. As the name suggests, the pickup also gets dual axles in the rear, making it a 6×6.
Along with a new engine and the six-wheel-drive conversion, the pickup also gets fully upgraded off-road suspension, bespoke interior, upgraded front and rear bumpers, and upgraded LED lights. Only three Mammoth 6×6 pickups will be built, making it the most exclusive of any 6×6 truck that Hennessey has produced. It's also the most expensive at $500,000 per unit, including the base RAM TRX. Orders will open on September 4 at 12pm Central.