2021 Honda Civic Type R Limited Edition is Destined for Dealer Markups
2021 | honda | honda civic type r | special editions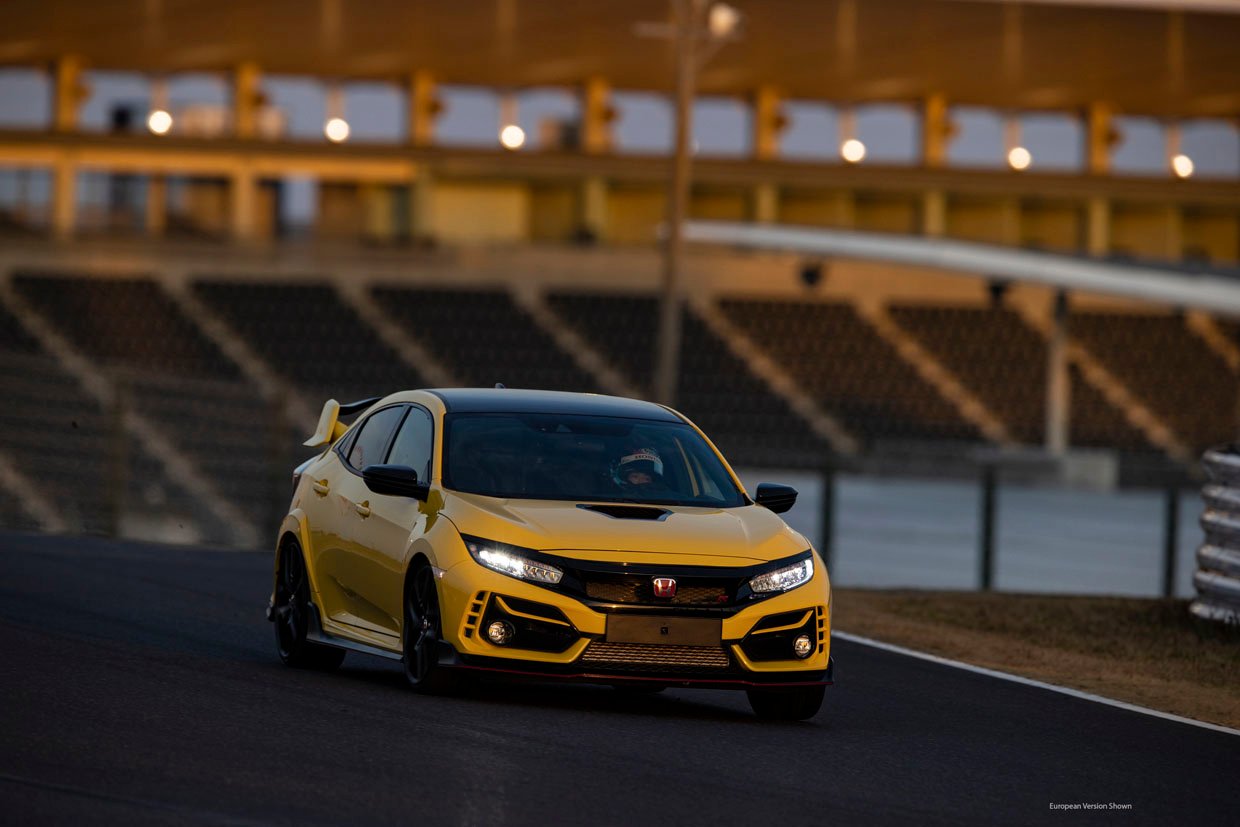 Gearheads thinking about buying a Civic Type R now have another variant to consider now with Honda's announcement of the 2021 Civic Type R Limited Edition. The vehicle comes coated in an exclusive Phoenix Yellow color. It also adds a "go-faster dynamic package for ultimate Type R performance."
The car rolls on special BBS forged alloy wheels wearing extra-sticky Michelin Cup 2 tires. Honda also focused on weight reduction and unique chassis tuning for the Limited Edition version. Those upgrades helped the vehicle set a new front-wheel-drive record on Japan's famed Suzuka Circuit.
The car is 46 pounds lighter than the standard Type R with the BBS wheels knocking off 18 pounds of unsprung weight, and 28 pounds of sound-deadening materials having been removed. Each of the cars gets gloss black paint on the roof, mirror caps, and intake vent on the hood. They also feature a dark chrome Civic badge on the rear hatch.
Honda will only build 600 Limited Edition vehicles, and each has a numbered plaque on the center console showing its serial number. The MSRP for the Limited Edition is $43,995. By comparison, the MSRP for a standard Type R is $37,495. Neither sticker price includes the $955 destination and handling charge. You can bet these cars will see substantial dealer markups over sticker price when they hit lots later this month.