Ford Appears to Be Testing Bronco Sasquatch Package with a Manual
2021 | bronco | ford | ford bronco | moab | off-road | rumors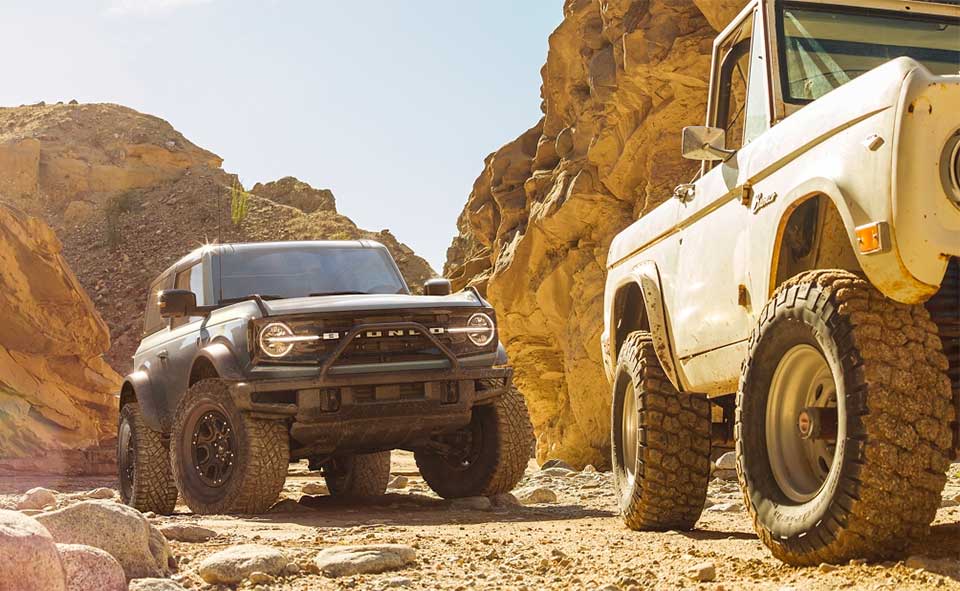 Like many Bronco fans, I was bummed to hear that you'd be unable to buy the 2021 Bronco with the Sasquatch package and a manual transmission. Ford initially said that the Sasquatch package would only be available with a 2.3-liter engine and an automatic transmission. It appears Ford may be having second thoughts on that rule.
Bronco Nation reports that Ford was spotted testing a prototype Bronco in Moab, Utah, fitted with 35-inch tires and a manual transmission. The 35-inch tires are only available in the Sasquatch package on the Bronco. According to the site, the Bronco test mule wearing the 35-inch tires was previously seen testing with 33-inch tires.
It makes no sense that Ford would not allow buyers to pair the manual and Sasquatch package. There will undoubtedly be a number of buyers who want the stick and Sasquatch just as there are numerous buyers who purchase the Jeep Wrangler Rubicon with a stick.