2021 Lexus LS 500 and Hybrid 500h Get Even More Comfortable
2021 | lexus | lexus ls 500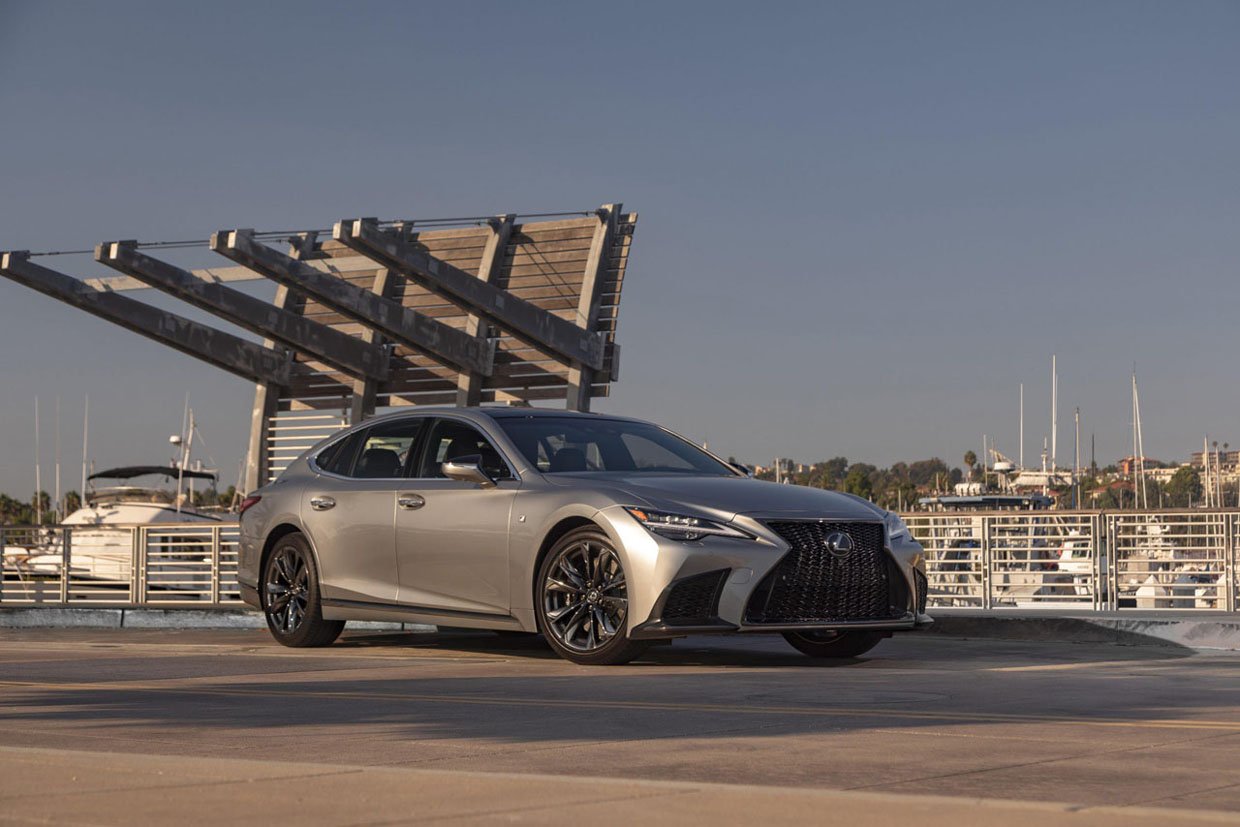 Back in 1989, the first-generation Lexus LS debuted. The last complete redesign for the LS was in 2018. The 2021 LS is an evolution of that already very good 2018 model. For the new model year, Lexus has worked to improve interior quietness and comfort.
Both the standard and hybrid versions of the car have been refined for 2021 with new suspension tuning. Specifically, Lexus revamped the active suspension system for additional ride comfort and optimized the diameter of the front and rear roll bars. The automaker also enhanced the available ride-height-adjustable air suspension functionality to make it easier to get in and out of the vehicle.
The standard LS gets its power from a twin-turbo 3.5-liter V6 making 416 horsepower and 442 lb-ft of torque. The car uses a 10-speed automatic transmission and can reach 60 mph in 4.6 seconds for rear-wheel-drive models. All-wheel-drive is an option. All LS models also gain a 12.3-inch multimedia touchscreen for 2021.
The hybrid version uses a Multistage Hybrid System with a naturally aspirated Atkinson-cycle 3.5-liter V6. The combustion engine is paired with two electric motor/generator units powered by a lightweight lithium-ion battery. Fuel economy and driving range are unannounced at this time. The hybrid powertrain has a combined system output of 354 horsepower and can push the rear-wheel-drive version to 60 mph in 5.1 seconds.
The LS 500 will arrive in dealerships in late November, starting at $76,000. The hybrid LS 500h will arrive in early 2021, with pricing announced closer to launch.