2021 Toyota GR Supra Sport Top Is a Sexy 90s Throwback
sema 2020 | toyota | toyota supra | Toyota Supra GR Sport Top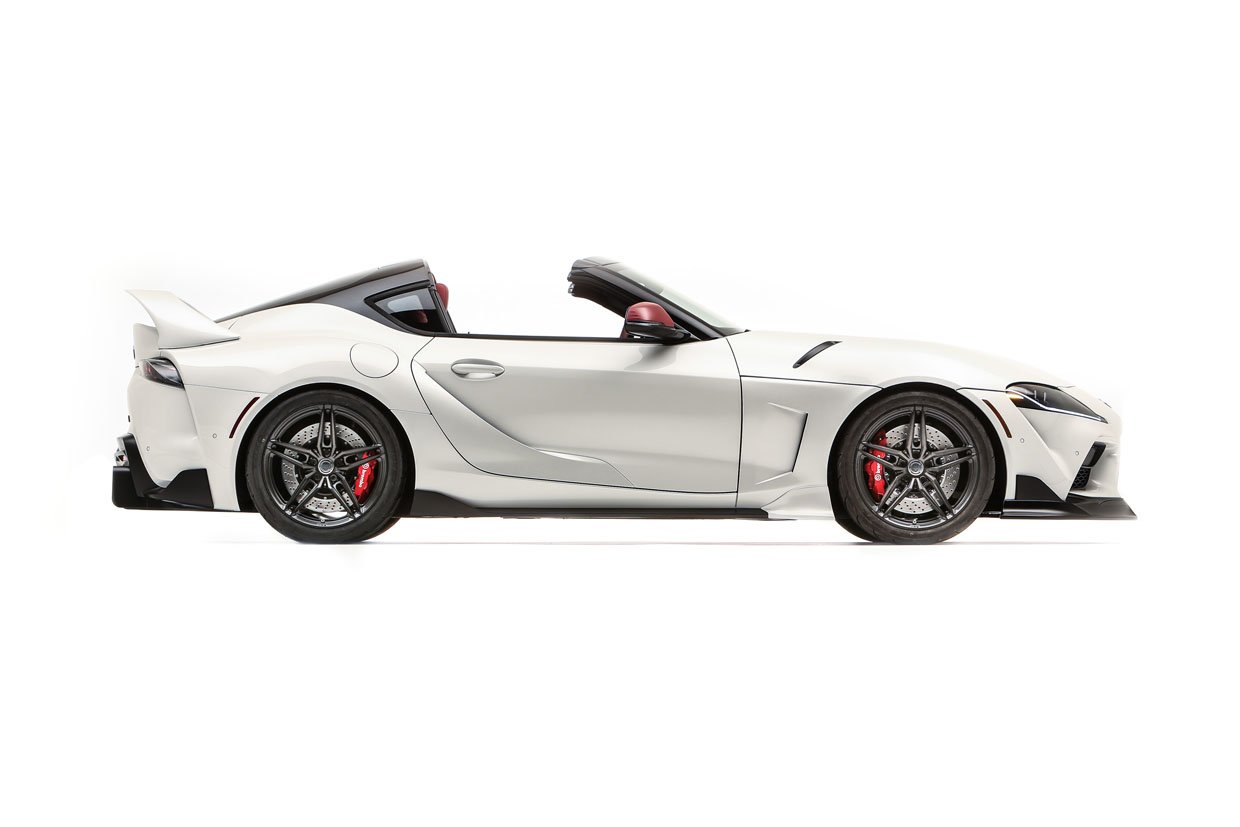 Of all the cars Toyota has built over the years, one of the most memorable is the late 90s MKIV Supra. That car was cool before Fast & Furious made it an iconic movie car. Some of the neatest features of the MKIV Supra were its removable Targa top and the tall spoiler in the back. Toyota is celebrating that classic car with the 2021 GR Supra Sport Top, a concept that was originally set to debut at SEMA 2020.
Builders of the car stiffened the chassis and then cut the top off, creating a Targa top that's a virtual dead ringer for the Supra-from the 90s. Toyota 3D printed two roof panels that follow the stock 2021 Supra roofline.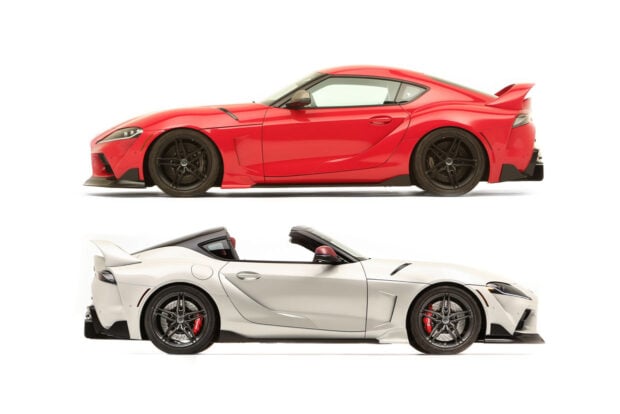 The design also has a tall rear spoiler that looks like it was pulled off a classic Supra and bolted on to the new car. Underneath those upgrades, the vehicle is essentially a 2021 Supra Heritage Edition. While there's no official word at this point, I sincerely hope Toyota puts the Sport Top into production.