Revisiting the Lexus RC F in 2020: Japanese Luxury Meets Brawn
2020 | lexus | lexus rc-f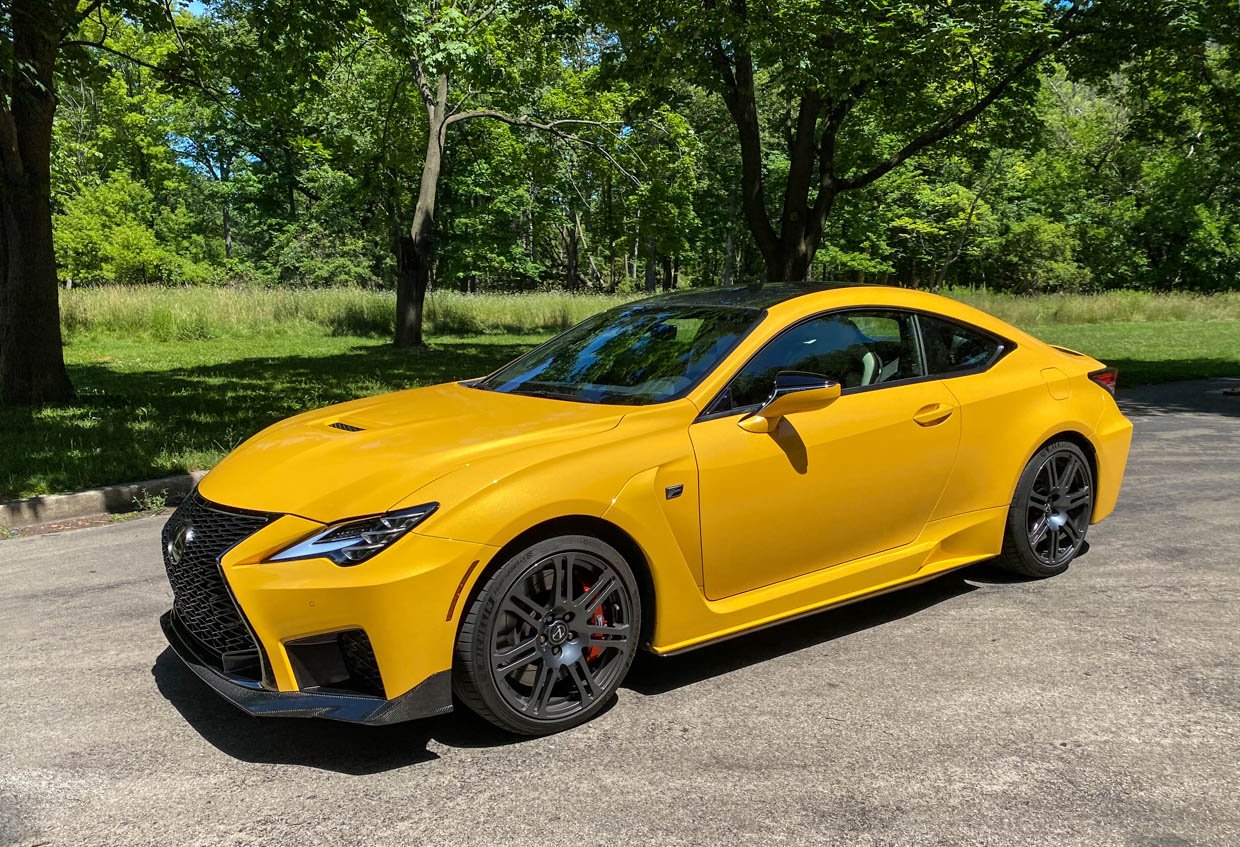 It's been a few years since the Lexus RC F first debuted. Back in 2014, I had the opportunity to spend some quality time with the sports sedan to put it through its paces on both public roads and on a race track. At the time, I was impressed with the car's power, appearance, and the bold statement it made within the Lexus lineup.
Fast forward to 2020, and Lexus put me behind the wheel yet again, only this time I spent a full week living with the RC F as my daily driver in and around Chicago. Can Japan's luxury muscle car still hold its own, despite only modest changes since its launch?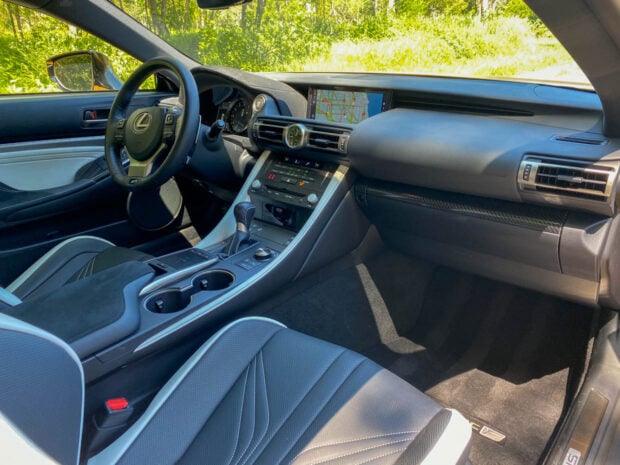 The RC F has always been a bit of an odd-man-out for Lexus. It's not a quiet and refined family car. For all practical purposes, it's a 2+2 with no room for actual humans in the back seat. It's not a lightweight, and it's not afraid to be loud. It was designed at a time when Lexus wanted to prove that its cars were not just about being luxurious and comfortable, but that they could be sporty too. They needed to show the world that their "F" designation wasn't just going to be an appearance package, but represented real performance.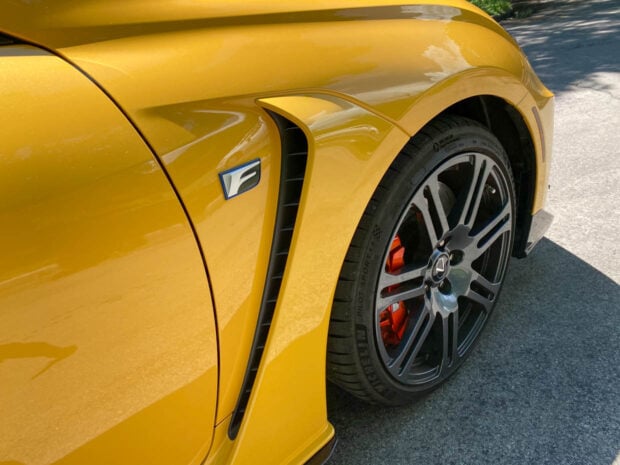 Rocking a big and brash 5.0-liter V8 under the hood, and sending its power exclusively to the rear wheels is a very different car from its more subtle RC brethren. Its 472 horsepower, naturally-aspirated power plant kicks in immediately, with none of the lag you might get with a turbocharged engine. And then there's that baritone exhaust note only a V8 engine can make. An 8-speed automatic transmission does a solid job selecting the right gear and is especially good about holding them in Sport+ mode.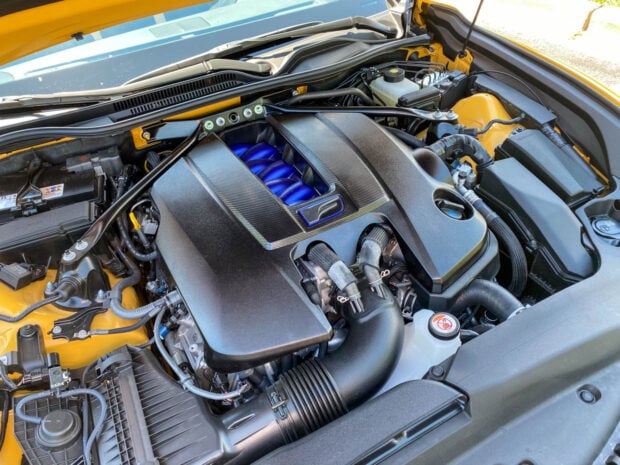 Put your foot down, and this beast goes. It makes no attempt to be subtle, and that's a good thing as far as I'm concerned. From the bright yellow paint, carbon fiber roof, spoiler, and side sills on my review car, to the ginormous Lexus spindle grille up front, this RC F is loud and proud as it zooms down the road, turning heads in its wake.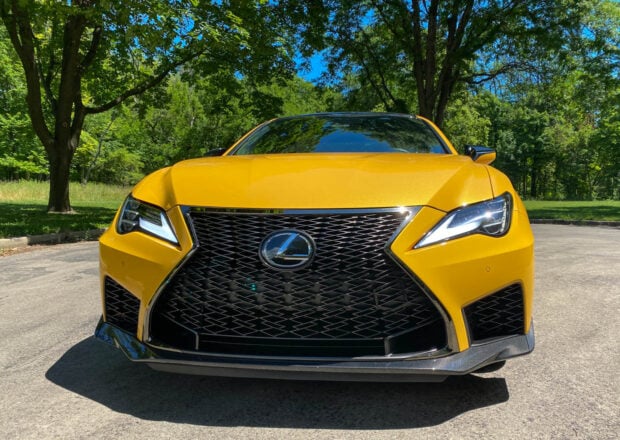 Its sports suspension is definitely tuned more stiffly than other Lexus models, giving it a direct and connected feel to the road. The premium leather sport seats provide excellent bolstering, keeping you from sliding about when taking tight corners. Equipped with a torque-vectoring differential, the RC F can go around bends with aplomb, further aided by the fantastically grippy Michelin PS4S summer performance tires my car came equipped with.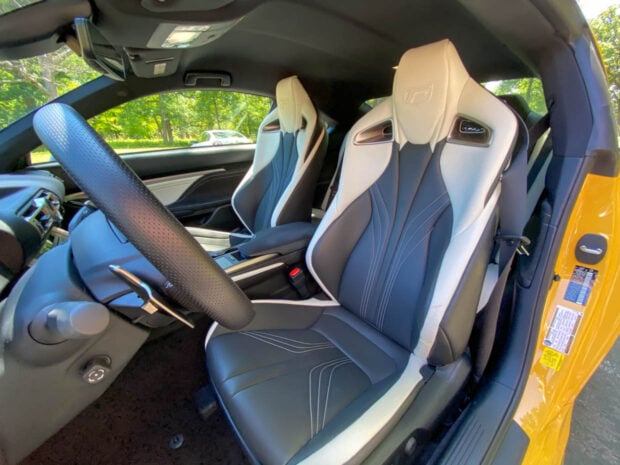 Since its inception, other journalists have picked apart the RC F for its hefty curb weight, or inability to go toe-to-toe with other more precise sports cars, but that's not the way I've ever seen it. The RC F is a great sports car in its own right. It's got personality for days and arrived at a time when Lexus needed to prove a point that it didn't just make sports trim packages, but that they made cars that could perform. When I heard that the RC F was yet again on my review schedule, it made me smile… and when it showed up, I was grinning from ear-to-ear whenever I pushed its start button and heard its engine roar to life.
The RC F may have since been surpassed by Lexus' own LC 500 in terms of styling and precision, but there's no question that the RC F is still a blast to drive, and will always hold a special place in my heart as one of my favorite Lexus vehicles.