SSC Tuatara Certified as the Fastest Production Car in All the Land
fast | SSC Tuatara | world records | January 28, 2021
---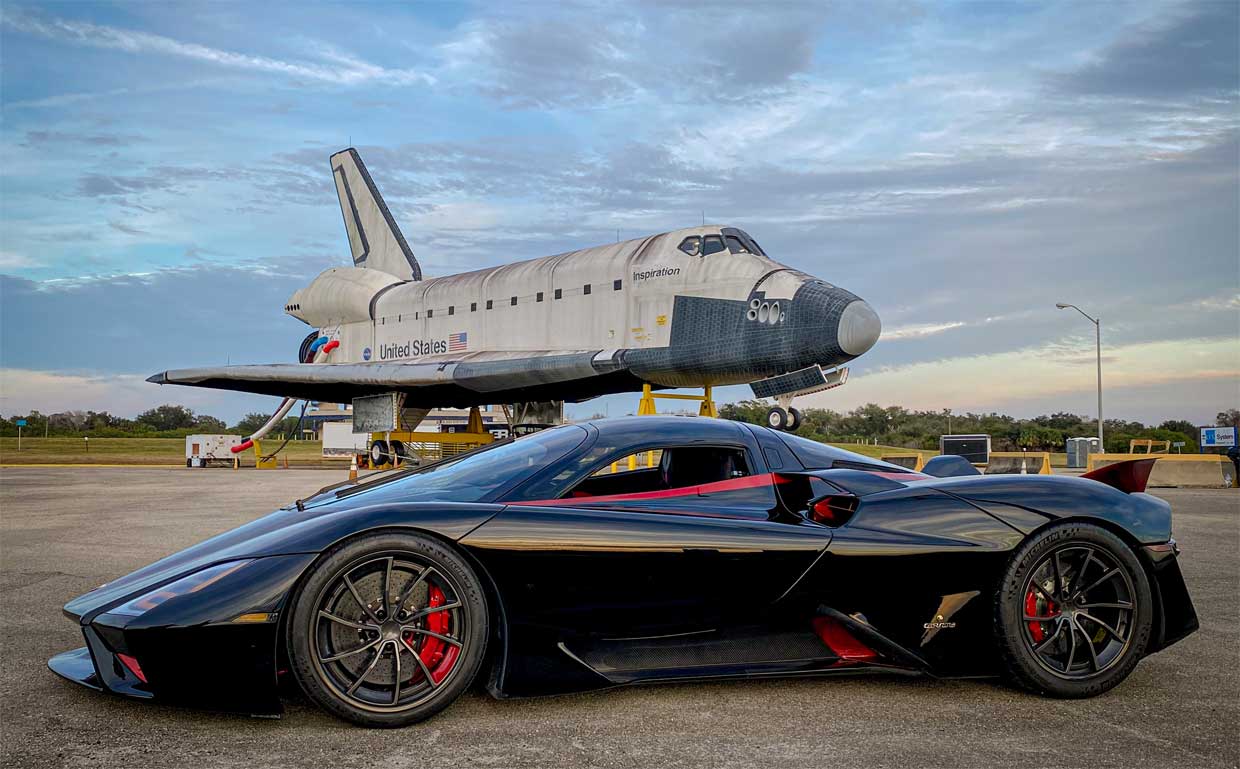 The SSC Tuatara has been certified for reaching a record top speed by a third-party measurement firm. After concerns about their previous top speed run and record claim, SSC hired Racelogic USA to provide technical assistance with measuring and validating the high-speed runs. Tests were conducted on January 17, 2021, at the Johnny Bohmer Proving Grounds in Florida.
Speed and time data was collected using a Racelogic VBOX 3i 100Hz GNSS system that's accurate to within 0.06 mph. The hardware for measuring speed is also traceable to ISO standards. The hardware was installed, and data verified by Racelogic USA technical director Jim Lau.
The SSC Tuatara's first run was in a northbound direction, with the car reaching 279.7 mph. The second run going southbound reached a maximum speed of 286.1 mph. The two-way average was 282.9 mph, which Racelogic certified as a record.