Ford Shows Off Bronco Ultra4 4400 Unlimited Class Desert Racing Trucks
desert | ford | ford bronco | king of the hammers | off-road | racing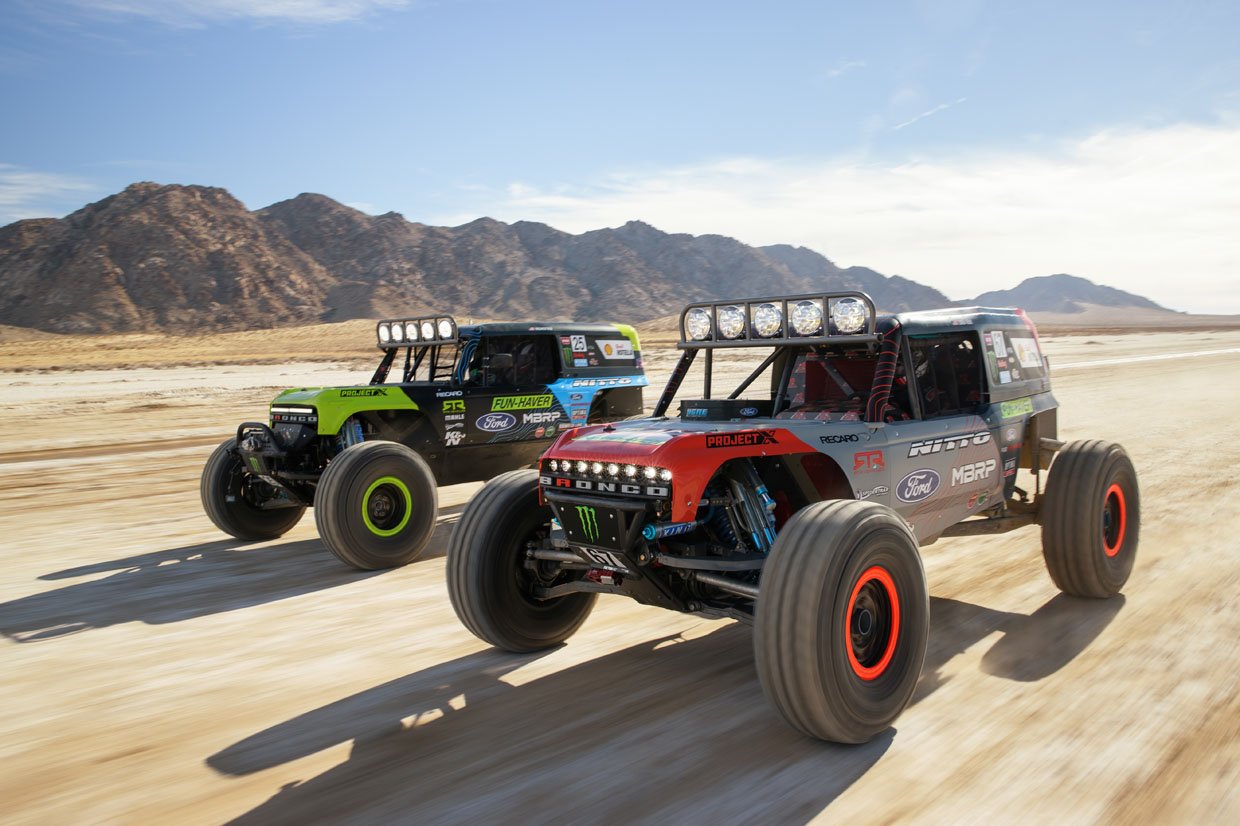 Ford intends to take the new Bronco racing in a big way, and the company has unveiled three Bronco 4400 series race trucks. They will compete in the King of the Hammers off-road racing event that kicked off on February 2 and running through Saturday in Johnson Valley, California.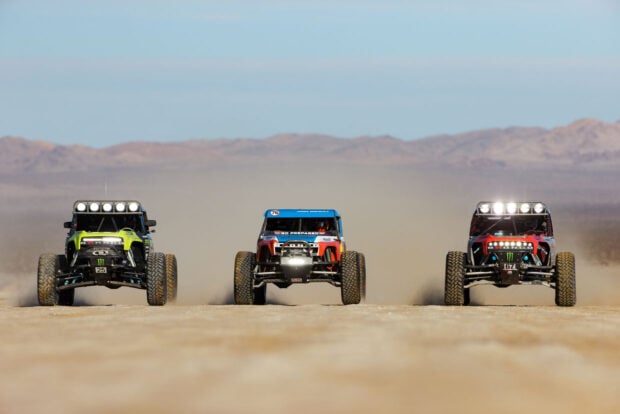 The trucks are designed in the theme of the Bronco R Race Prototype and represent the return of the Bronco 4×4 to sanctioned off-road racing. All of the trucks feature fully customized tubular chassis with giant off-road tires and long-travel shocks. They pack high-power engines and custom 4×4 driveline systems inspired by the Bronco brand's racing heritage.
Each of the trucks is completely race-prepped inside with cabins featuring FIA off-road-certified Pro Pacer XL ORV race shells from Recaro. The trucks will be driven by an all-star line of off-road racing veterans, including Vaughn Gittin Jr., two-time King of the Hammers champion Loren Healy, and Jason Scherer driving the third truck.