Concepts from Future Past: Lincoln Marque X
1990s | convertibles | lincoln | retro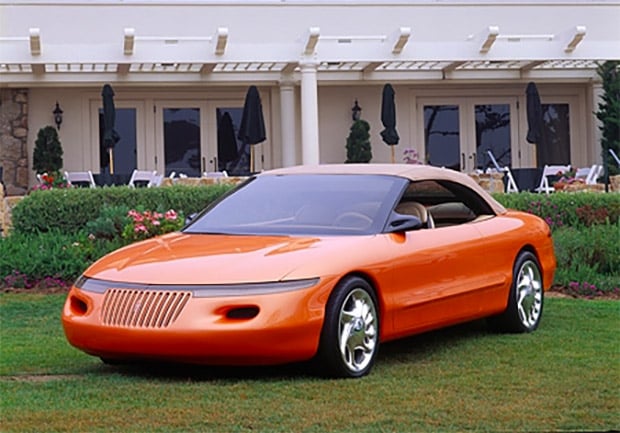 I'll go on record now and say that the 1990s wasn't exactly my favorite decade for automotive design. Cars became more and more homogeneous in style, and mediocre performance seemed to be the name of the game during those days, with none-too-thrilling cars like the Dodge Neon, the Pontiac Trans Sport, and the Ford Tempo. One car from the era that I actually thought looked pretty interesting was this concept from Lincoln, dubbed the "Marque X."
Shown at the 1992 Chicago Auto Show, the V8-powered concept convertible sported futuristic styling, with smooth and sweeping lines from its grille to its rear end. The two-door set its passenger compartment forward in order to provide extra room, though its rear seat still looks like it was pretty small. Painted in a bold "Samoan orange pearl" color, the car offered innovations like an underbody spoiler that adjusted based on vehicle speed and a key-card based security system that replaced traditional keys.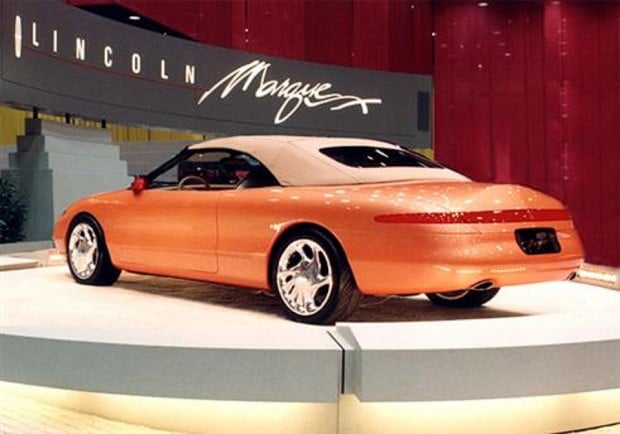 Other whiz-bang tech (for its time) included HID fiber-optic headlights, LED taillights, an integrated telephone with voice-activated calling, navigation, and a fax machine. Really. If you managed to cram yourself into the back seat, you were treated to tiny seat-back TV screens and hot/cold storage for your snacks and drinks. Its convertible top was also designed to retract neatly into the trunk section.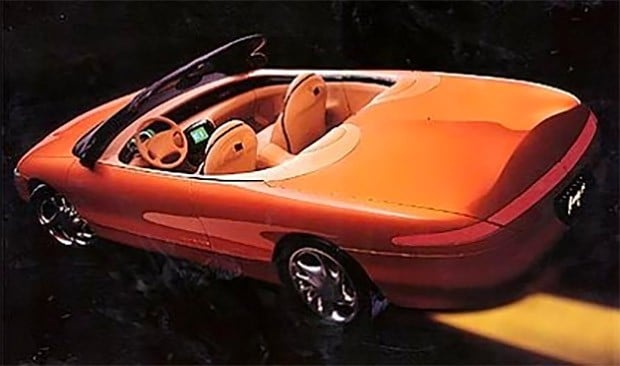 While the Marque X never saw the light of day as a production vehicle, some of its design traits can be seen in the 1993 Lincoln Mark VIII, especially the subtly curved trunk lid – an homage to the spare tire compartment found on the classic Lincoln Continental.