McLaren Artura Hybrid Supercar Gets 50 MPG and Is Blazing Fast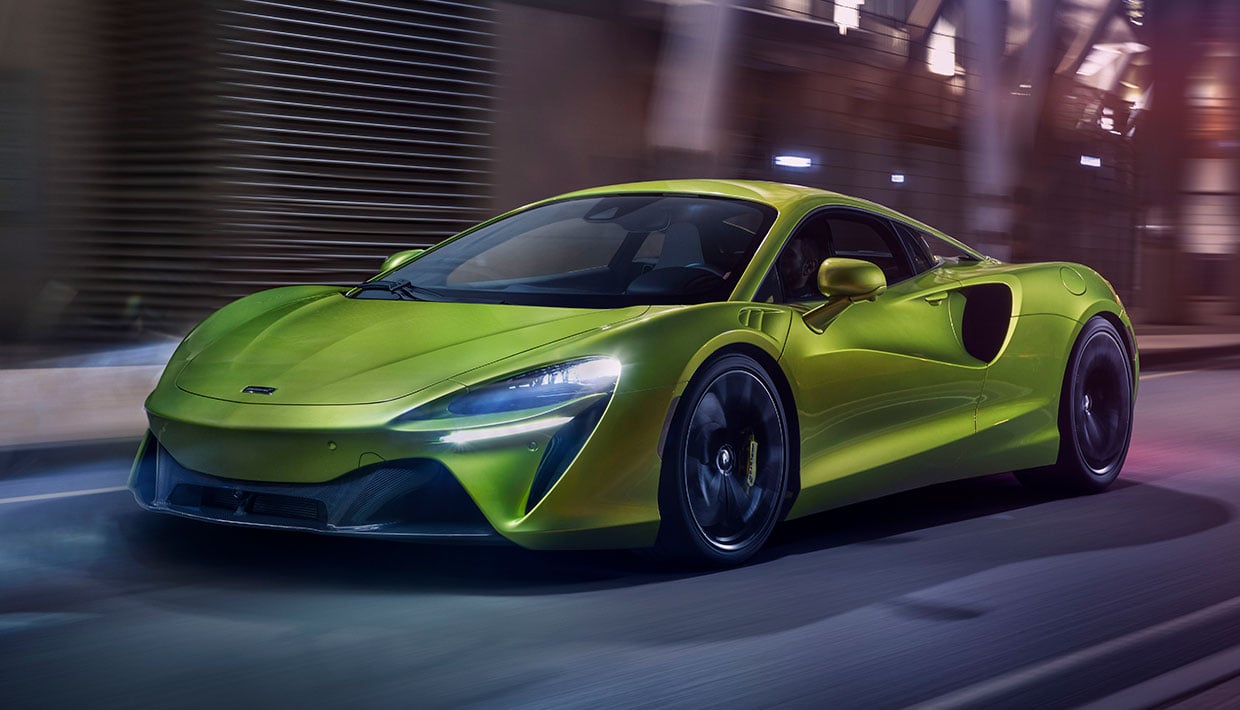 After teasing us last week, McLaren has officially offered up all the details on its new Artura hybrid sports car. McLaren says the Artura is the first-ever series-production high-performance hybrid supercar. McLaren also notes it's the first vehicle to be built on its new McLaren Carbon Lightweight Architecture optimized specifically for hybrid powertrains and built completely in-house.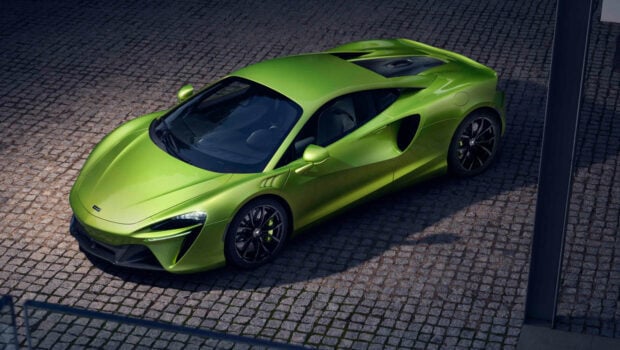 The car uses a 3.0-liter twin-turbo V6 engine that runs on gas, producing 577 bhp, combined with an electric motor that delivers 93 hp and up to 166 lb-ft. of torque. The combined power output from the duo is 671 bhp and 530 lb-ft. of torque. McLaren brags that the V6 alone approaches 200 horsepower per liter and the car has a class-leading power-to-weight ratio of 481 hp/ton. With a curb weight of 3300 lb and that much power means it'll zoom from 0-to-62 mph in 3.0 seconds, hitting 124 mph in 8.3 seconds, and 186 mph is reached and 21.5 seconds. The Artura's top speed is rated at 205 mph.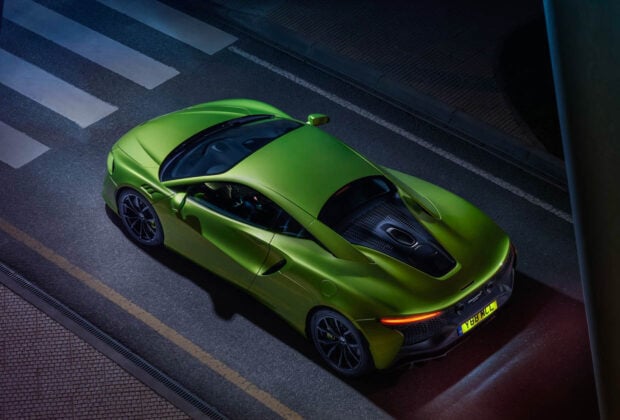 Despite its blistering performance, the Artura is also the most fuel-efficient McLaren ever produced, achieving 50+ mpg and 129g/km CO2 emissions in the combined EU WLTP test cycle. The electric powertrain uses a 7.4 kWh battery delivering a 30-kilometer electric-only driving range, for those times when you just want to take your supercar to the grocery store and back.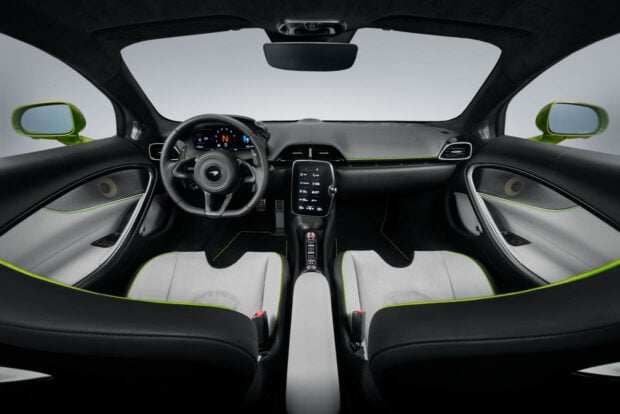 The Artura also uses a new lightweight eight-speed transmission integrating McLaren's first electronic differential. The car also has a new rear suspension design with uprated electro-hydraulic steering and Proactive Damping Control to improve handling.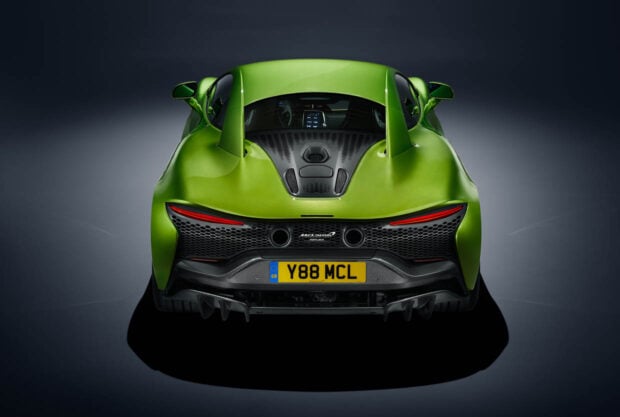 The car has lots of modern technology too, and McLaren can deliver updates to the car over the air and integrates stolen vehicle tracking in some markets. The Artura is available to order now in a limited number of markets in a choice of four specifications. Pricing starts at $225,000.