Lexus IS 500 F Sport Performance Brings Back the V8
lexus | lexus is 500 | V8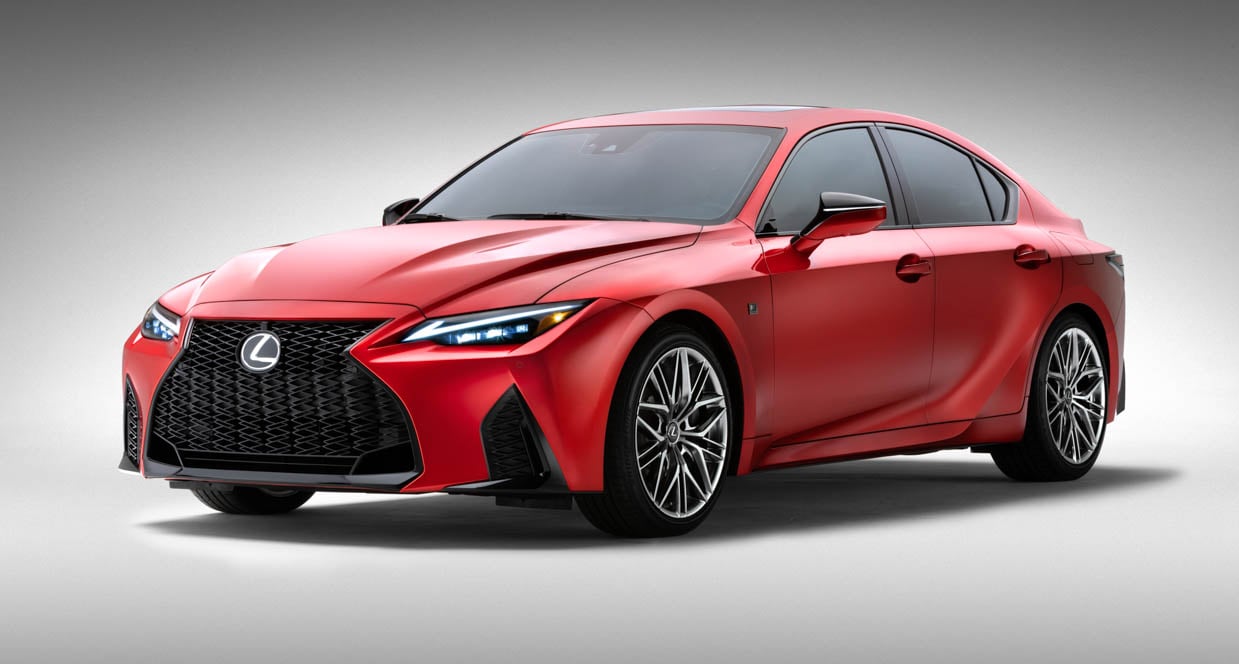 From 2008 to 2014, Lexus made a V8-powered variant of its smallest sedan, known then as the IS F. With the redesign of the IS, the V8 went away, and you could only get an IS with a turbo 4 or a V6. Today that changes with the reveal of the new Lexus IS 500 F Sport Performance. Now why they went with that mouthful of a name instead of bringing back the IS F moniker is anyone's guess, but she's got it where it counts.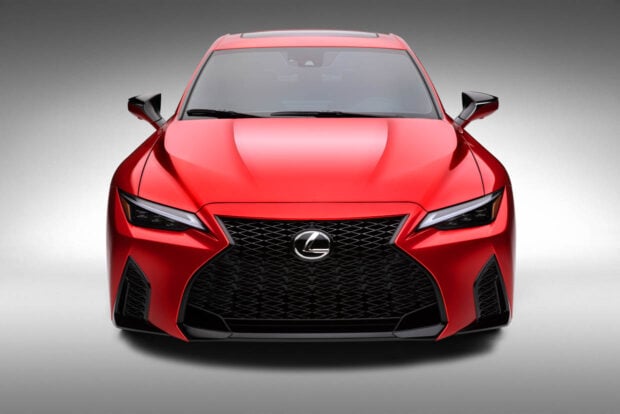 Under the hood of the IS 500 F Sport Performance is the beefy 5.0-liter V8 found in the LC 500, GS F, and RC F, and here it makes 472 horsepower and 395 lb-ft. of torque. Currently, the most powerful LC you can get is the IS 350 F Sport, with a V6 that produces 311 horses. The LC 500 bests the old IS F by 56 horsepower and 24 lb-ft. of torque. Combined with an 8-speed automatic transmission, the IS 500 can rocket from 0-to-60 mph in just 4.5 seconds. Its 3891-pound curb weight isn't exactly light, but it's substantially less than the aforementioned Lexus V8 models.
The sports sedan also benefits from the improved body rigidity, and chassis tuning found in the latest IS models, along with several IS 500-specific upgrades. Among them are a raised front hood and a quad exhaust system which is sure to produce a throaty rumble when you mash your foot down on its shiny aluminum gas pedal. Aesthetic changes from the IS 350 F Sport include an updated rear diffuser, dark chrome window trim, and a black rear lip spoiler.
Additional performance enhancements include adaptive variable suspension, a Torsen limited-slip differential, and a Yamaha rear performance damper. Lexus also upgraded the brakes with 14″ front rotors, 12.7″ rears, and enhanced brake cooling. Those 19″ Enkei 10-spoke rims not only look great, but they also weigh less than the standard 19″ IS F Sport rims.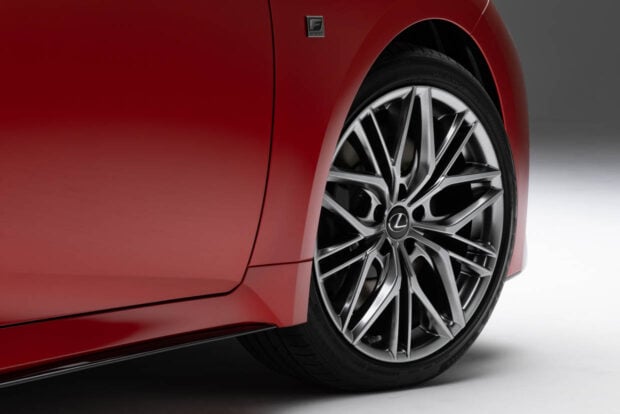 Lexus has yet to reveal pricing for the IS 500 F Sport Performance, but we know the car is expected to arrive in dealerships by Fall 2021. I'm looking forward to getting behind the wheel of one of these at some point.