Americans Overwhelmingly Prefer the Manual in the Porsche 911 GT3
manual transmission | porsche | porsche 911 gt3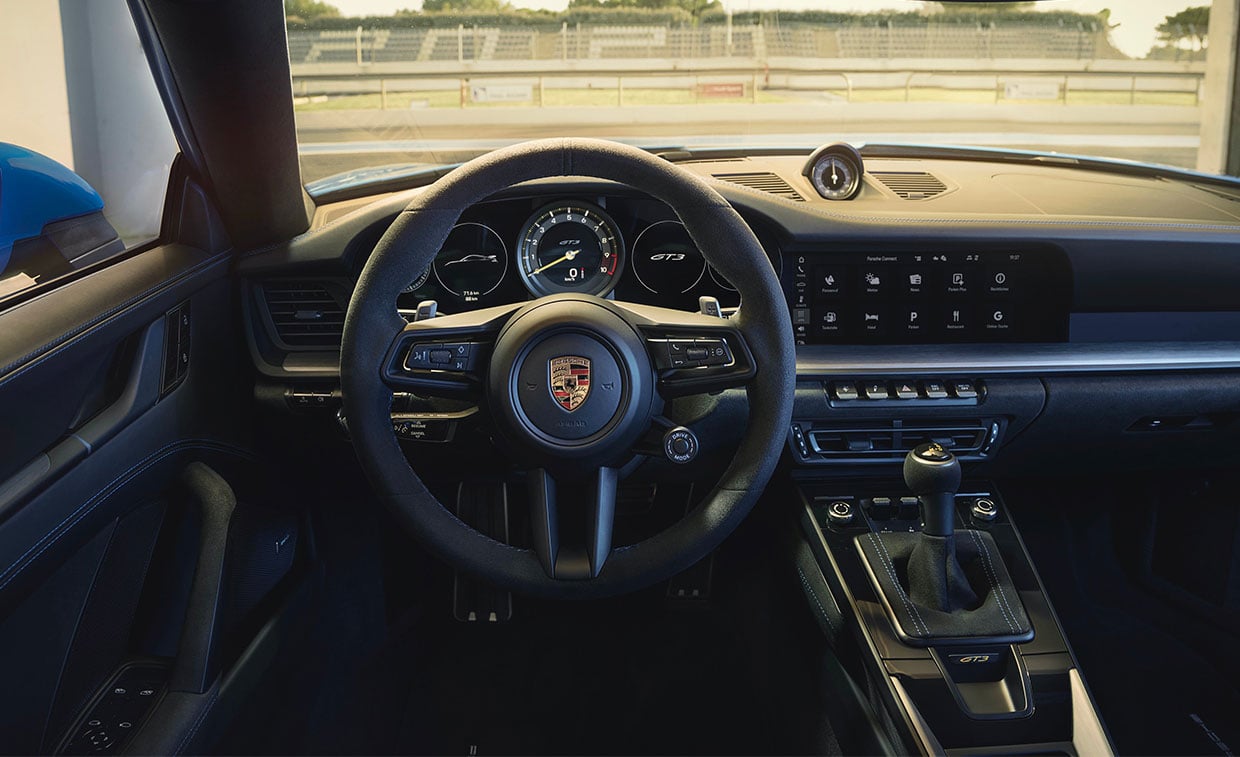 When it comes to performance cars in the Porsche 911 hierarchy, the 911 GT3 is one of the best of the lot. The car is aimed at those who enjoy time at the track, but still want to drive on the streets. The 911 GT3 is offered with a Porsche PDK dual-clutch automatic transmission and an optional six-speed manual transmission. A Porsche spokesperson has offered up some interesting details showing that Americans prefer the manual gearbox despite giving up some performance.
In a conversation with Bloomberg, Porsche's Luke Vandezande said that the global take rate for the manual transmission version of the 911 GT3 is 30 percent. However, in the US, the take rate for the manual is an impressive 70 percent. Buyers specifically choose the manual in the 911 GT3 much more frequently than in any other version of the 911, which is typically sell 20 to 25 percent with a manual.
While there's no definitive reason that GT3 buyers demand manuals more than others, Vandezande said the buyers "are illustrating exactly how meaningful the connection to the car associated with a manual gearbox is." The good news for manual transmission fans is that as long as buyers continue to choose the manual, Porsche will continue making manual transmission cars.
[via MotorAuthority]