Hennessey McLaren 765LT HPE1000 Gets a Big Power Boost
Hennessey McLaren 765LT | hennessey performance | March 9, 2021
---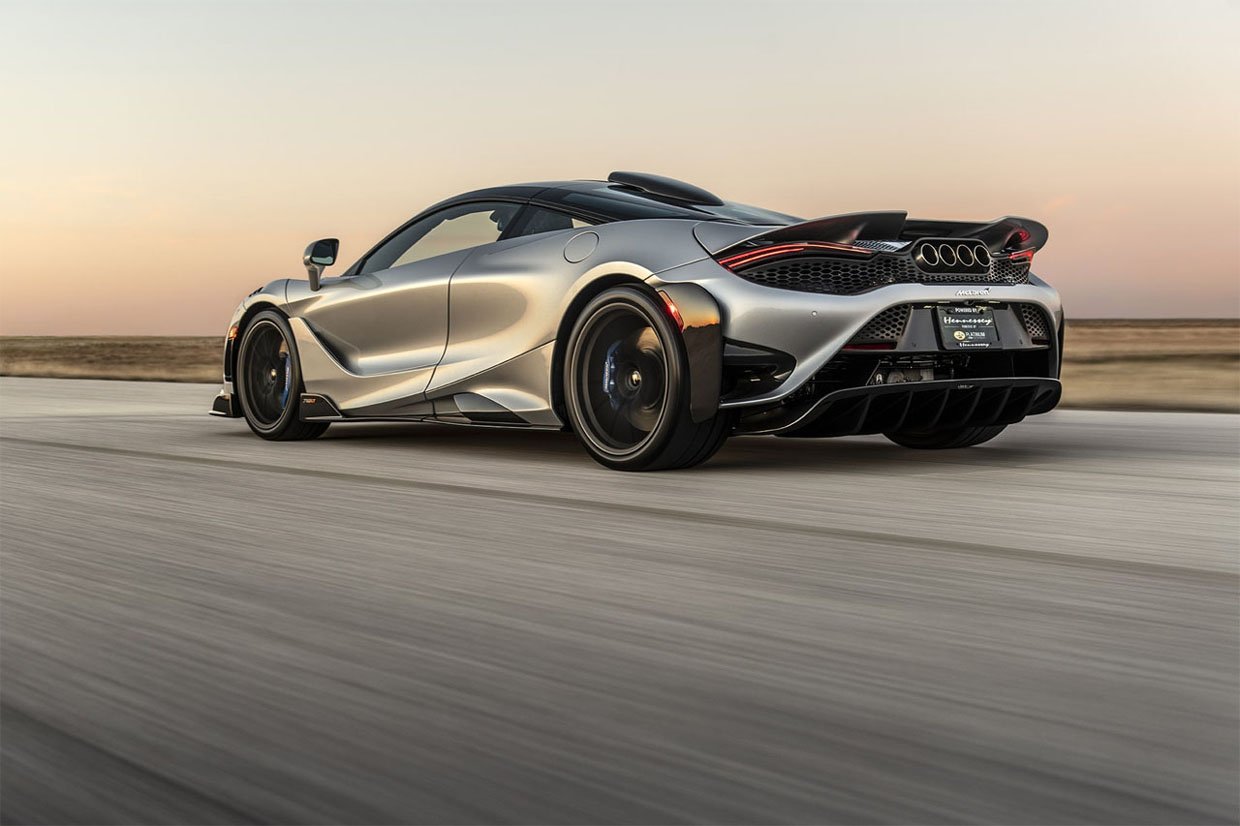 The latest concoction to roll off the dyno at Hennessey is this massaged and tuned-up version of the McLaren 765LT. From the factory, the 765LT is rated to produce 755 horsepower and 590 pound-foot of torque. The first bit of interesting news that Hennessey found when setting about to modify its car was that McLaren is underrating the engine from the factory.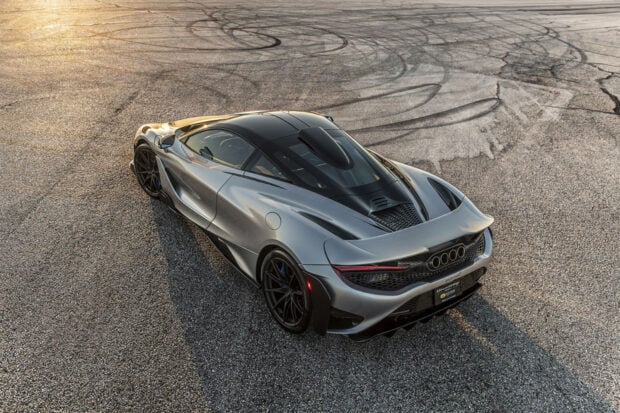 What Hennessey's tuners found when the car was strapped to the dyno was that it delivered about 765 horsepower at the rear wheels. That would indicate the 765LT actually makes about 865 bhp at the crank. With the addition of Hennessey's tune and exhaust mods, the McLaren now makes 1000 horses. After all the wrenches are turned and the tuning is done, the car can reach 60 mph from a standstill in 2.1 seconds.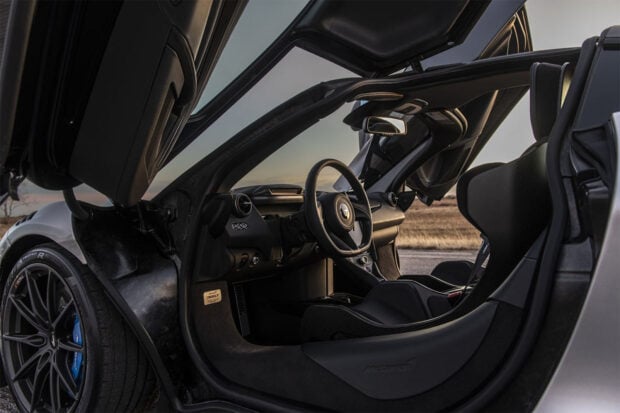 The upgrades are mostly related to engine recalibration, high-flow air filters, and a new stainless steel downpipe. The full list of modifications includes:
High-Flow Air Filters
Factory ECU Re-calibration
Hennessey Stainless Steel Down-Pipe
Professional Installation
All Necessary Gaskets and Fluids
Exterior Hennessey Emblem
Exterior HPE1000 Emblems
Serial Numbered Dash Plaque
Serial Numbered Engine Plaque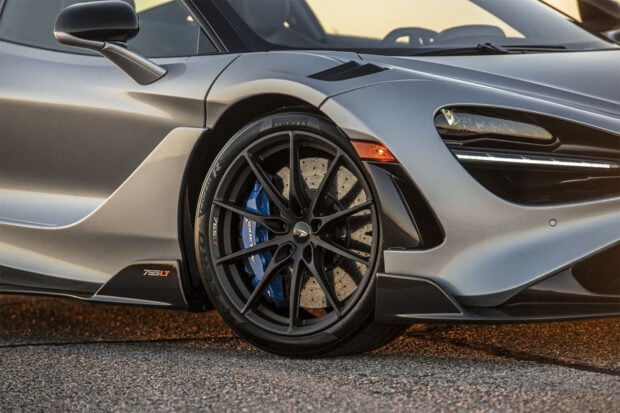 A standard McLaren 765LT sells for around $355,000, and Hennessey's modifications to create the HPE1000 adds another $24,950, bringing the completed price to just under $380,000.