Canoo Electric Pickup Packs Lots of Features in a Compact Design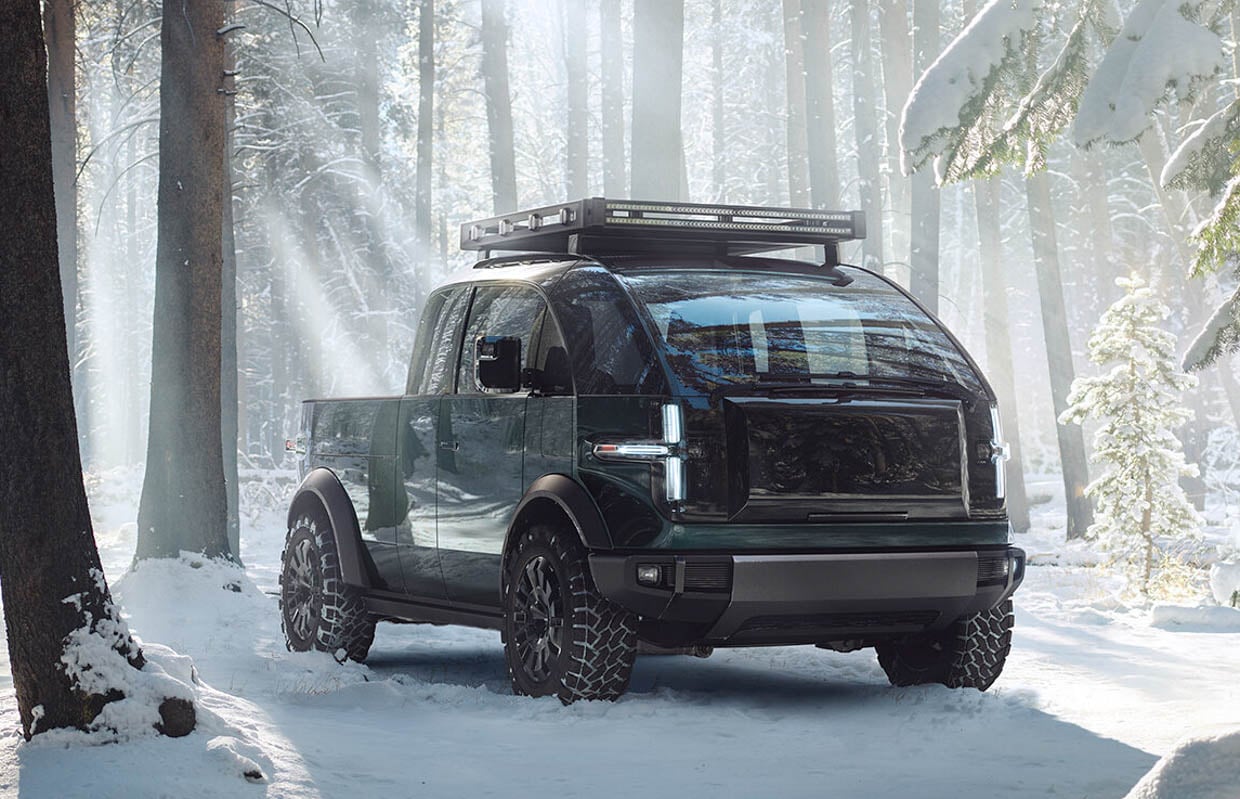 Electric vehicle startup Canoo has unveiled the third vehicle that it plans to build on its multi-purpose platform architecture. The vehicle is a fully electric pickup that has some exciting features. The pickup will be offered in rear-motor or dual-motor configurations, with the latter producing 600 horsepower and 550 pound-feet of torque. Canoo promises the truck will be able to drive at least 200 miles per charge using a replaceable 80kWH battery pack.
One of the more interesting features of the truck is that the bed can convert between six or eight-foot depending on the owner's needs at the time. Each side of the six-foot bed has fold-down tables for workspace, and the truck also has a fold-down table in the front, along with 110-volt and USB outlets. Despite its ability to carry full 4×8 sheets of building materials, the truck is very small, with a 112.2-inch wheelbase and a 184-inch overall length.
Its wheelbase is shorter by an inch than the Tesla Model 3 while being more than two feet shorter overall than the Ford Ranger. Canoo expects to start taking orders for the truck in Q2 2022, with deliveries starting in 2023. Pricing has yet to be announced, but Canoo plans on offering its vehicles on a subscription-only basis.
[via Car and Driver]