Nissan GT-R NISMO Special Edition Gets a Carbon Fiber Hood and Unique Wheels
nissan | Nissan GT-R | NISSAN GT-R NISMO Special Edition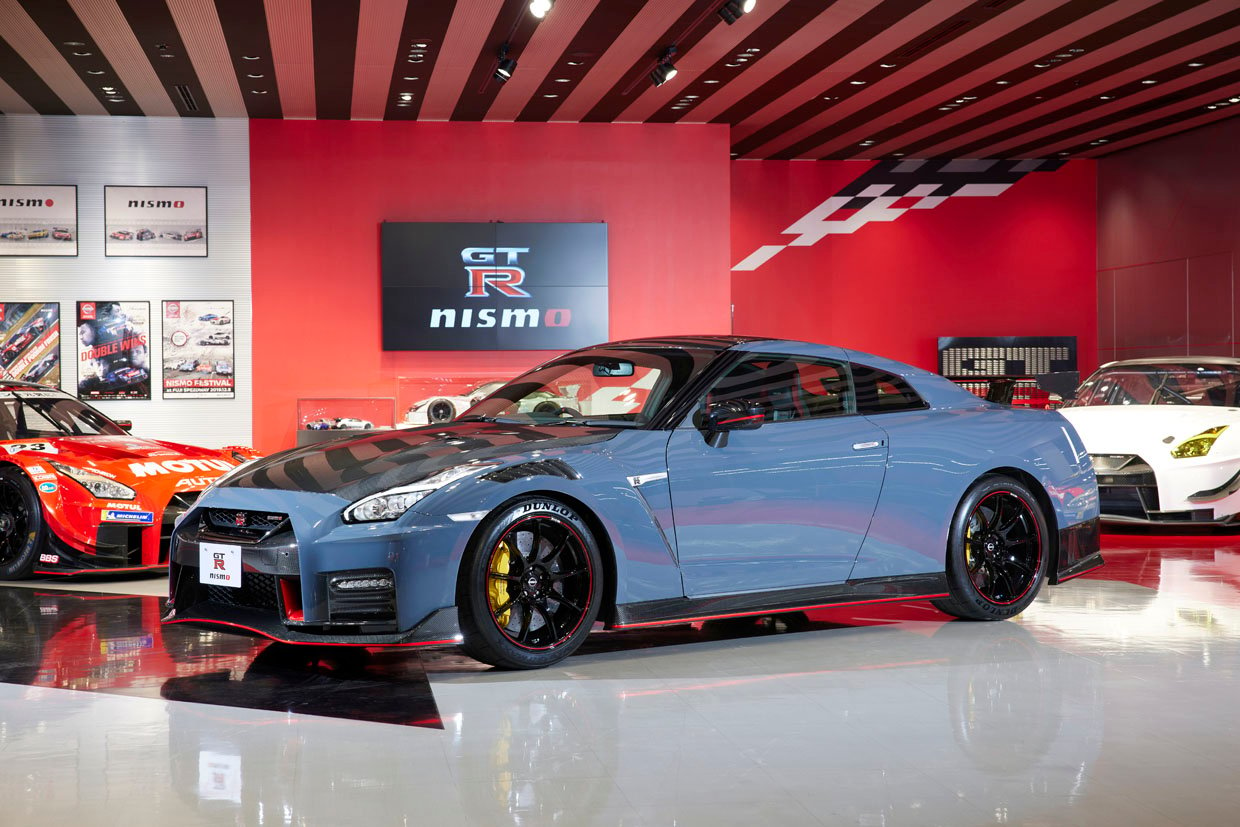 Nissan held an event this week in Yokohama, Japan, where it unveiled the GT-R NISMO Special Edition. For a princely sum of money, buyers will get a NISMO-exclusive Stealth Gray paint finish and Special Edition exclusive 20-inch RAYS forged aluminum-alloy wheels with red accents. One of the other unique aspects of the car is that it gets a clear-coated carbon fiber hood with exposed carbon fiber weave. This cuts about 100 grams of weight or about 0.22 pounds, but every little bit helps when it comes to performance car design.
Power comes from the GT-R NISMO VR38DETT 3.8-liter twin-turbo V6 making 600 horsepower and 481 lb-ft. of torque. The engine does have special weight-balanced parts for the piston rings, connecting rods, crankshafts, and valve gear components. That gives tighter tolerances for quicker engine revving and turbo spooling. Each engine is hand-assembled by a single Takumi technician and gets a Special Edition-exclusive color for the certification plate on the front of the engine.
The vehicle will be available in extremely limited numbers in North America this fall with pricing announced closure launch. Based on other NISMO GT-R cars, we would expect the price to be North of $212,000 when it arrives.