Ford Performance Unveils Carbon Fiber Shelby GT500 Accessories
accessories | carbon fiber | ford | ford performance | shelby gt500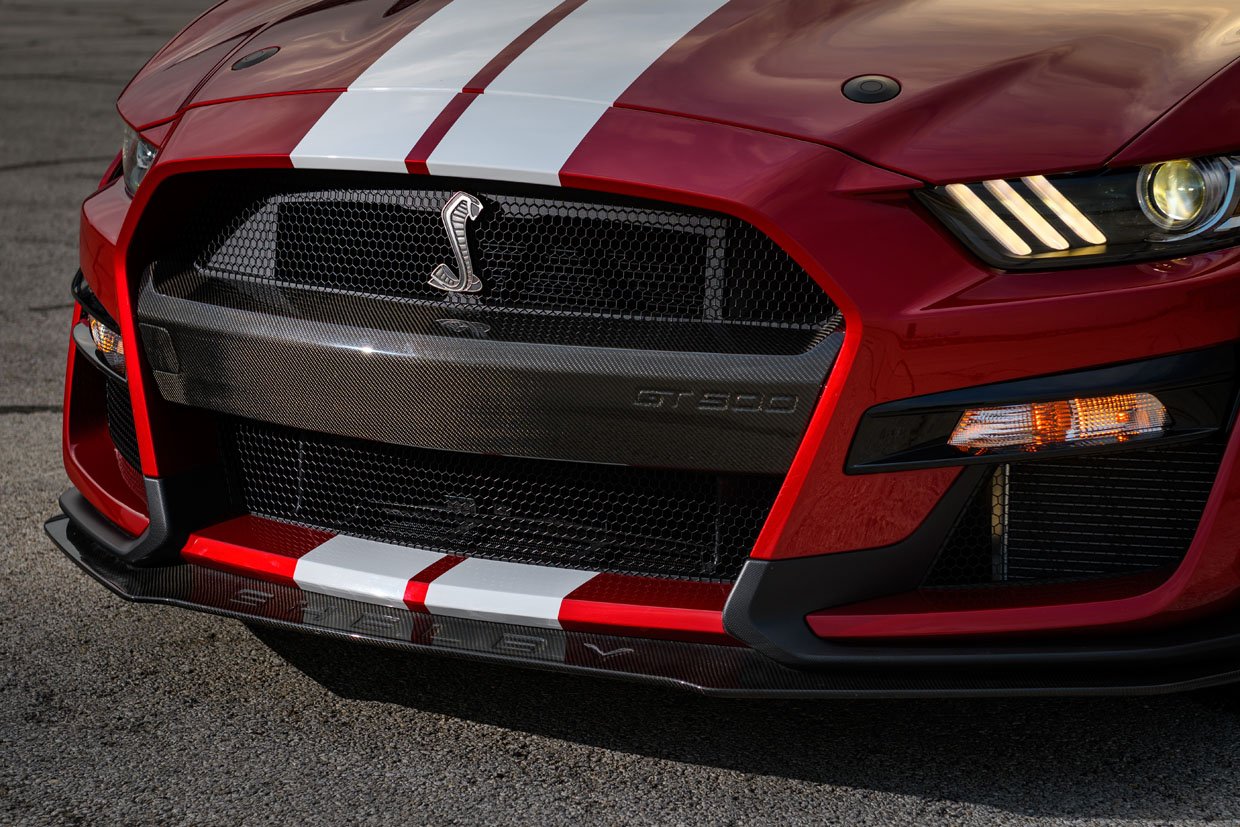 Many people who fell in love with the new Shelby GT500 when it debuted wanted the car with the carbon fiber track pack. However, cars with that package were virtually impossible to find, meaning many lucky enough to find a GT500 at all ended up with a lesser equipped vehicle. Ford Performance has come to the rescue with an entire line of authentic carbon fiber Shelby GT500 accessories.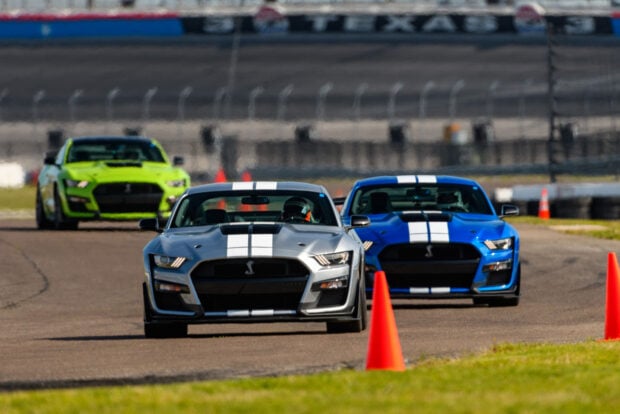 Each of the carbon fiber components has high strength and rigidity with low weight. The parts are created to withstand forces generated by competition at the track and dragstrip. The accessories include:
Hood vent and rain tray kit, M-16612-C20, $1,185
Front splitter with belly pan for placement at car's lower, forward-leading edge and under-section, M-16601-MCF, $1,820
Front bumper insert that fits between car's upper and lower grille intakes, M-17750-MCF, $1,150
Rear decklid trim panel, M-16600-MCF, $575
Ford Performance says the carbon fiber hood vent and rain tray kit reduces weight to four pounds compared to the stock part. The front splitter with belly pan removes three pounds from the weight of the vehicle. The bumper insert weighs only one pound, the deck lid trim panel weighs two pounds, and combined, they are nine pounds less than the stock components. All four of the carbon fiber components are available to purchase today.