New Flavor of the Ferrari 812 Superfast to Get Even More Horsepower
ferrari | ferrari 812 superfast | rumors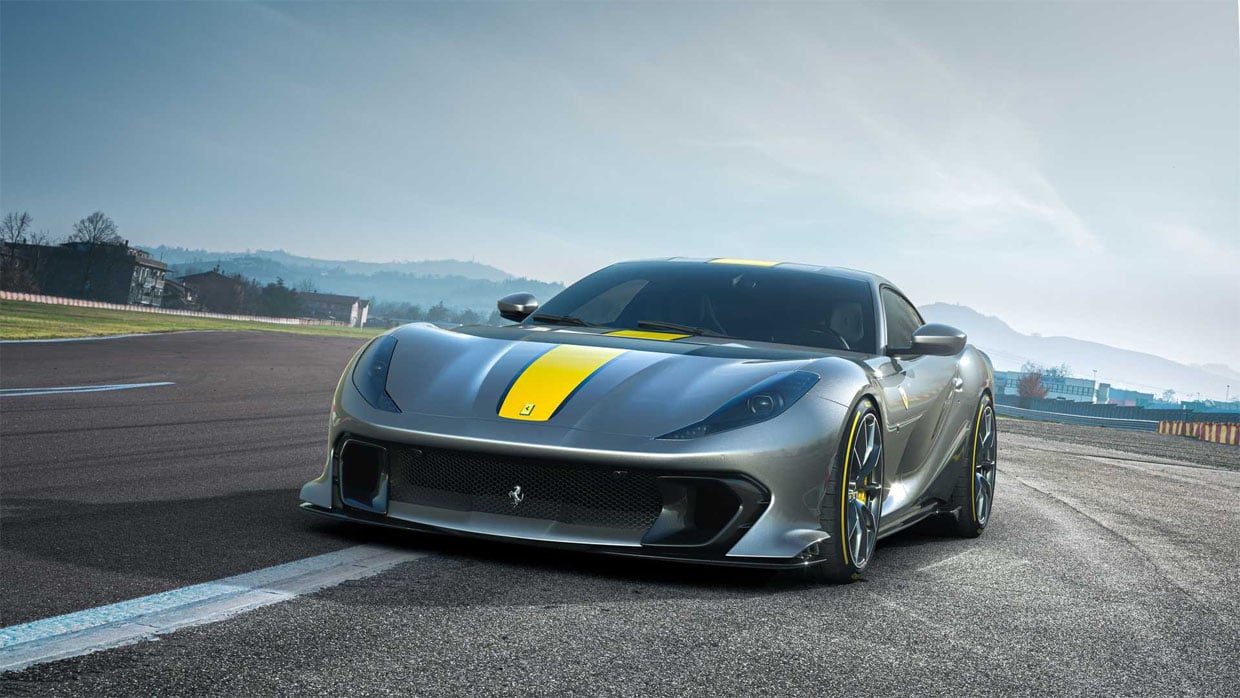 News is making the rounds that Ferrari is set to produce an even more powerful version of the 812 Superfast. The new version is currently being referred to as the 812 Versione Speciale, but we're not sure if that's its actual name yet. Ferrari has released official images, which can be seen below, but most details on the car are still a mystery.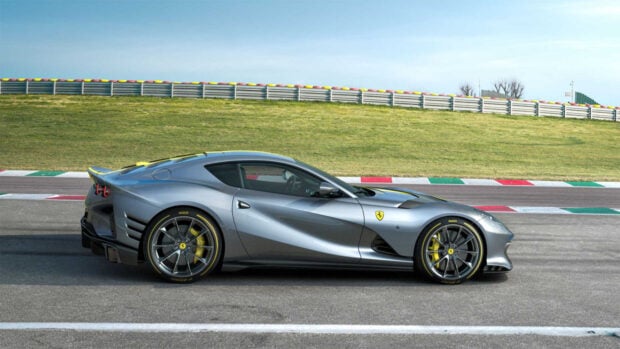 The official debut will happen in about two weeks, and the car's specs and features should be announced then. What we can see in the images is that this special 812 is extremely beautiful and looks fantastic in silver with yellow and black stripes. It's also got plenty of carbon fiber aerodynamic tidbits.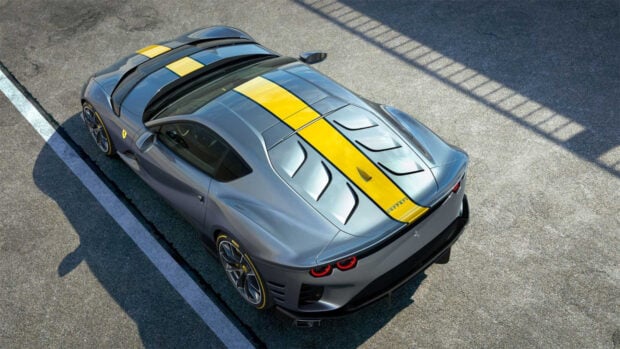 Power comes from a V12 engine that reportedly makes 830 horsepower making it the most powerful combustion engine Ferrari has ever used in a road car. All of that power comes from good old gasoline. The 812 Superfast special edition is also expected to have the highest-revving engine Ferrari has ever put in a road car spinning to 9500 RPM. Other details, including some performance figures and possibly pricing, are expected when the vehicle is officially revealed.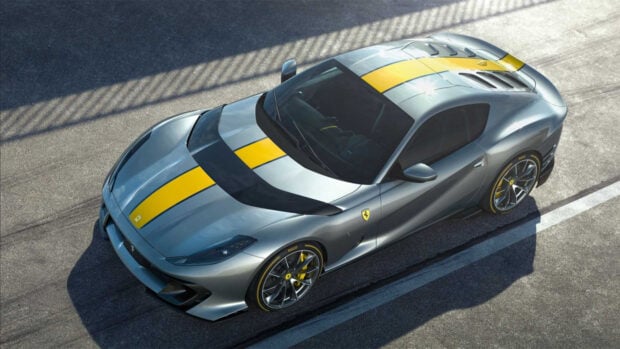 [via Motor 1]