Volkswagen Golf GTI Clubsport 45 Is a Europe-only Hotter Hatch
volkswagen | volkswagen golf gti clubsport | VW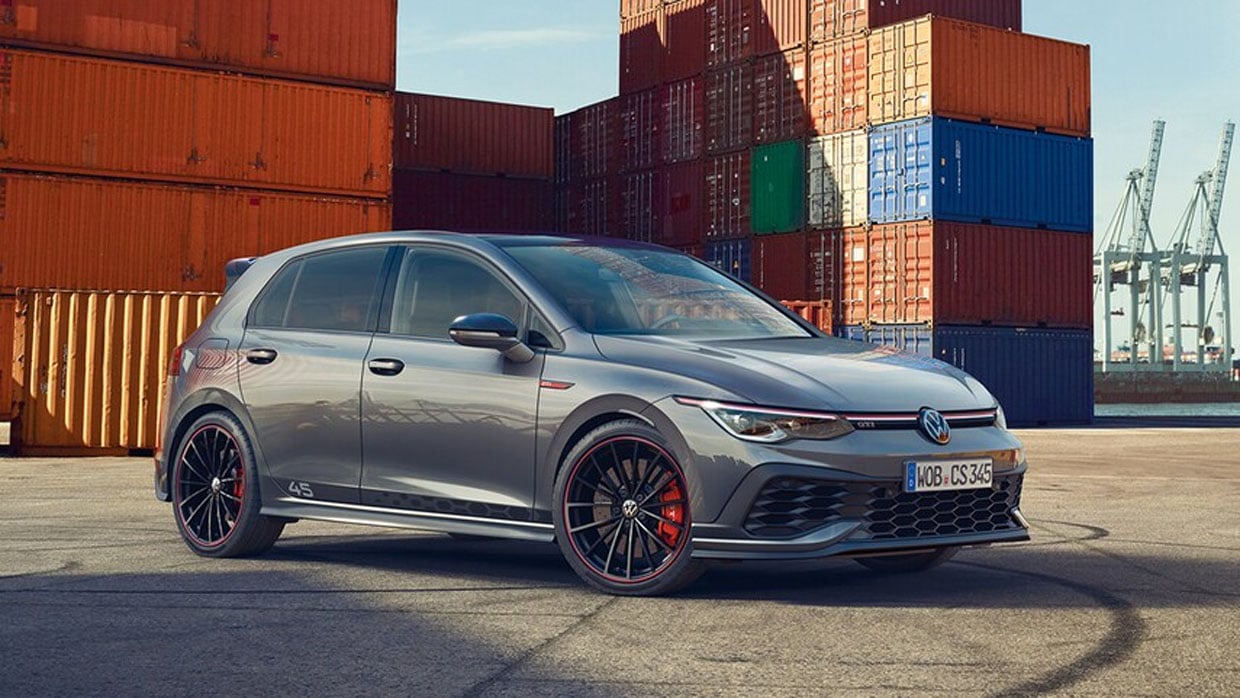 Another cool car has turned up overseas that Americans can't get their hands on. This particular ride is from Volkswagen and is the Golf GTI Clubsport 45. Buyers of the special edition hot hatch get a spicier version of the GTI Clubsport with less weight and more performance.
The heart of the GTI Clubsport 45 is a turbo 2.0-liter four-cylinder engine making 296 horsepower and 295 lb-ft. of torque. The car comes standard with an Akrapovic titanium sport exhaust for better airflow and improved sound. This version of the GTI also gets exclusive 19-inch wheels with a Tornado Red pinstripe around the rim and high-gloss black paint for the body. Other hints that the vehicle is not a standard GTI come from the 45th Anniversary badges on the sides. The interior gets GTI lettering on the backrests among other exclusive touches.
Fans in Europe can order the GTI Clubsport 45 now. Those of us here in America will have to make do with the regular Golf GTI or the Golf R.