Genesis G70 Shooting Brake is a Sweet European Exclusive
2022 | genesis | genesis g70 | Genesis G70 Shooting Brake | station wagons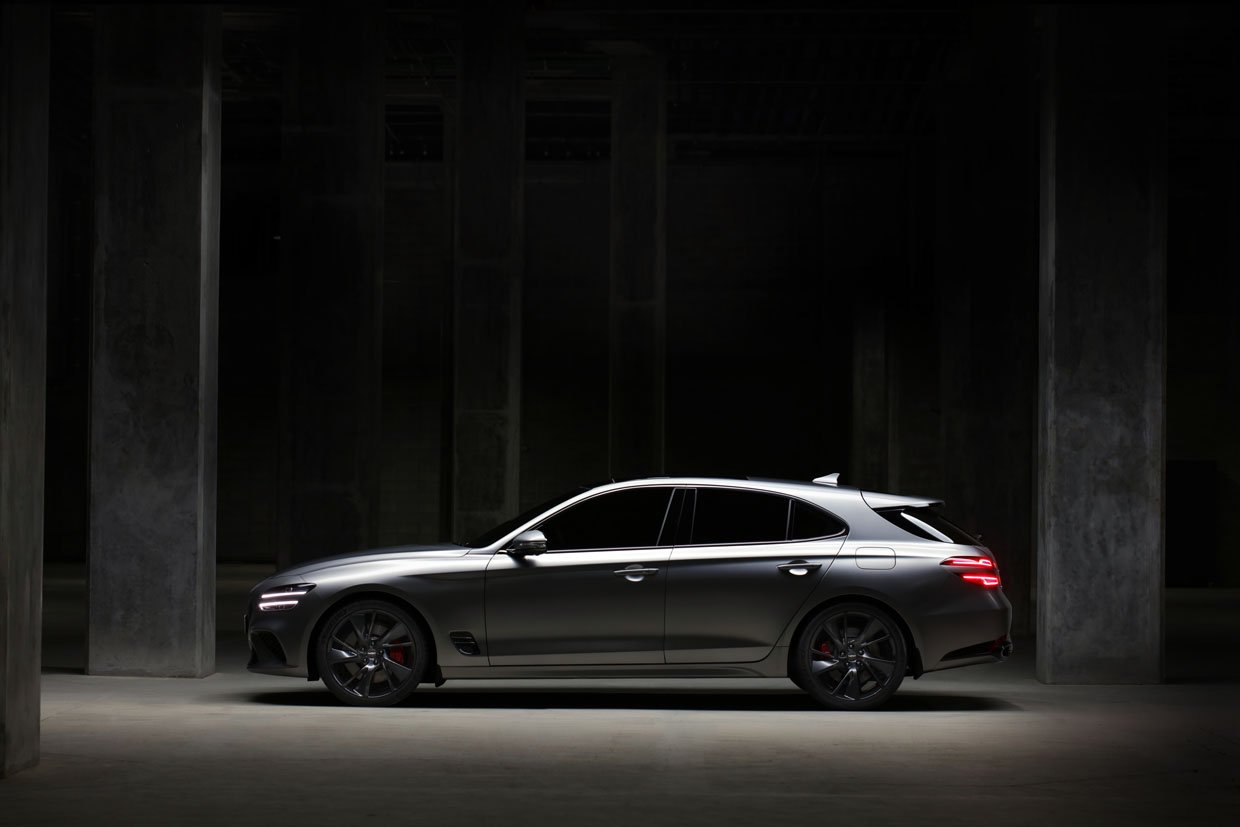 Americans who like station wagons have few options to choose from, mostly from overseas automakers like Subaru, Audi, and a few others. In Europe, the station wagon is known as a shooting brake, and there are many more options for fans of that type of vehicle. Genesis has revealed a new option coming based on its G70 sedan called the Genesis G70 Shooting Brake.
The vehicle will be exclusive to Europe and features the same dimensions as its sedan counterpart. The Genesis G70 Shooting Brake is 4685mm long, 1850mm wide, and 1400mm tall with a wheelbase of 2835mm. While it shares the same physical dimensions, the Shooting Brake has 40 percent more luggage space than the sedan, thanks to its taller rear end and the ability for its rear seats to fold in a 4:2:4 split configuration.
Genesis says the G70 Shooting Brake is the fifth model to arrive in Europe and demonstrates its commitment to the market. Sales of Genesis automobiles will begin in Europe later this year, kicking off in Germany, the UK, and Switzerland. Pricing and exact availability for the Genesis G70 Shooting Brake are unannounced at this time.