2022 Ford F-150 Lightning Electric Pickup Has 563 Horsepower and 300 Mile Range
2022 | ford | ford f-150 | Ford F-150 Lightning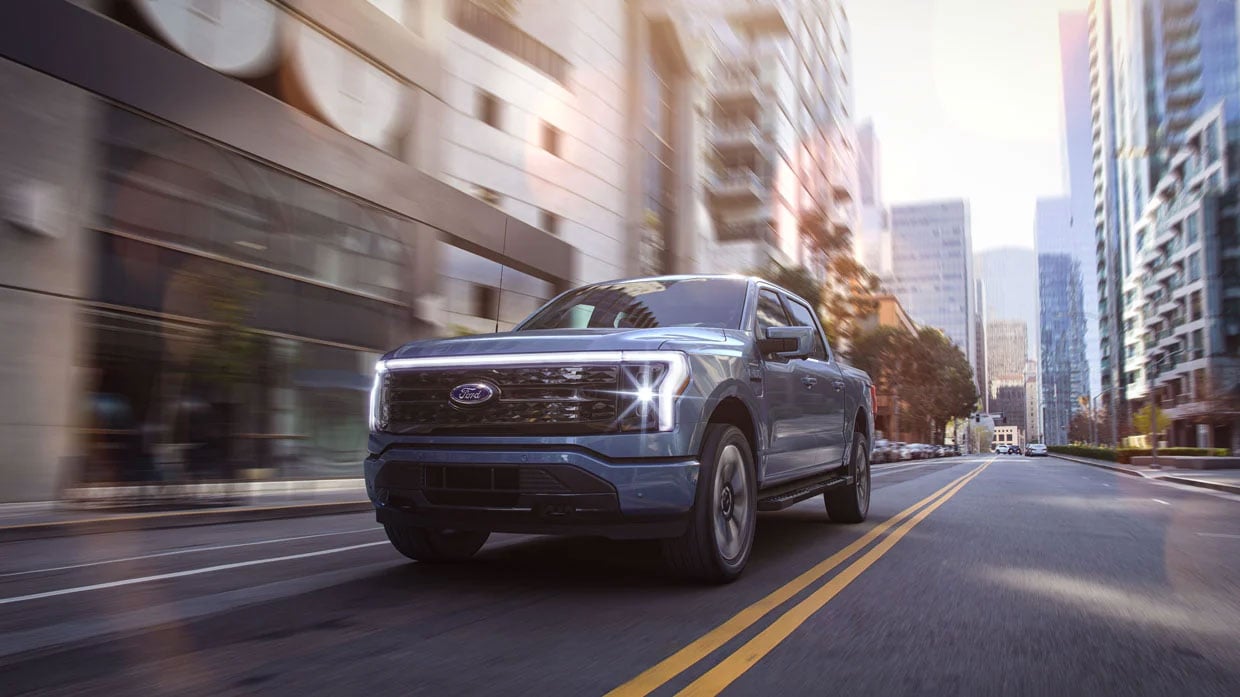 After many months of teasing its coming electric F-150 pickup, Ford has finally unveiled the F-150 Lightning. The fully electric truck will come in three trim levels, including Platinum, Lariat, and XLT. An entry-level version aimed at commercial applications will also be available.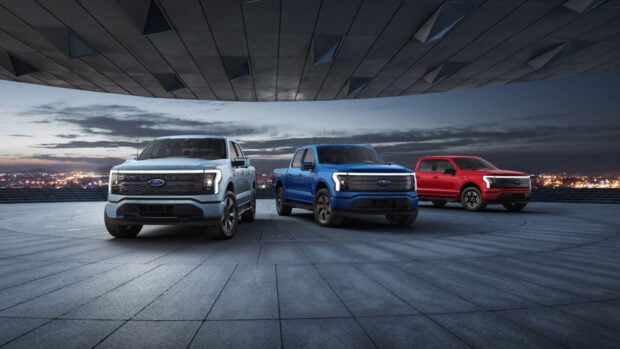 One of the most appealing aspects of the Lightning is the standard dual in-board electric motors producing either 426 horsepower with the standard-range battery pack or 563 horsepower with the extended-range battery. Surprisingly, both battery pack options produce the same peak torque of 775 lb-ft. That's the most torque a factory F-150 has ever produced.
With standard 4 x 4 for traction and all that power underfoot, the Lightning can reach 60 mph in the mid-4-second range when fitted with the extended-range battery. The truck has support for 150 kW DC fast charging adding up to 54 miles of range with just 10 minutes of charging, and can go from a 15% to 80% charge in just 41 minutes. Charging at home with an 80-amp 240-volt connection does a full charge in 8 to 10 hours, depending on the battery pack. EPA estimates for driving range per charge are 230 miles for the standard-range battery and 300 miles for the extended-range battery.
The maximum payload capacity for the Lightning is 2000 pounds with the standard-range model and 10,000 pounds of towing when fitted with the extended-range battery and Max Trailer Tow Package. Like most electric vehicles, the F-150 Lightning has a frunk, though this one is bigger than most, and can be equipped with AC power outlets.
One of the more interesting available options is the Ford Intelligent Backup Power that turns the truck into an emergency power source for a home with the ability to offload 9.6 kilowatts of power. The truck is fitted with lots of modern tech, including the 15.5-inch touchscreen and Sync 4A that's found in the Mustang Mach-E.

F-150 Lighting trucks will be available in the spring of 2022. Pricing for the commercial-oriented entry-level model starts at $39,974, while the mid-range XLT starts at $52,974. Both prices are before any state or federal EV tax credits are applied.