Hy-Vee Indy 500 Sponsorship Backs Ferrucci and Rahal
indianapolis 500 | racing | sponsored | May 28, 2021
---
This post sponsored by Hy-Vee. 95octane received compensation from the sponsor for this post. All views expressed are the opinions of our authors.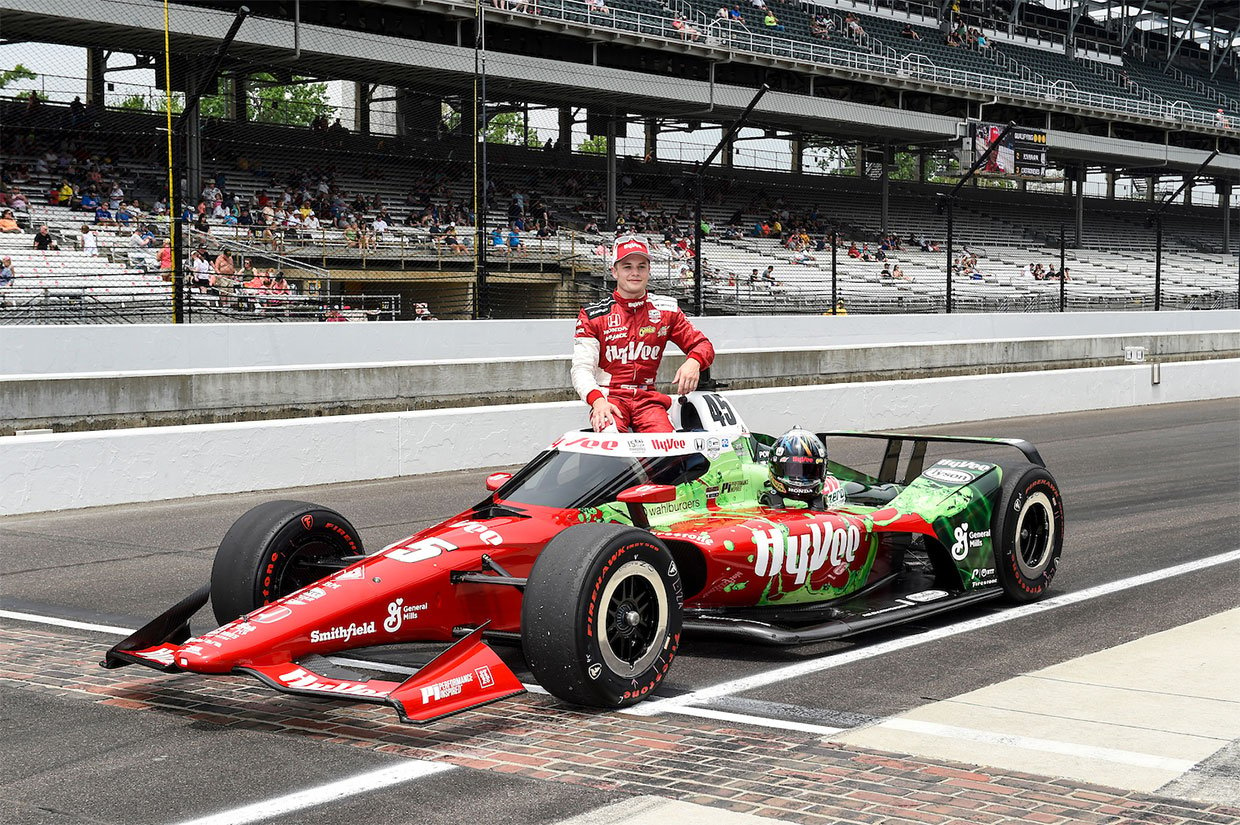 The Indianapolis 500 returns on May 30, 2021, and I'm looking forward to watching all 200 laps of high-speed action as these 550-to-700 horsepower open-wheel race cars take to the track. Midwest grocery chain Hy-Vee will be there this year, throwing their support behind two great drivers from the Rahal Letterman Lanigan Racing team.
Behind the wheel of the #45 Hy-Vee car is Santino Ferrucci, who was named Indianapolis 500 Rookie of the Year after a seventh-place finish in 2019. During last weekend's qualifying round, Ferrucci came away with the number 23 spot in row 8 of the starting grid. Ferrucci's car looks amazing, wrapped up in an eye-catching red and green livery inspired by the vibrant logo colors of Hy-Vee and Mountain Dew Zero.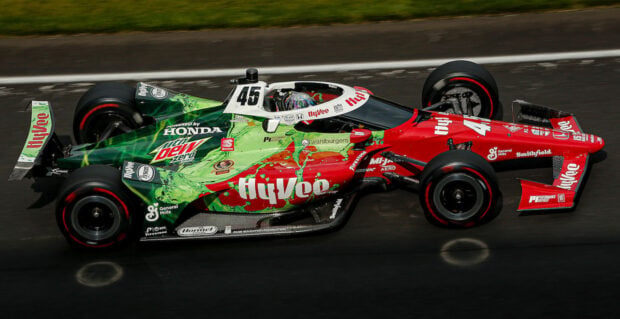 Ferrucci's teammate Graham Rahal is also sponsored by Hy-Vee this year, and will compete in the blue #15 car. Rahal edges out Ferrucci slightly in the starting grid with a number 18 position, seated in row 6. Both cars are powered by 2.2-liter Honda HI21 R Indy V6 engines with twin turbos. Like all NTT IndyCars, they ride on a monocoque chassis built in Italy by Dallara Automobili.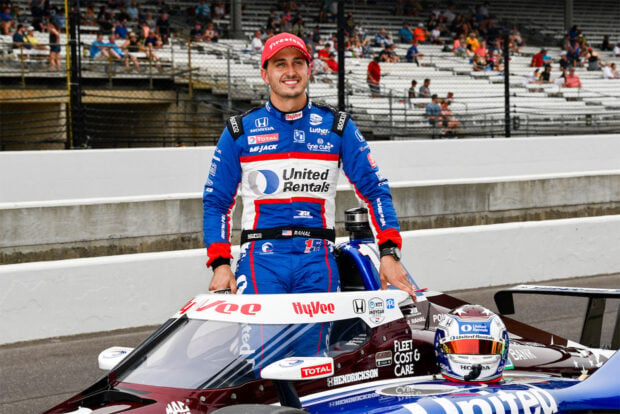 Expect lots of thrilling moments as cars zoom around the 2.5-mile Indianapolis Motor Speedway at 230 mph or more, while testing the endurance of their drivers and speed of their pit crews. I'm especially excited to see spectators back in the stands this year, after COVID-19 put a damper on the festivities in 2020.
It's sponsors like Hy-Vee that help make professional racing possible, and I'm happy to see they're back to help keep the Indy 500 zooming along at top speed. You can catch the 2021 Indy 500 live starting at 11:00am EDT on Sunday, May 30 on NBC, Peacock, and SiriusXM. Swing by hy-vee.com to stock up snacks and drinks for race day.