Bussink AMG GT R Speedlegend Requires a Big Sacrifice
amg | bussink | Mercedes AMG GT R Roadster | mercedes-benz | roadsters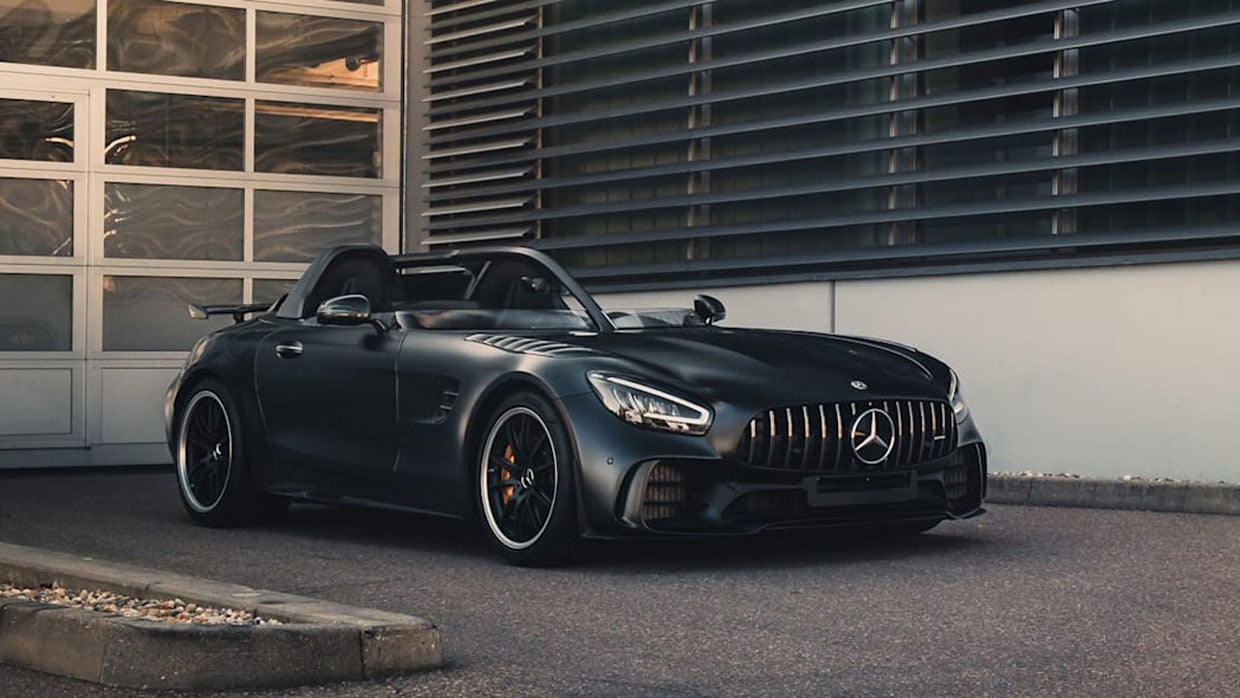 One of the rarer Mercedes vehicles made today is the AMG GT R Roadster. Mercedes-AMG is making only 750 units of the car worldwide. Anyone lucky enough to get their hands on one of those cars that feels like it's not special enough can turn to a company called Bussink to create the AMG GT R Speedlegend. The transformation starts with chopping the entire convertible roof assembly off the sacrificial car along with the a-pillars.
The builder then saws the windshield down to a fraction of its size along with the side windows. All of the sensors and electronics lost when the windshield is removed are replaced inside an F1-inspired "Speedbow" that looks a lot like the halos used on modern F1 cars. Topping off the top and most of the windows reduces the car's weight by 220 pounds and lowers its center of gravity, which should mean improved handling.
Bussink also adds louvers, body-colored painted carbon fiber and can bump the power up if desired. The Roadster makes 577 horsepower from the factory, but the engine can be modified to produce 850 horsepower as an option. Buyers can also add the AMG GT R Pro front end, and the car includes a color-matched helmet. Driving a fast car at high speeds with no windshield means a helmet is a necessity. Pricing is a mystery, but the base Roadster starts at $189,750.
[via Autoblog]