Your Best Chance to Own a McLaren Elva is with This LEGO Set
lego | mclaren | mclaren elva | toys | June 1, 2021
---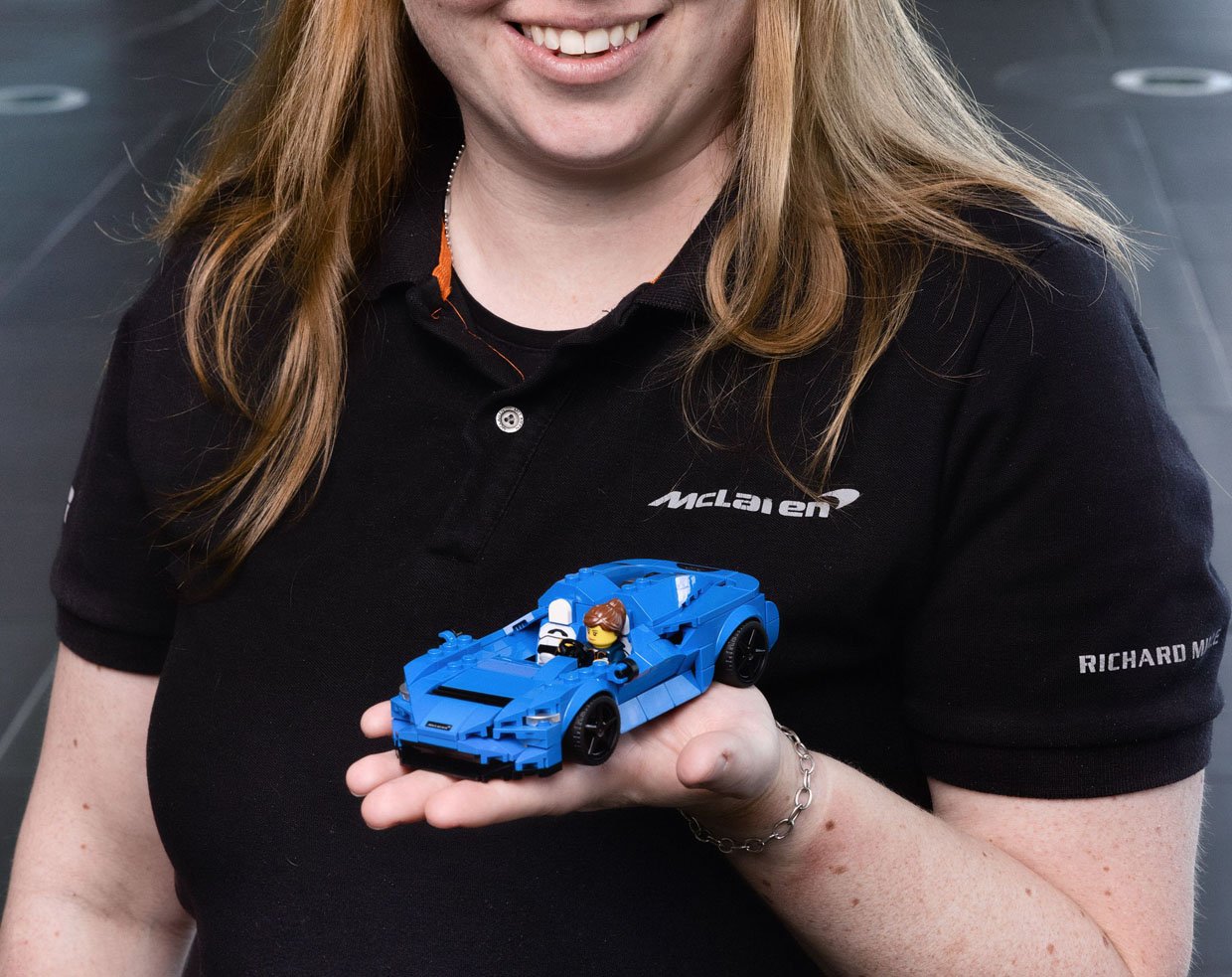 McLaren and LEGO have teamed up to deliver the new Speed Champions McLaren Elva kit. While some LEGO hypercars available are extremely complicated and expensive Technic kits, this one doesn't fall into that category. This tiny replica of one of the most exclusive open-top speedsters in the world has just 263 pieces.
It lacks the highly detailed and functioning touches that you see in more advanced LEGO kits but still captures the spirit of the McLaren. Like the real Elva, the LEGO version comes with a wide chassis with a two-seat open cockpit and authentic styling from the Elva. The styling includes the Active Air Management System vents that are a hallmark feature of the Elva sports car.
The car measures 1.5″ high, 6″ long, and 3″ wide, and the set also includes a Minifigure wearing a race suit, helmet, and sporting a wrench. The action figure was inspired by McLaren Automotive's Principal Development Engineer for Ultimate Series, Rachel Brown.
The LEGO Speed Champions McLaren Elva launches June 1 online and in stores for $19.99.