BMW M Motorsports Introduces the BMW M4 GT3 Race Car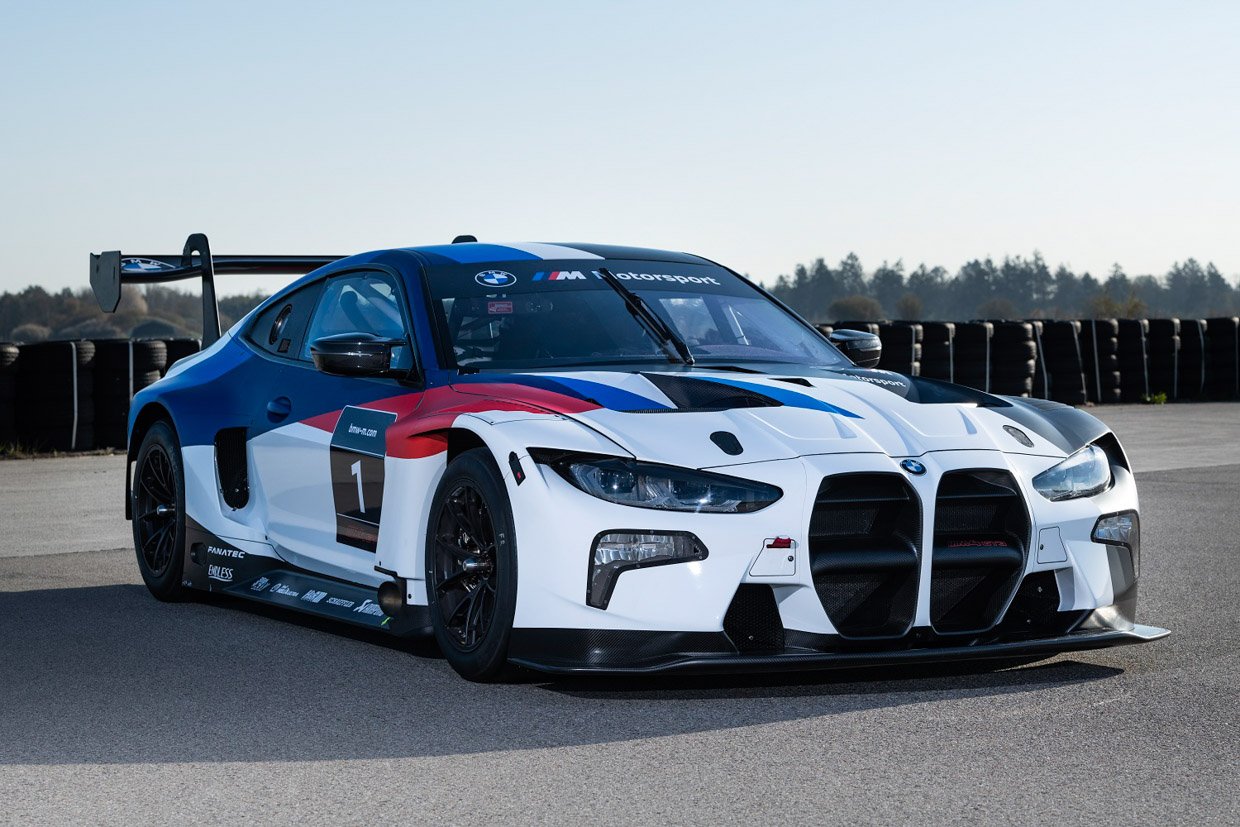 The latest addition to BMW Motorsport's Customer Racing program is the BMW M4 GT3 race car, based on the recently launched 2021 M4 Competition Coupe. The coupe its get-up-and-go from a P58 3.0-liter inline-6-cylinder M TwinPower Turbo engine producing up to 590 hp. That's a lot of ponies.
US buyers will have to pony up $530,000 for the M4 GT3. The optional Competition Package adds $55,000 and includes additional headlights, backlit door numbers, TPMS with 8 sensors, spring and brake pedal travel measurement systems, BOSCH CAS-M rear-view camera radar system, an extra set of rims, and one training day on the BMW M Motorsport M4 GT3 simulator.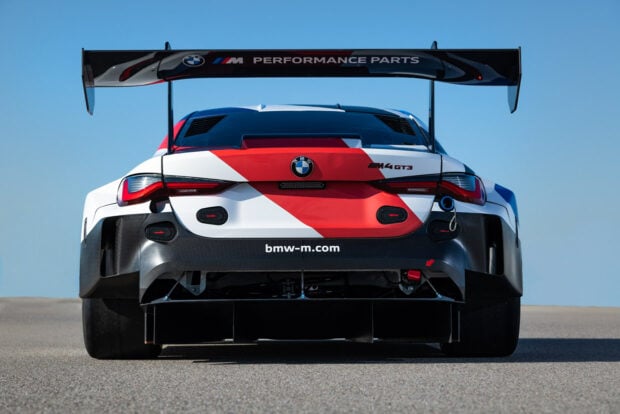 In North America, the BMW M4 GT3 will be eligible to compete in the GT Daytona and GT Daytona Pro classes of the IMSA WeatherTech SportsCar Championship, plus the GT class of the SRO Fanatec GT World Challenge America powered by AWS and SRO GT America powered by AWS series. The first international race outing for the new BMW M4 GT3 will be on June 26, 2021, at round four of this season's Nurburgring Endurance Series (NLS).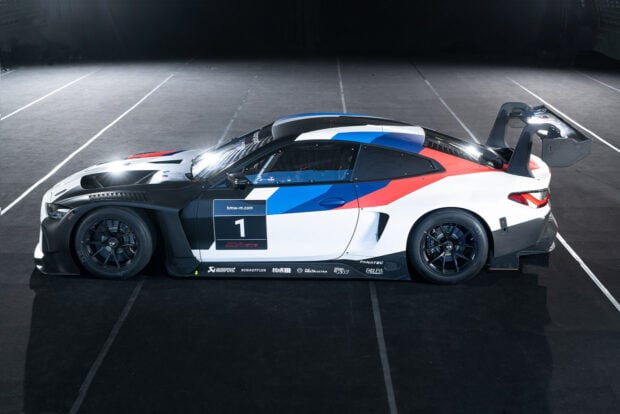 The BMW M4 GT3 has been in development since early 2020. Notably, the steering wheel is the first that can be used in both a real race car and a simulator without modifications.