Watch a Porsche Cayenne Destroy a Nürburgring Lap Record
nurburgring | porsche | porsche cayenne | Porsche Performance Cayenne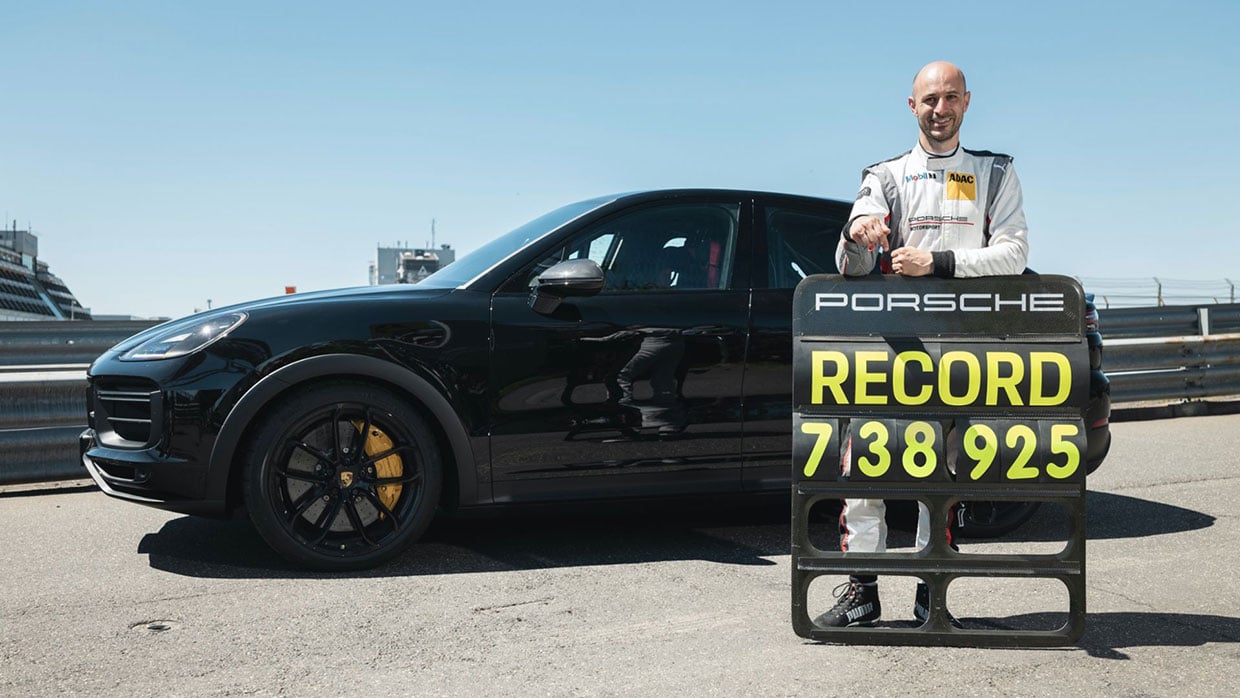 Porsche is certainly no stranger to the Nürburgring. The automaker has run various road cars there during testing and race cars during racing events. Recently, the Performance model of the Cayenne went to the racetrack to try and grab the lap record for a production SUV.
Driver Lars Kern wheeled the Performance Cayenne around the Nürburgring in just 7:38.925, leaving the Audi RS Q8's 2019 time of 7:42.253 in the dust. The record time is for a complete lap over the 20.832-kilometer distance of the Nürburgring Nordschleife. Kern said the SUV can change direction quickly in fast curves and has no wobble or understeer. During high-performance driving, the vehicle remained solid and controlled. Typically, the higher ground clearance and body roll can make driving SUVs fast a challenge and sometimes downright dangerous. You can watch the full on-board footage of the record-breaking lap here:
Porsche notes that the official ranking was certified by a notary public and is the new record in the SUV, off-road vehicle, van, pickup category. The only change from the factory setup for the SUV was the addition of a racing seat and a roll cage. Porsche even used the tires specially developed for the Performance Cayenne road car.