Ferrari 296 GTB Features a Hybrid Turbo V6 and EV Mode
ferrari | Ferrari 296 GTB | hybrid | phev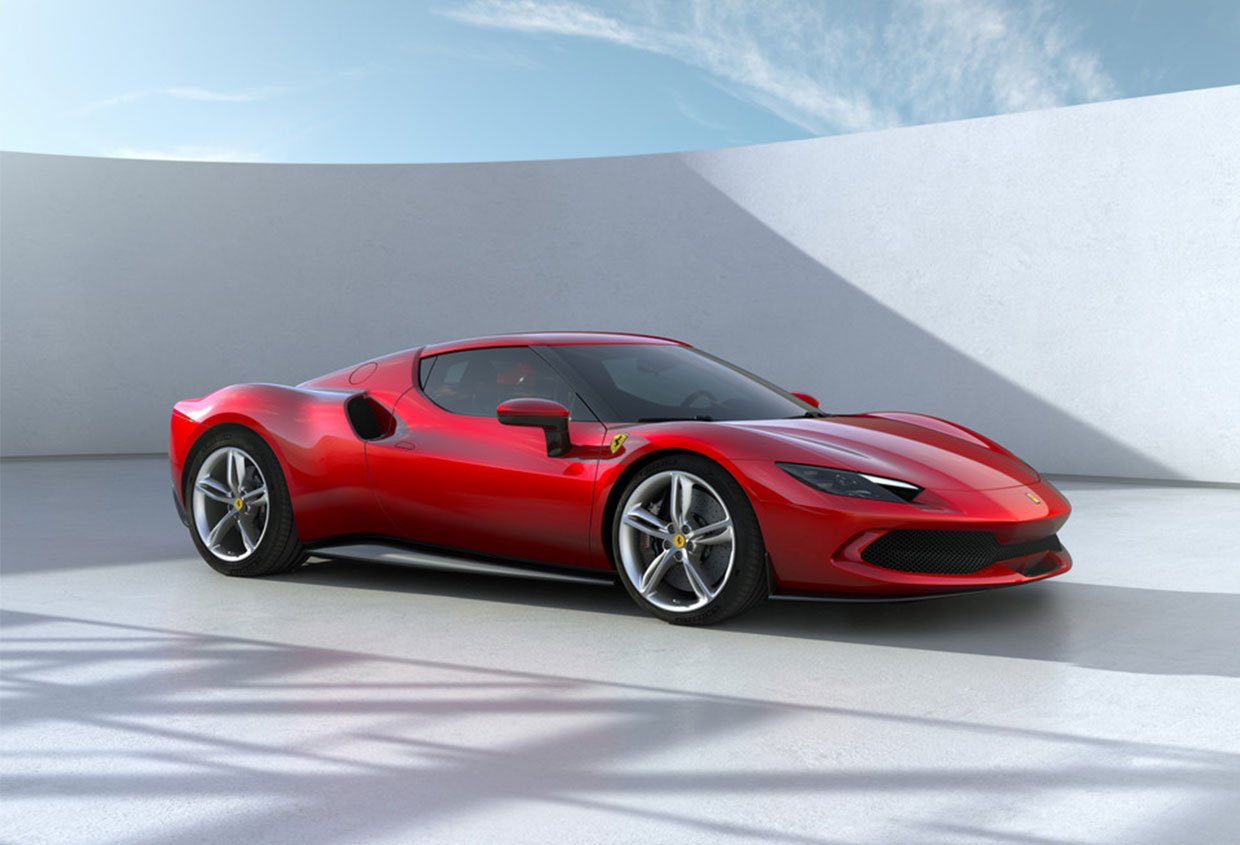 Ferrari has revealed a new high-performance supercar called the 296 GTB. The car utilizes a hybrid powertrain featuring a turbocharged V6 engine and electric system, producing a total of 610 kW from the electrical system alone and up to 819 horsepower of combined total output. The engine revs to 8500 RPM and features a 7.45 kWh high-voltage battery. The dry weight of the car is 1470 kilograms or about 3241 pounds.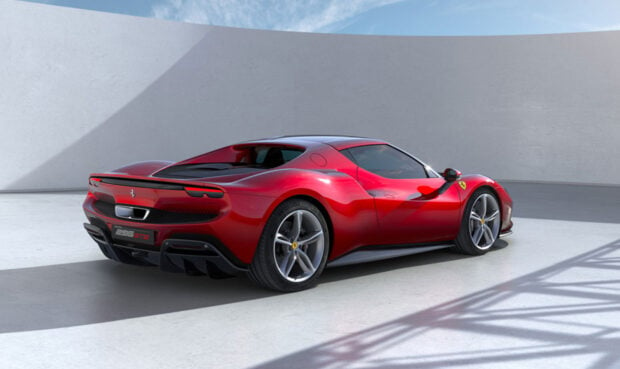 Power from the engine goes to the road via an eight-speed F1 DCT. Ferrari notes this is the first six-cylinder engine installed in a Ferrari road car. The V6 engine used in the car is a new type for Ferrari as an automaker and slots in the line along with the existing eight and 12-cylinder units.
The 296 GTB can do 0-to-100 km/h (62 mph) in 2.9 seconds, with a maximum speed of 330 km/h (205 mph). The hybrid system is plug-in capable and has a 25-kilometer (15-mile) driving range using electric power only. Along with the impressive engine and performance, the car is also extremely attractive.
Despite having a hybrid powertrain, Ferrari stuck with the rear-wheel-drive only architecture. The vehicle features a Transition Manager Actuator allowing for rapid static and dynamic transitions from electric to hybrid or internal combustion mode and vice versa. The car is also available with a high downforce Assetto Fiorano package.