The 1984 Peugeot Quasar Was a Group B Rally Car Dressed Like a Supercar
1980s | 1984 | peugeot | peugeot quasar | rally | retro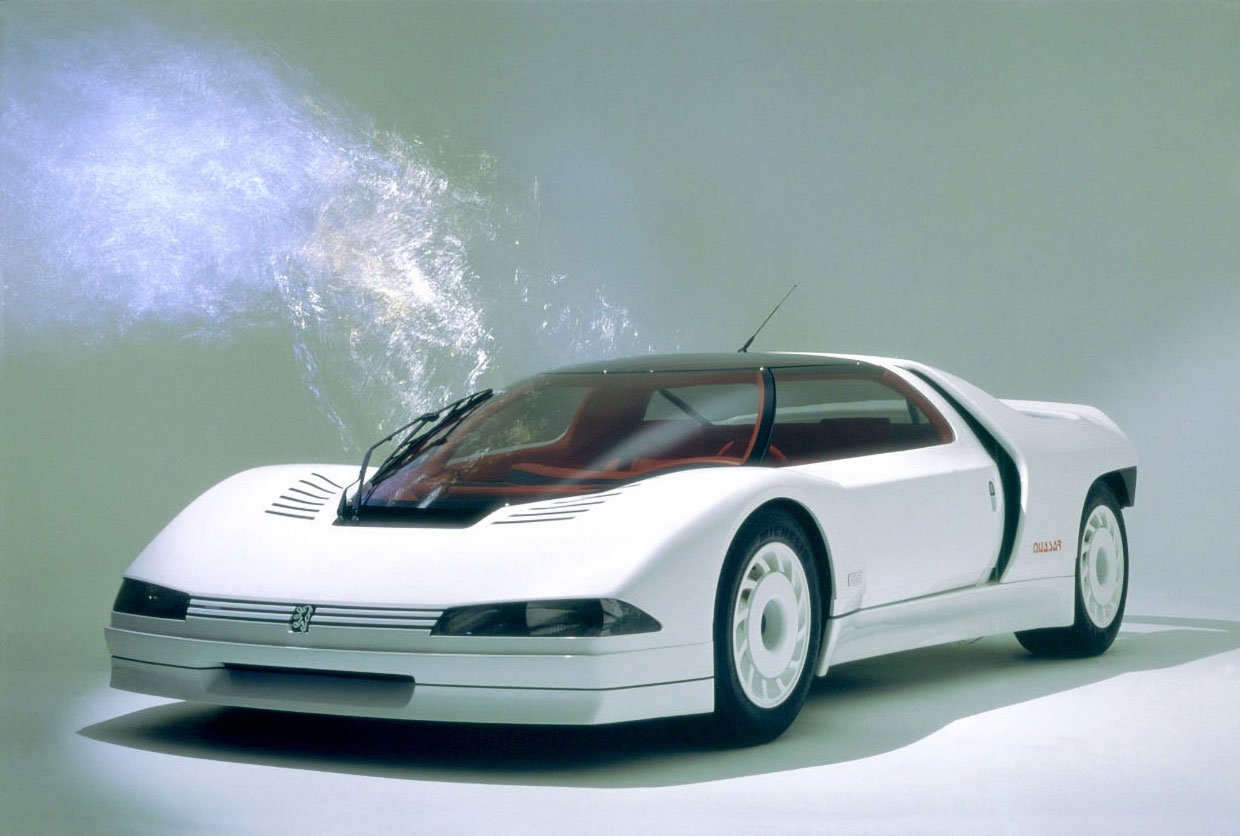 It's been a long time since you could purchase a new Peugeot here in America, but back in the 1980s you still could. During that period, the French automaker built the Quasar, a boldly styled concept vehicle that turned up at the 1984 Paris Motor Show.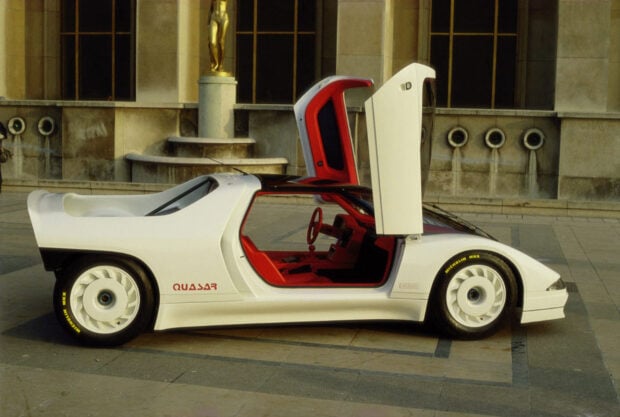 While its front end was sleek and futuristic, its rear was decidedly spartan, taking cues from the world of motorsport. Despite its very different looks, much of the Quasar's underpinnings were derived from the Peugeot 205 T16, a car homologated to meet Group B rally regulations. Its all-wheel-drivetrain certainly was rally-derived. The car had an exposed mid-mounted engine with a high-mounted dual exhaust. Its 1.8-liter twin-turbo I4 engine produced an impressive 600 horsepower and 360 lb-ft. of torque, and was shifted with a 5-speed manual gearbox.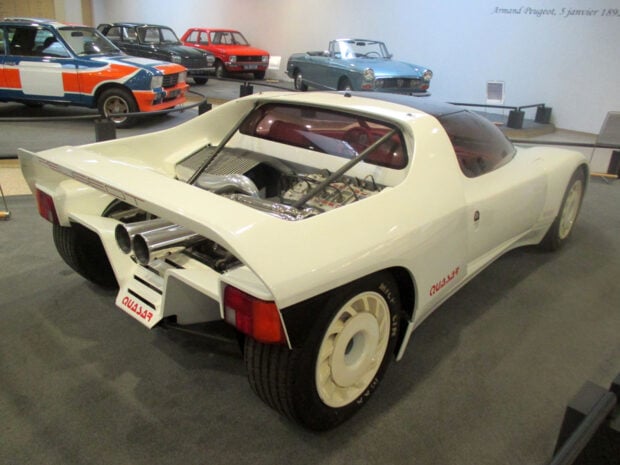 Behind its scissor doors and under its panoramic canopy, the Quasar's interior was decked out in red just about everywhere. It featured a digital instrument cluster and a multimedia system with so many buttons that you surely would need a co-pilot to operate them all. It also had a small CRT in the dashboard, which featured a digital navigation system, along with Videotex, an early visual computer system.
Like many concept cars of the era, Peugeot never produced the Quasar – or anything like it. The one and only example of the Quasar was last seen on display at the Musée de l'Aventure Peugeot in Sochaux, France.
[via Cassette Futurism / museum photos by Arnaud25]