Custom Chevy Silverado Is Now an Escalade Pickup Truck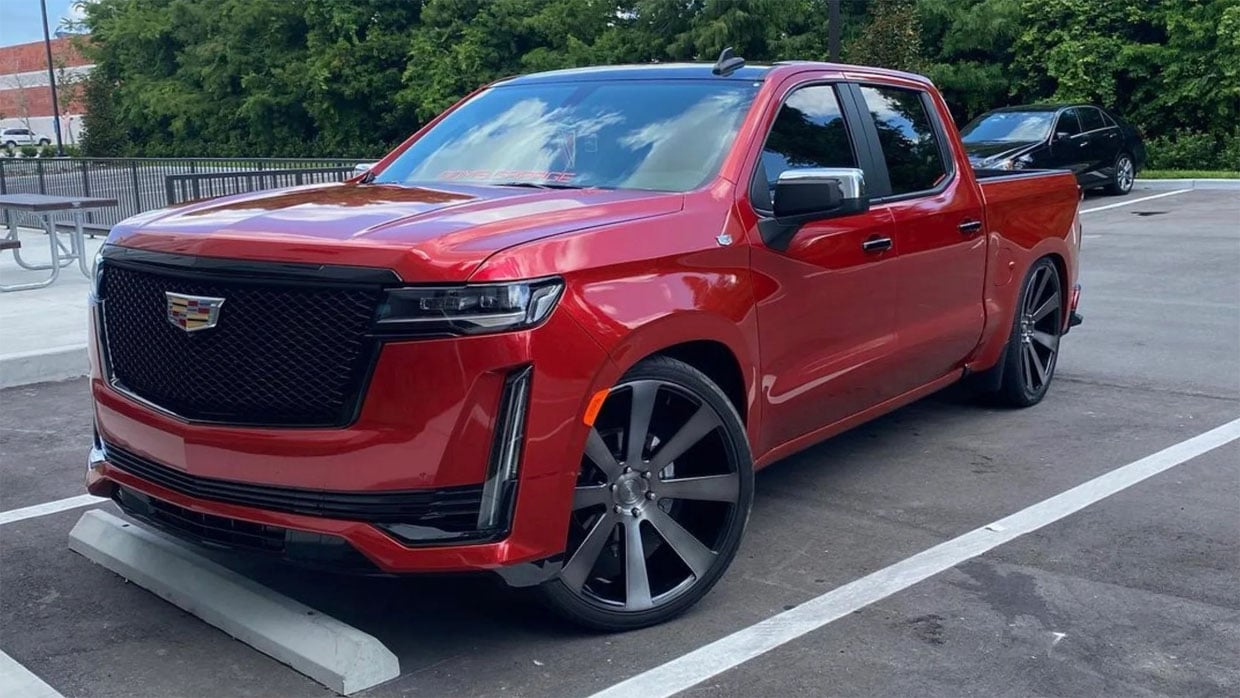 General Motors reuses the same platforms between its brands, such as the Tahoe/Yukon/Escalade SUVs. While both GMC and Chevrolet currently build pickups on the platform, Cadillac does not. To rectify this problem, a shop from Miami called Dom's Garage has taken the front from a late model Escalade and grafted it onto a Chevrolet pickup.
According to the builders, a lot of fabrication work went into the conversion. Despite the Silverado and the Escalade sharing a platform, the Escalade front end was very far from a bolt-on proposition. The back of the truck is mostly stock, whereas the front end is completely custom. The only notable changes to the back are the iconic Cadillac badge – which opens the tailgate – along with solid red taillight covers.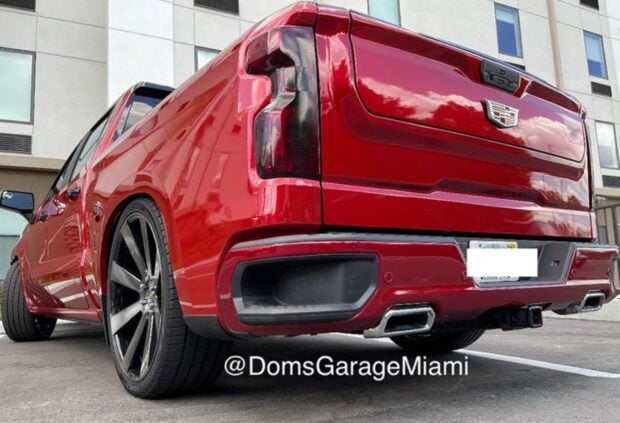 It's impressive how well the Escalade front end flows so well with the body lines of the Silverado pickup. If this doesn't prove the Caddy should build a pickup, nothing will. Considering how popular pickups are and how expensive they can get these days, Cadillac would surely sell some if they looked this good.
[via The Drive]