Porsche Cayenne Turbo GT Does 0-to-60 in under 3.3 Seconds
2022 | crossovers | porsche | Porsche Cayenne Turbo GT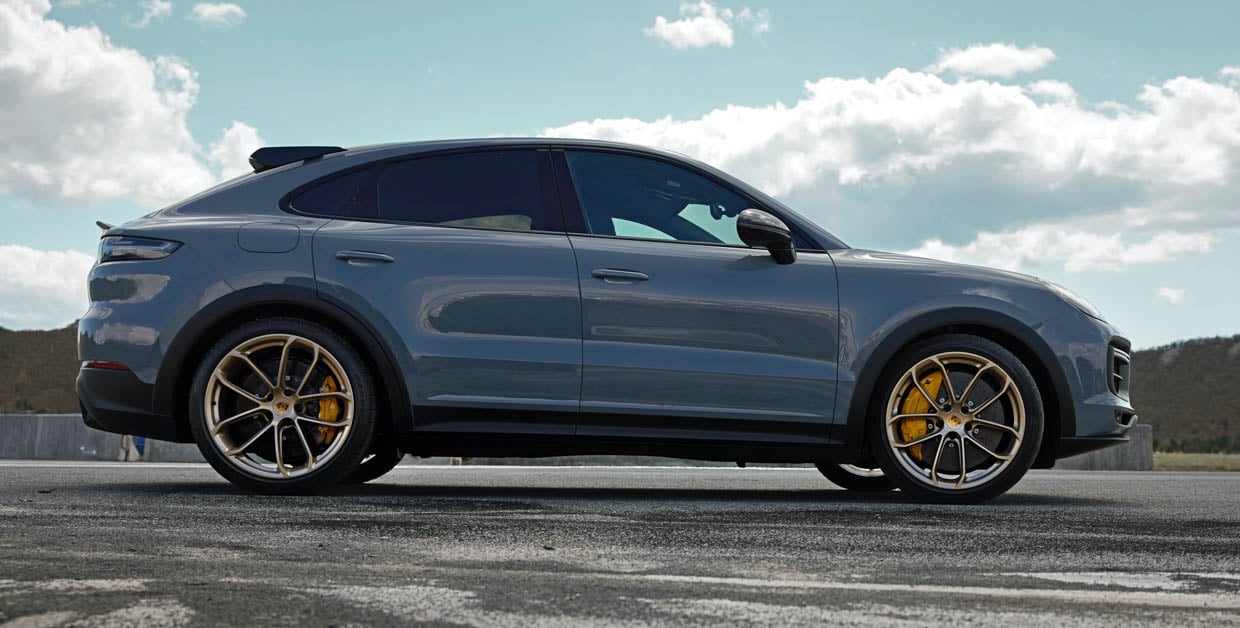 Porsche has revealed a new high-performance version of its Cayenne SUV called the Cayenne Turbo GT. Power for the Turbo GT comes from an upgraded 4.0-liter bi-turbo V8 engine producing 632 hp and maximum torque of 632 lb-ft., both substantially more power than the Cayenne Turbo Coupe. The V8 engine can push the SUV from a standstill to 62 mph in 3.3 seconds.
The top speed is limited to an eye-popping 186 mph. The Turbo GT is only available as a four-seat coupe and has all available chassis systems as standard and performance tires developed specifically for the model. Porsche also uses a powertrain and chassis setup that is unique to the Turbo GT.
The V8 engine pairs up with a quick-shifting Tiptronic S transmission and the car is fitted with a titanium sports exhaust system. In case you have any questions about its capabilities, the Cayenne Turbo GT recently lapped the Nürburgring Nordschleife in 7:38.925, a new official SUV record for the track.
Porsche fits the car than the aerodynamic package, increasing the downforce at top speed by up to 40 kilograms. The SUV's interior is decked out with lots of Alcantara, and its exterior has lots of carbon fiber. The 2022 Cayenne Turbo GT lands at dealerships in Europe in mid-September, and pricing has yet to be revealed. There's no word yet on timing for its U.S. release.