2006 Dodge Charger Pickup: Awesome or Awful?
dodge | dodge charger | mods | muscle car | weird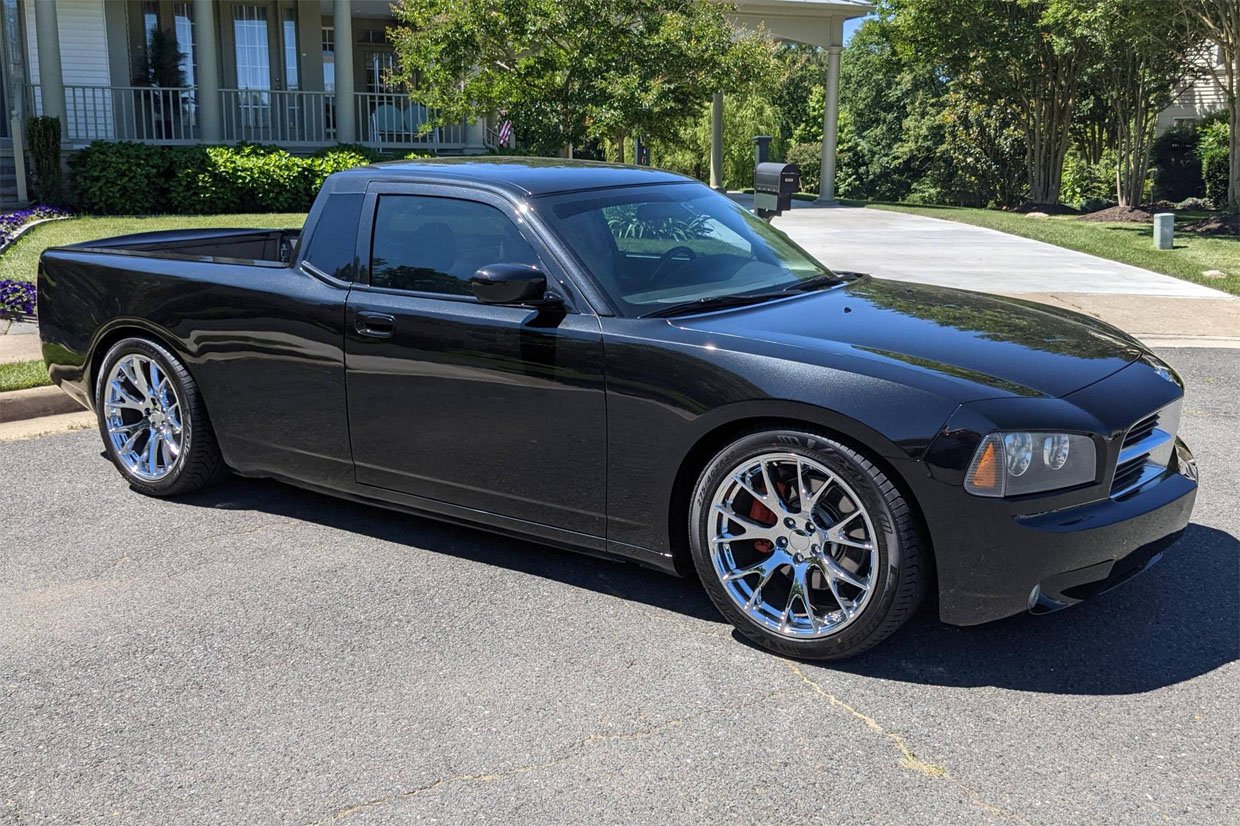 Yes, what you see in these images is a 2006 Dodge Charger R/T that has been converted into a pickup. It looks like a modern Chevrolet El Camino, which, depending on how you feel about utes, is either a good thing or a bad thing. The car looks a bit weird but a bit cool at the same time, so I'm not sure what to think about it.
The car, currently bid on Cars and Bids, was converted by Smyth Performance, which is known for converting other sedans into pickup trucks. The core vehicle is a 2006 Charger R/T with a 340 horsepower Hemi V8 engine under the hood. The car is still rear-wheel drive and has a five-speed automatic transmission.
The Charger pickup conversion was completed in 2020, and the car-truck has 68,800 miles on the odometer. Factory equipment includes Convenience Group II, leather upholstery, and a CD changer. Considering I'm not a fan of the El Camino, I'm not particularly fond of this car, what do you think?