Liberty Walk Lamborghini Aventador Silhouette Works GT-Evo Body Kit Costs More than a Porsche
body kits | lamborghini | lamborghini aventador | liberty walk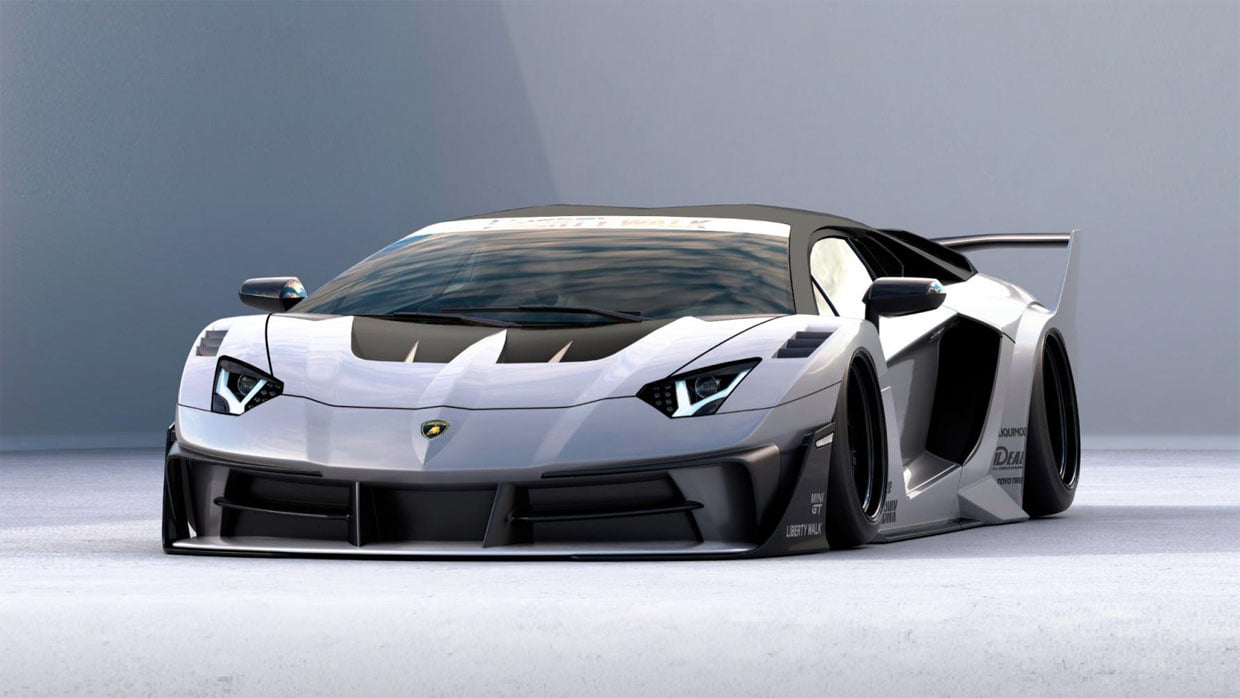 Japanese tuning company Liberty Walk has been making incredible body kits for Lamborghinis for a long time. The company has now revealed its last ever Aventador body kit, called the Silhouette Works GT-Evo. The body kit is extremely expensive, with production limited to only 20 units costing $187,000 for full carbon fiber. Those wanting to spend less money can get a carbon fiber reinforced plastic version for $94,000.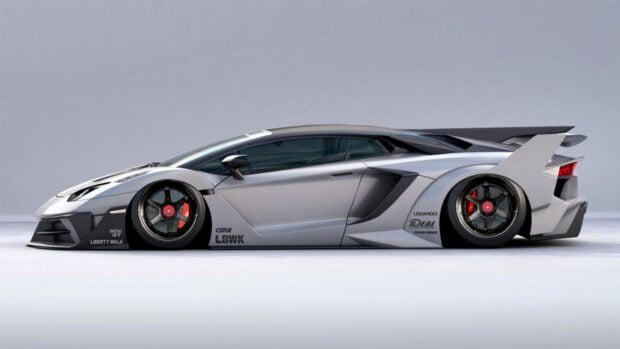 The body kit widens the Lamborghini significantly and makes it look like a GT racecar. The body kit also includes a slick splitter that runs down the middle of the car along with a massive rear wing. The overall look is extremely attractive, making the standard Aventador look like a racing car cruising the streets.
However, there are some caveats to this body kit. Namely, you have to purchase the Liberty Walk Aventador exhaust system, wider wheels and tires, and an air suspension kit. The air suspension is required to give the car its incredibly slammed look while lifting the car to keep it from destroying itself on speed bumps or curbs.
[via Top Gear]