Track-ready Ford Explorer ST to Debut at the Woodward Dream Cruise
ford explorer | ford performance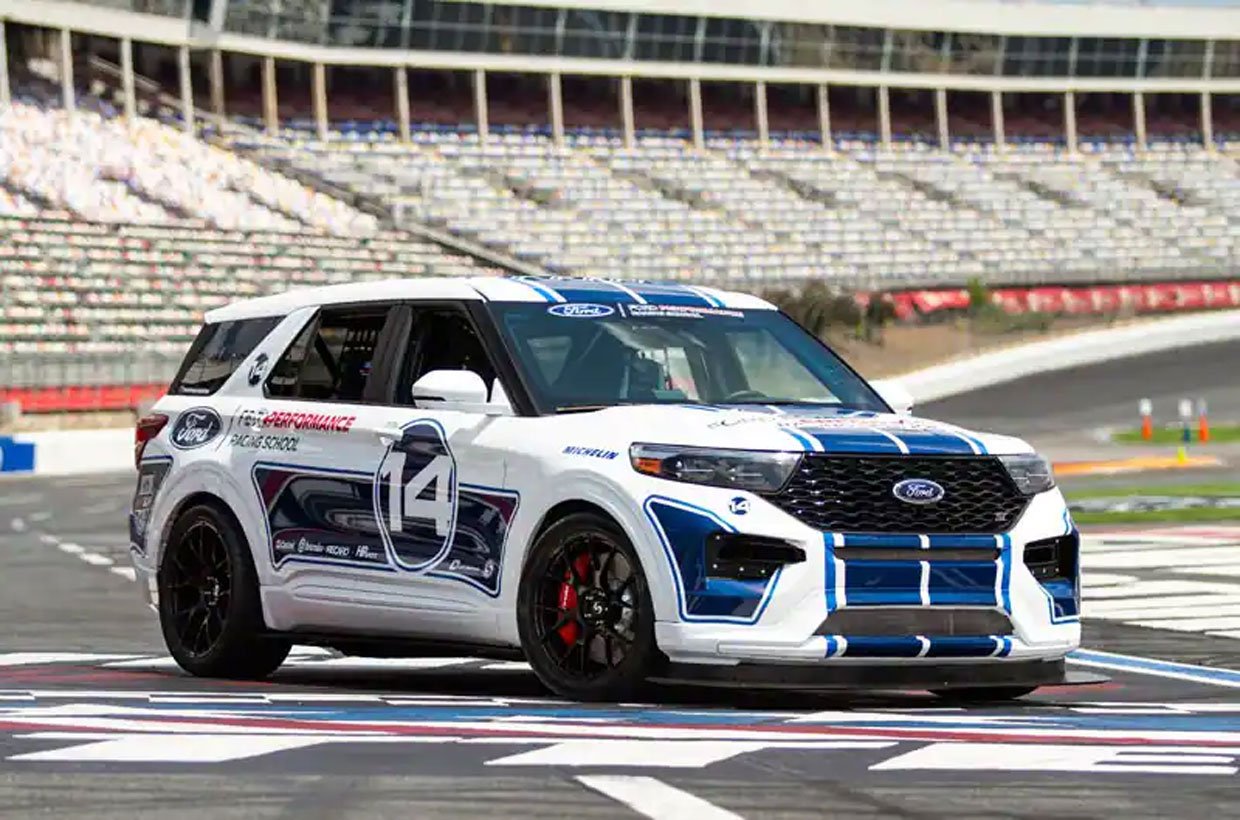 One of the cool things that Ford does for buyers of its Edge ST and Explorer ST SUVs is to offer them the chance to participate in a Ford Performance Racing School program. Ford has created a custom track-ready version of the Explorer ST using knowledge gained from that driving school. The result is a heavily modified four-passenger vehicle that will see significant track time and will be on display at the Ford Performance Racing School display at the 2021 Woodward Dream Cruise.
The vehicle started life as an Explorer ST with a standard 3.0-liter EcoBoost V6. The interior has been replaced with a quartet of Recaro seats, complete with four-point safety harnesses. It's been fitted with a custom-fabricated roll cage protecting all four passengers. All four doors have racing nets in place of windows.
The custom SUV has upgraded 16.5-inch brake rotors on the front, copped directly from the Shelby GT500. Six-piston Brembo brake calipers grip those rotors. Ford also fits the Explorer with special SV503 track wheels wrapped in 315/30ZR21 Michelin Pilot Sport Cup 2 tires. The result is a vehicle capable of taking four people on a thrilling ride around racetracks.