Life-size LEGO Toyota GR Supra Has Almost 500,000 Bricks
lego | toyota | toyota supra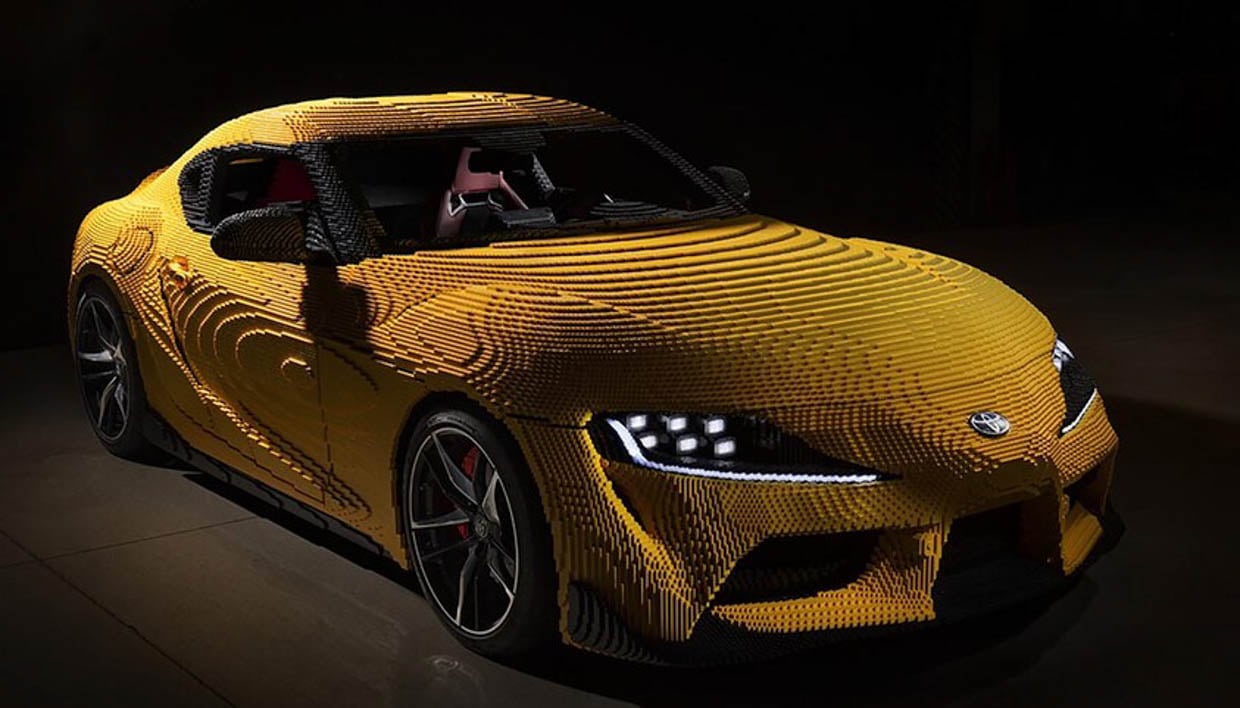 LEGO Japan, Legoland Japan, and Toyota Gazoo Racing teamed up to create an incredible 1:1 scale replica of the 2021 GR Supra. Built to celebrate 35 years of Supra, the model is made from an insane 477,303 LEGO bricks and took builders took roughly 2400 hours to design and assemble.
Not only does it look incredible, but the LEGO Supra can actually drive. The 4,165-pound replica weighs nearly 1,000 pounds more than a production GR Supra, and its electric powertrain tops out at just 17 mph. Still, it's an awesome feat of LEGO engineering. Scroll down to check out lots of pictures of this amazing build.
For those of us who don't have the cash lying around to buy a real Supra nor the resources to build a 477,303-piece LEGO replica, you can always pick up the 299-piece LEGO Toyota GR Supra Speed Champions kit, which is available now for just $19.99.