Manhart Massages the BMW M5 CS into the MH5 GTR
bmw | bmw m5 cs | manhart | tuners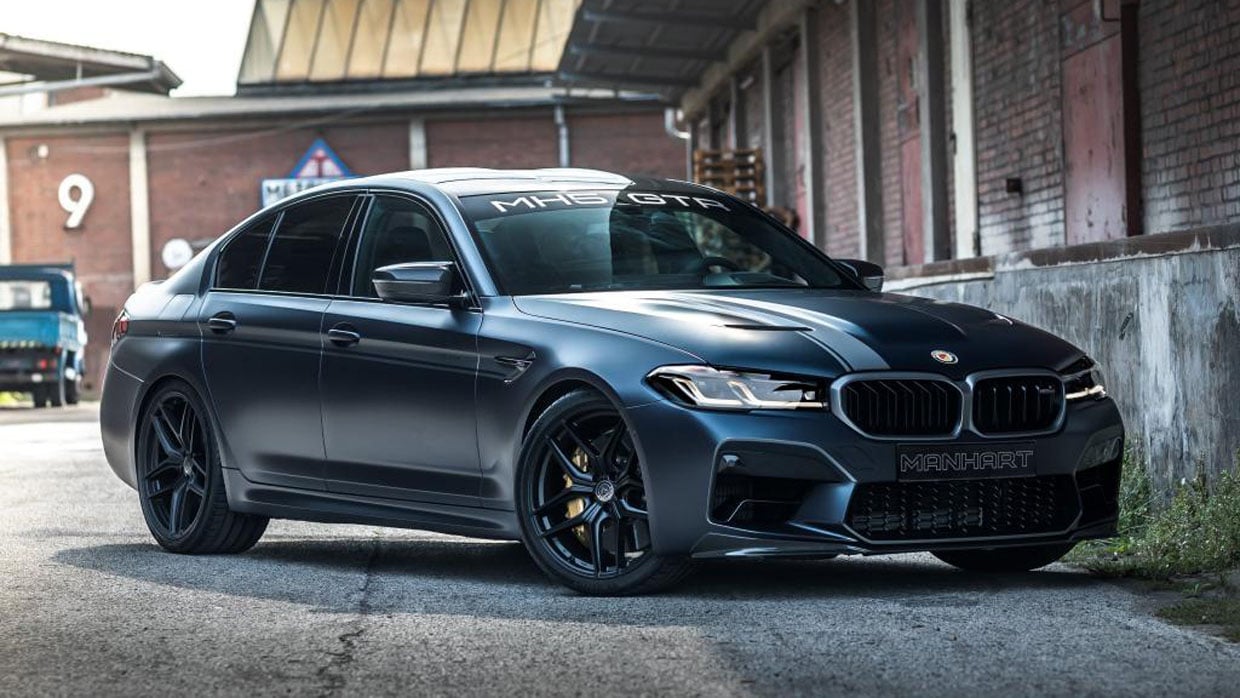 When it comes to BMW M cars, the most powerful the automaker has ever produced is the current generation BMW M5 CS. That car came from the factory with a 4.4-liter twin-turbo V8 engine producing 626 horsepower and 553 lb-ft. of torque. Straight from BMW's assembly plant in Dingolfing, Germany, the car can reach 62 mph in 2.9 seconds.
That wasn't enough for noted tuner Manhart who took the BMW M5 CS and modified the car to produce a whopping 777 horsepower and 690 pound-foot of torque. That's a significant power increase thanks to a new ECU tune, carbon air intake, and a stainless steel exhaust system with valve control and custom downpipes.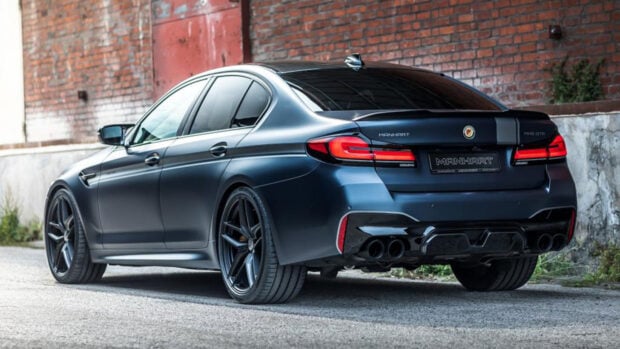 More power isn't all Manhart has changed in the MH5 GTR. It also has an adjustable spring kit from KW, 21-inch wheels, and ditches the gold trim that came on the CS from the factory. There's no word on performance numbers, but with an extra 151 horsepower, it should be quite a bit faster.