This Turbo V8-Powered Subaru BRZ is Too Much for the Dyno
auctions | subaru | subaru brz | V8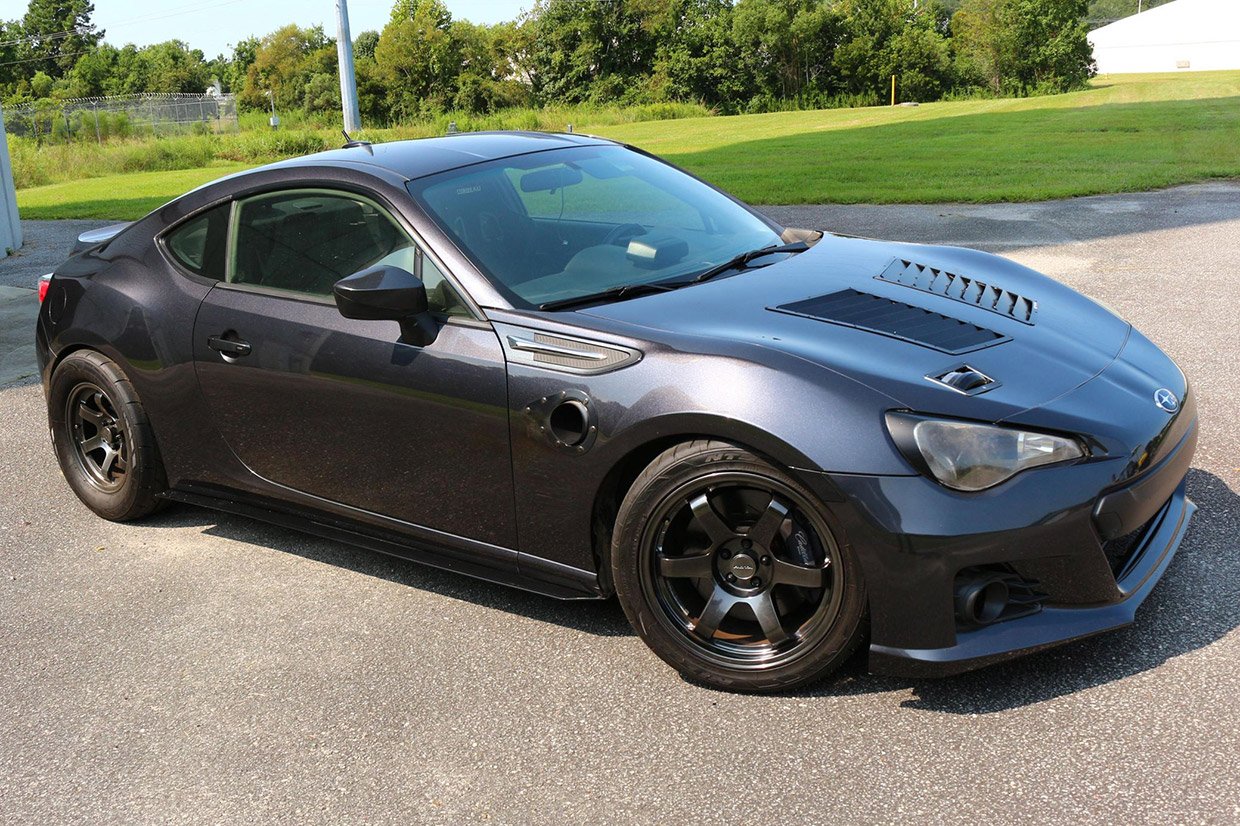 We've seen some crazy customized cars in our day, but this 2014 Subaru BRZ up for sale on Cars and Bids is one of the coolest. The car has had its four-cylinder boxer engine replaced with a 6.3-liter V8 engine from a C5 Corvette Z06. That V8 makes 405 horsepower and 400 lb-ft. of torque stock, but this car also has a 75-mm BorgWarner turbocharger attached.
We know how much power the stock engine made, but how much it makes with its turbo is unknown. The reason for that is the crazy amount of wheel spin has prevented accurate dyno numbers from being collected. The car also has a six-speed manual transmission from Infiniti and about 900 miles since the V8 was swapped in.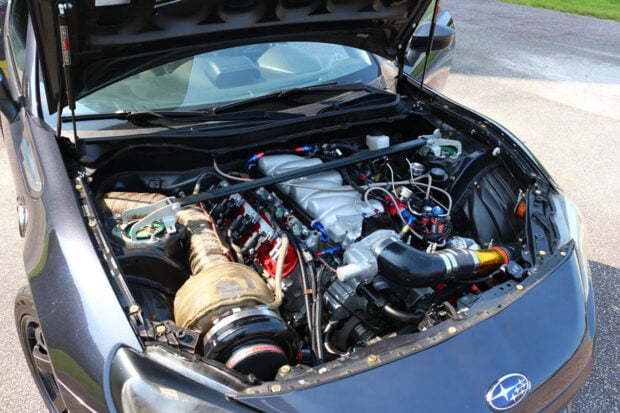 The builder says the car had over 46,000 miles on it at the time of the engine swap. One of the only factory parts left on the BRZ is the front passenger seat. Pretty much everything else has been upgraded and customized. The engine was also modified when it was installed to survive under boost. The car even comes with a parachute on the back, indicating it's ready to go drag racing.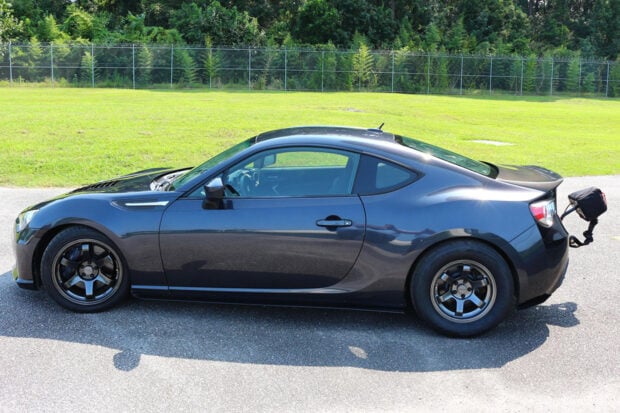 As of writing, the high bid is $14,500, and the car has two days to go. It's unclear what the reserve price for the car is, but it is likely significantly higher than the current bid.