Mansory Audi RS7 Sportback Looks Super Sexy in Nardo Grey
audi | audi rs7 | mansory | Mansory Audi RS7 Sportback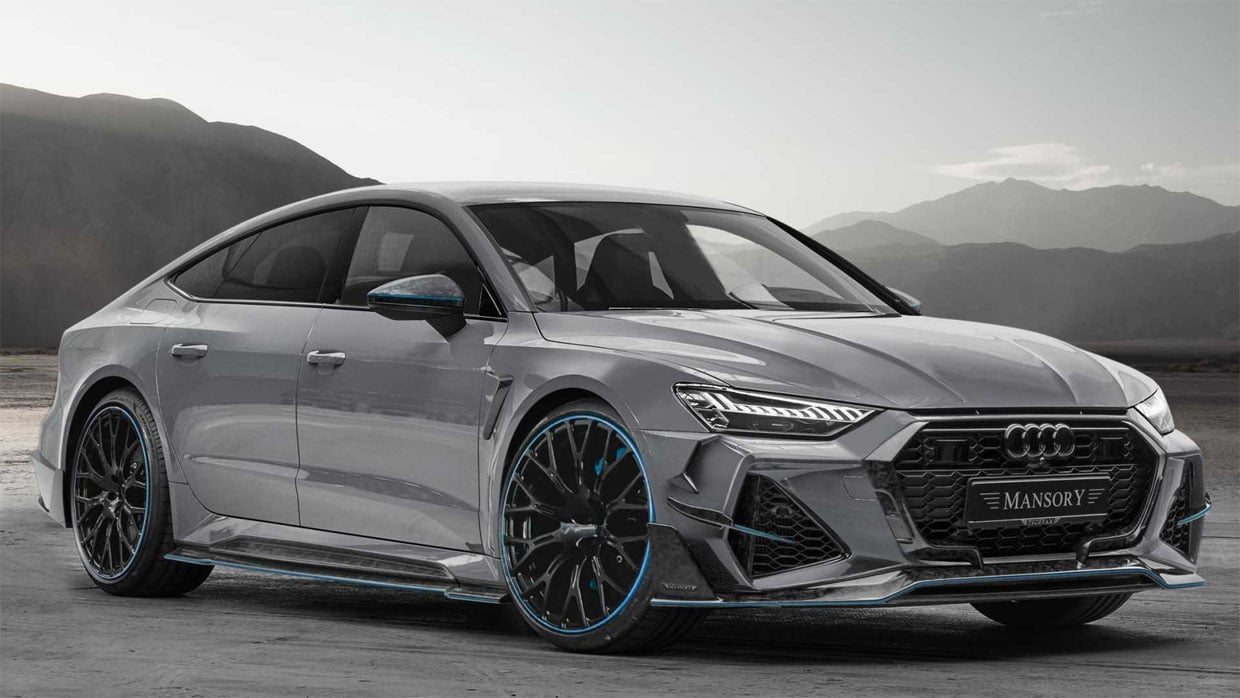 Mansory is big in the world of high-end aftermarket tuning and has turned its hand to customizing the exterior and interior of some of the coolest cars on the market. The company is also known for improving the performance of vehicles by tweaking engines for more power and torque.
The latest vehicle the German tuber has upgraded is the Audi RS7 Sportback. The twin-turbo 4.0-liter V8 engine is modified to produce 770 horsepower and 738 lb-ft. of torque. Mansory claims after its tuning efforts, the car can hit 62 mph in 3.0 seconds.
The car looks awesome painted in Nardo Gray and features carbon fiber tidbits including a larger front splitter, side skirts, and a rear diffuser. Mansory also added a spoiler on the trunk lid. It also has quad exhaust pipes that look quite nice. As cool as the RS7's exterior looks, its customized interior is even more dramatic, with bright blue trim that matches the wheels, white stitching, quilted black leather, and lots of carbon fiber.
There's no word on cost for the Mansory RS7 Sportback package, but given the base price for the Audi starts at $117,000, it's sure to be a wallet buster.