Volkswagen ID.4 AWD EV Racing in the Rebelle Rally
rally | rebelle rally | volkswagen | volkswagen id.4 | VW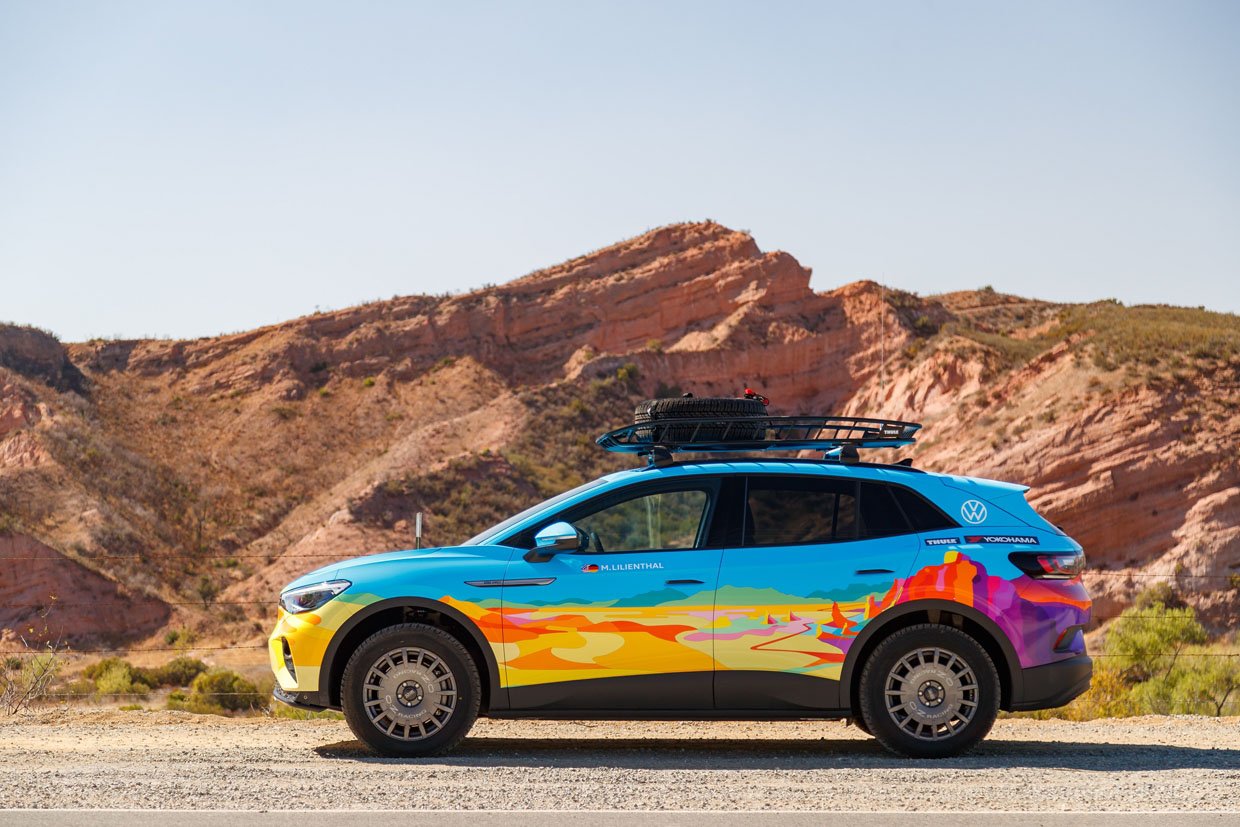 The Rebelle Rally is an annual off-road rally driven and navigated by talented women, and it marks the first time Volkswagen ID.4 electric crossover will participate in off-road competition. The driver behind the wheel if the ID.4 will be Mercedes Lilienthal, joined by navigator Emily Winslow.
Rebelle challenges teams and vehicles to operate across 1400 miles of rugged and barren terrain, utilizing their driving and off-grid navigation skills with limited supplies to complete the event. Volkswagen's driver and navigator will be participating in the crossover category with the Volkswagen ID.4 AWD Pro. The EV was upgraded with new suspension components, tubular control arms, skid plates, battery protection, and more for the off-road event.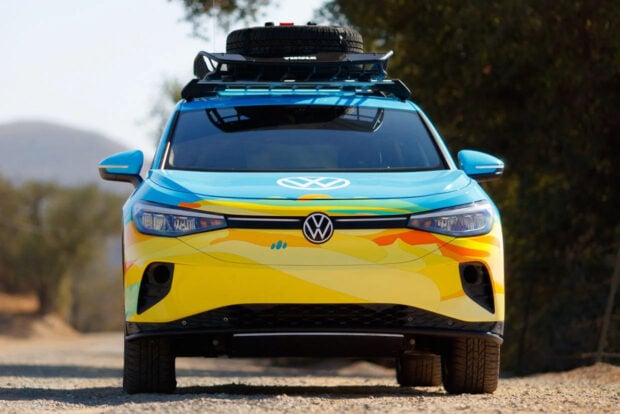 The EV was also fitted with Thule accessories and Yokohama Geolander A/T tires. VW's ID.4 AWD EV has an 82kWh battery and a permanent magnet synchronous motor in the rear and an asynchronous electric motor in the front, both from the production version of the vehicle. Maximum combined power is 295 horsepower with 339 lb-ft. of torque.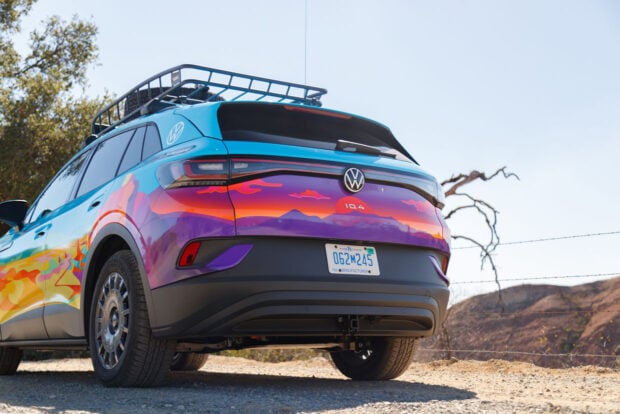 The vehicle was prepped for racing by Tanner Faust and Rhys Millen Racing. The competition is in its sixth year and will be held in the desert around Nevada and California from October 7 through October 16, 2021.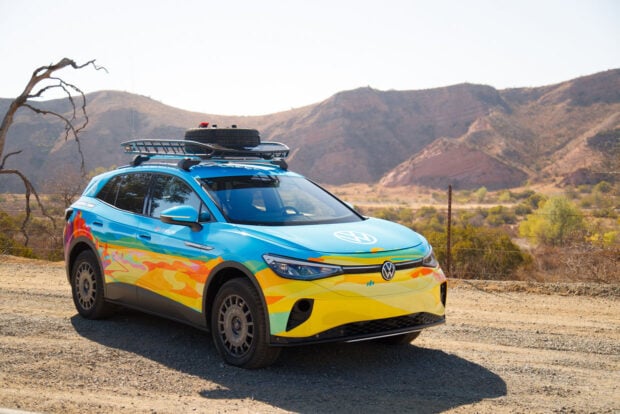 The vehicle has an EPA estimated range of 249 miles per charge. The vehicle's paint job is a wrap created by him Liz Kuz and was inspired by the terrain the rally will encounter in the deserts of Nevada and California.