Ford Teases Sweet Bronco and Bronco Sport Vehicles for SEMA
2021 | ford bronco | sema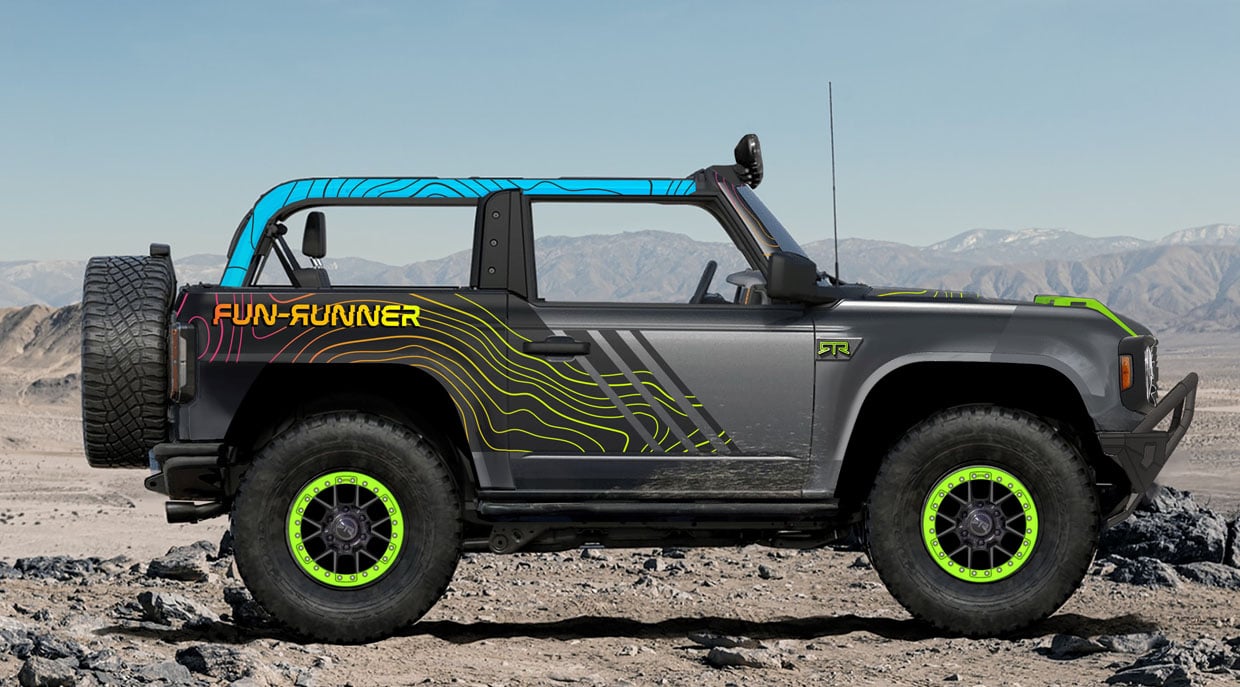 One of the things we're most excited about for November is that SEMA is back, and we can see some very cool custom cars in person. Ford is teasing some of the highly-customized Bronco and Bronco Sportbuilds that will be on hand at the show.
In all, the Blue Oval will show four custom Broncos and a pair of custom Bronco Sport SUVs from leading builders in the off-road industry. Each SUV will have a long list of Genuine Ford Parts, licensed accessories, and components from Ford Performance Parts. While we don't have details on the vehicles yet, Ford has shared renderings of each one.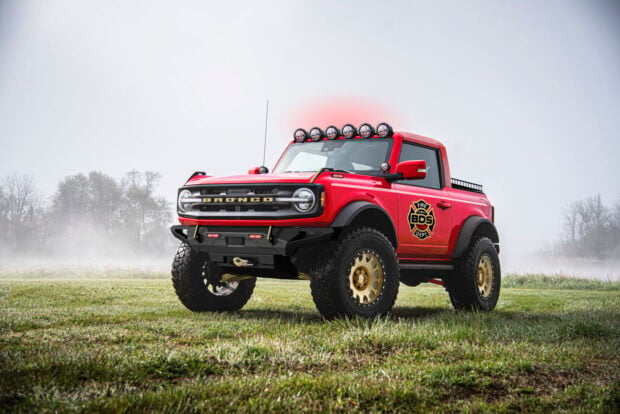 One of the coolest looking is the Bronco riding on snow tracks. The RTR Fun-Runner looks great too. All of the vehicles and accessories will be on display at the Ford booth at SEMA, and the accessories used in the builds will be available via the new Ford Accessories website.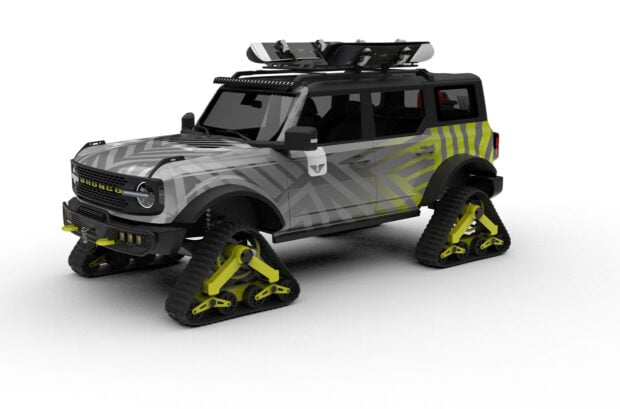 Ford will also reveal several parts at the show, and one of the most interesting is a Ford Performance Parts Drive unit supporting up to 5.38:1 gears. Ford Performance Parts will also unveil several chassis components and performance tuning for the 2.3-liter EcoBoost.