Nissan Teases Some Sweet SEMA 2021 Builds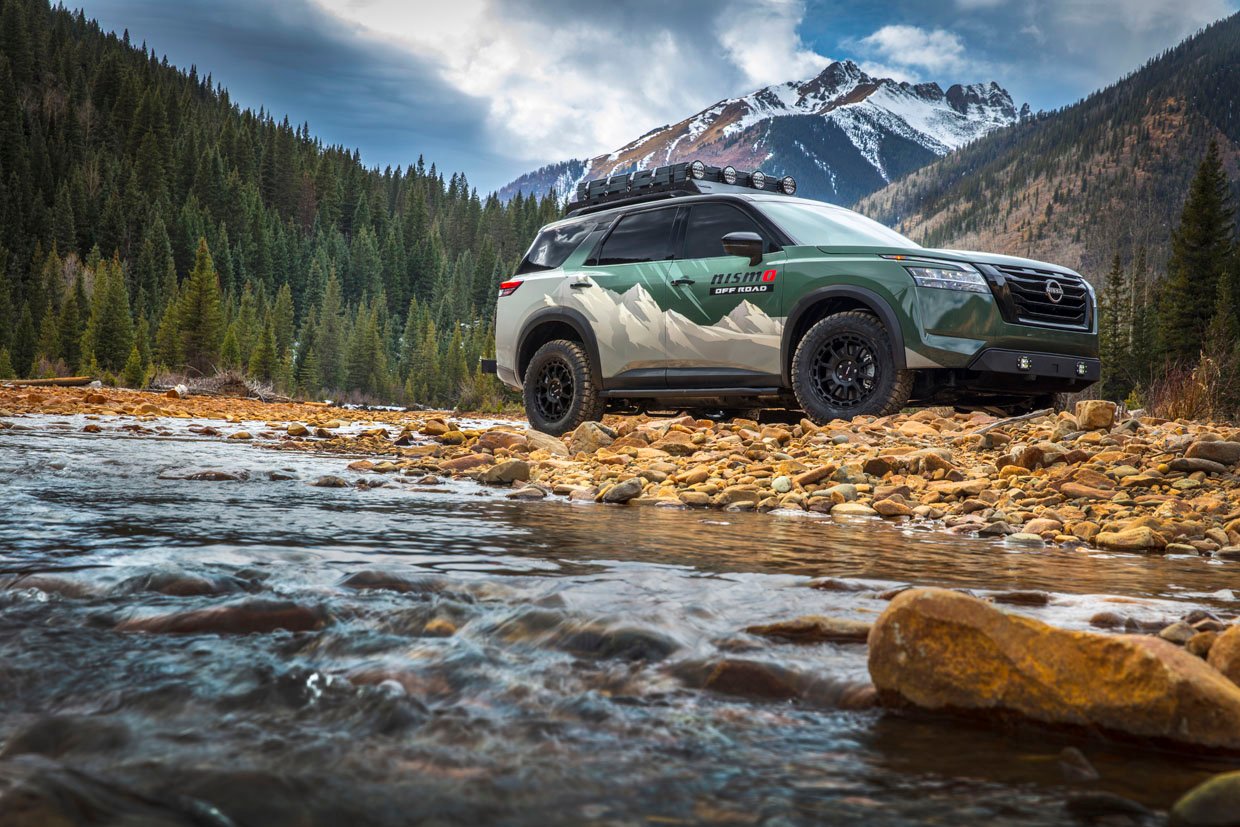 Nissan is heading to the SEMA 2021 show in Las Vegas from November 2 through November 5. Those lucky enough to attend the show will see some extremely cool vehicles, including versions of the new Nissan Pathfinder and the new Frontier outfitted for overland use.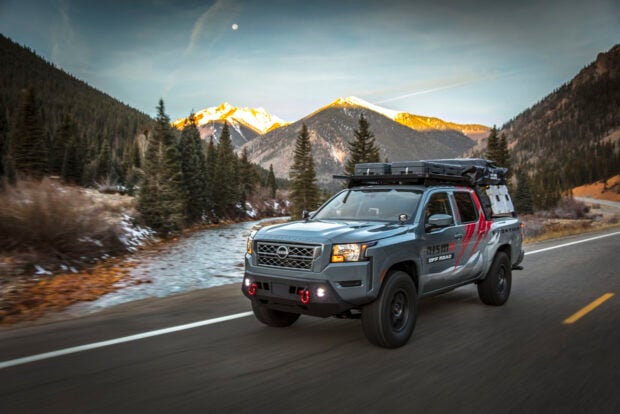 Both the Overland Pathfinder and Overland Frontier have NISMO suspension lifts and custom shocks. They roll on customized NISMO off-road wheels and feature all-terrain tires. Both vehicles are outfitted for camping and cooking in the wild with various accessories and components. Another truck on display at the show is the Frontier used in the Rebelle Rally. Nissan has competed in all six runnings of the event since it began.
One of the cars on display at the show is a rally-inspired 240Z classic sports car. This car has been completely restored and looks incredible in this vintage red and black color scheme, with black louvers and a roof rack holding a spare tire. It rocks a modded L24 engine stroked to 2800cc, triple Weber carburetors, and custom exhaust.
Another exciting vehicle on display is a Formula Drift car called the Nissan Altimaniac. The vehicle uses a customized engine out of a Nissan GT-R, which now develops 2000 horsepower, shifts with an RTS 6XD sequential transmission, and rides on an adjustable race suspension.