Chevy Beast Desert Truck Looks Like a Real Warthog
chevrolet | chevy | chevy beast | sema
Chevrolet is talking up one of the vehicles it brought to SEMA 2021, the Chevy Beast. The automaker says the truck is a conceptual vision of the ultimate high-performance desert running pickup. Whatever Chevy says, it looks a lot like the Warthog from Halo, which is a good thing if you ask me.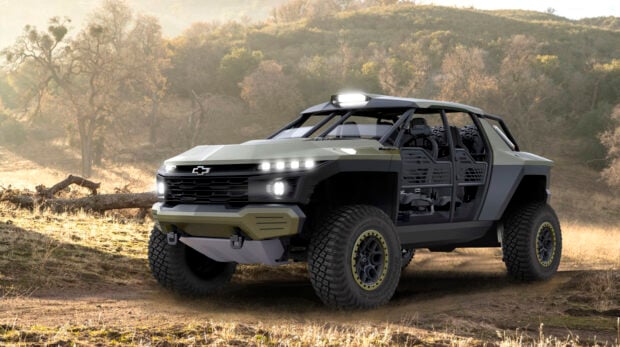 The Beast uses a short-bed Silverado chassis that Chevy modified to handle the rigors of high-speed desert racing. While the vehicle looks incredibly futuristic, it's built using a production platform and off-the-shelf Chevrolet Performance components.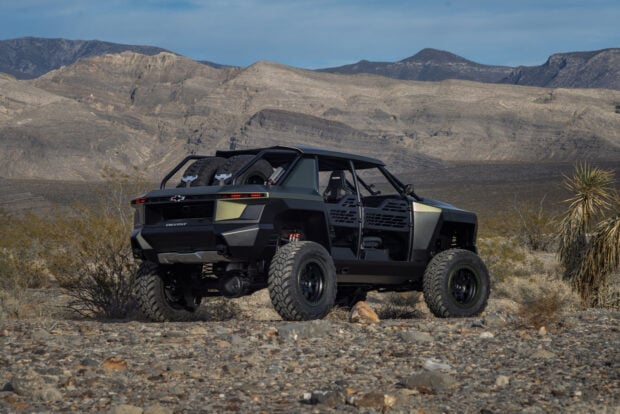 Its frame was shortened and features a custom Chromoly steel safety structure. In addition, all of the components have been covered with custom lightweight bodywork.
The four-passenger off-road racer has an LT4 supercharged 650 horsepower crate engine under the hood. The supercharged V8 utilizes a Chevrolet 10-speed automatic along with a two-speed transfer case.
The Beast's suspension is a concept long-travel system utilizing a five-link rear setup. The whole thing rolls on enormous 37-inch off-road tires with an ultra-wide 91-inch track, maximizing stability and control. Its brakes have also been upgraded utilizing the Chevrolet Performance Big Brake Upgrade System.