2023 Kia Sportage Hybrid Aims for Roomy Fuel Efficiency
2022 | hybrids | kia | kia sportage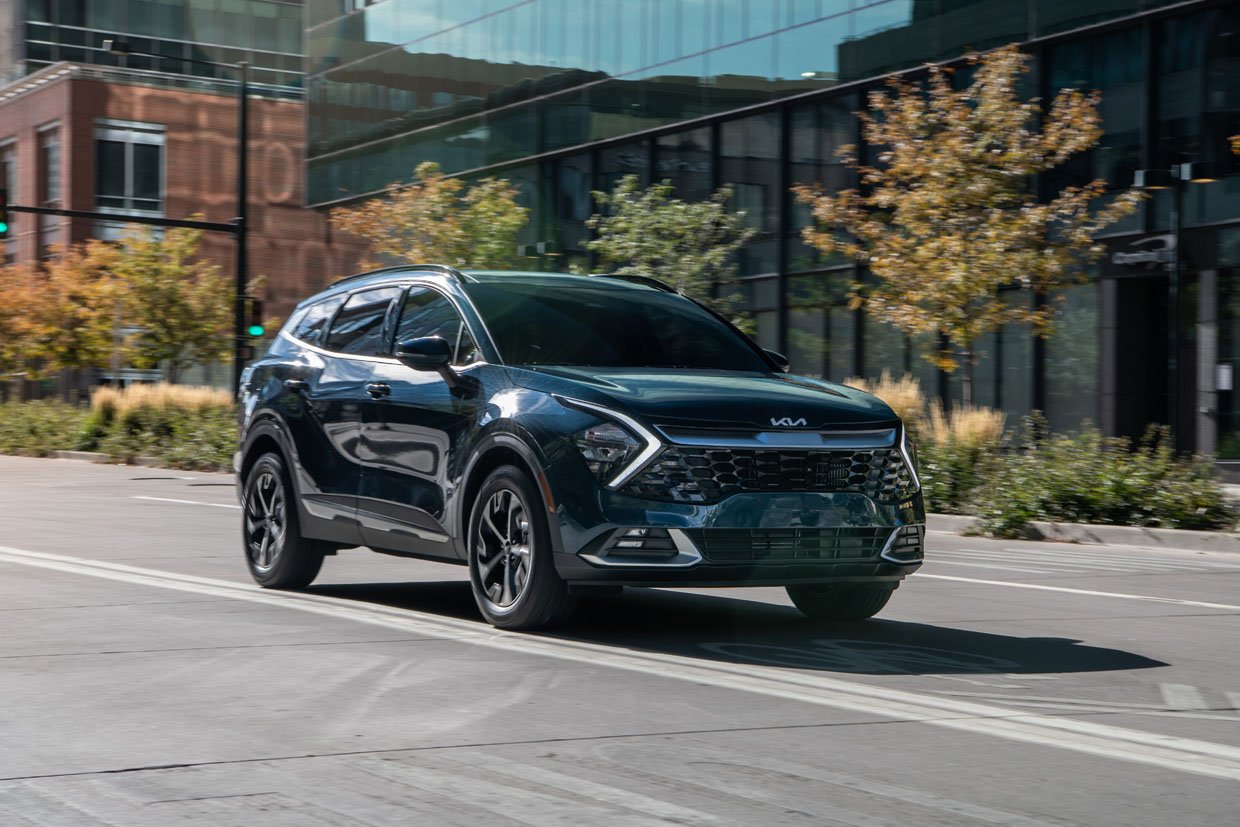 Kia is at the LA Auto Show and has revealed the 2023 Sportage Hybrid crossover. The hybrid version is based on the completely redesigned Sportage that launched in October.  The compact crossover uses a 1.6-liter turbo engine paired with a 44-kilowatt motor making a combined 226 horsepower, and  Buyers can opt for the Sportage Hybrid in either front-wheel drive or with active all-wheel-drive. The AWD version will be particularly appealing to those living in cold-weather states.
The hybrid version produces 40 percent less CO2 emissions than the outgoing model. The battery used with the electric motor is a 1.49 kWh lithium-ion unit, and the Sportage hybrid is fitted with a six-speed automatic transmission. The vehicle is also able to tow 2000 pounds.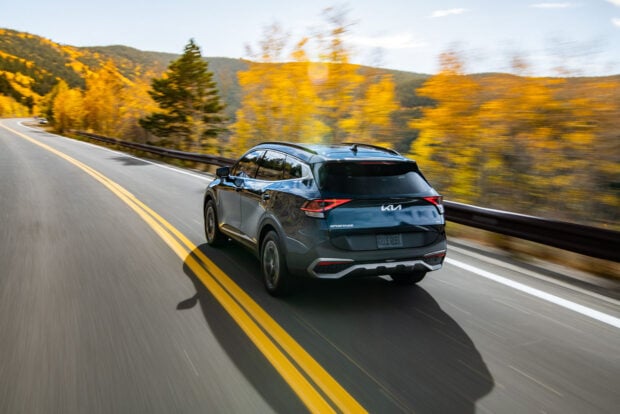 Kia plans to offer the Sportage Hybrid in three trim levels, including LX, EX, and SX-Prestige. All offer over 500 miles of driving range and what Kia says are best-in-class cargo and rear legroom, thanks in part to a big 7.1″ increase in overall length compared to the prior model. There are also available dual panoramic 12.3-inch display screens, and all versions have eight standard Advanced Driver Assistance Systems.