Tesla Cyberquad EV is Aimed at Kids with Rich Parents
atvs | kids | Tesla Cyberquad | toys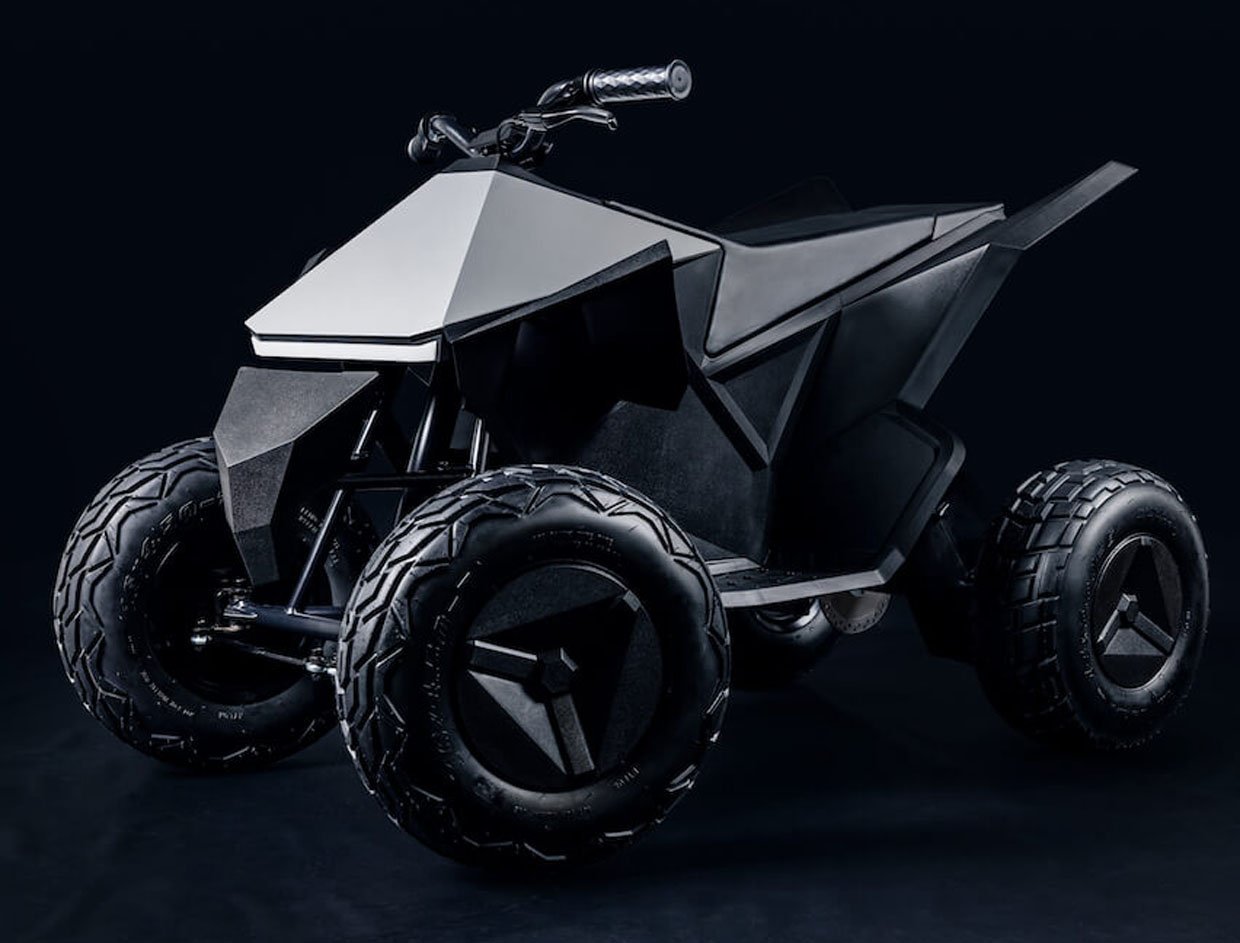 Tesla has revealed its latest electric vehicle, and rather than a car, this is an all-terrain vehicle designed for kids. Tesla's Cyberquad has design elements inspired by the Cybertruck and is intended for children eight years old and up. Other than the angular bodywork, it looks very much like your average four-wheel ATV.
However, this one is powered by a lithium-ion battery good for up to 15 miles of riding without a recharge. Its top speed is limited to 10 mph, but parents can govern it down to 5 mph for new riders. Built by Radio Flyer for Tesla, the Cyberquad is fitted with a cushioned seat, adjustable suspension, rear disc braking, and a steel frame. It has 16″ front tires and wider  14″ rear tires, wrapped around bolted steel hub wheels.
The Cyberquad sells for $1900, and Tesla says that Cyberquad will start shipping in two to four weeks, so it's not guaranteeing that the vehicle will arrive in time for Christmas.