Daihatsu Atrai Deck Camper Is One Cool Little Ride
camper | daihatsu | Daihatsu Atrai Deck Camper | japan | Kei Car | van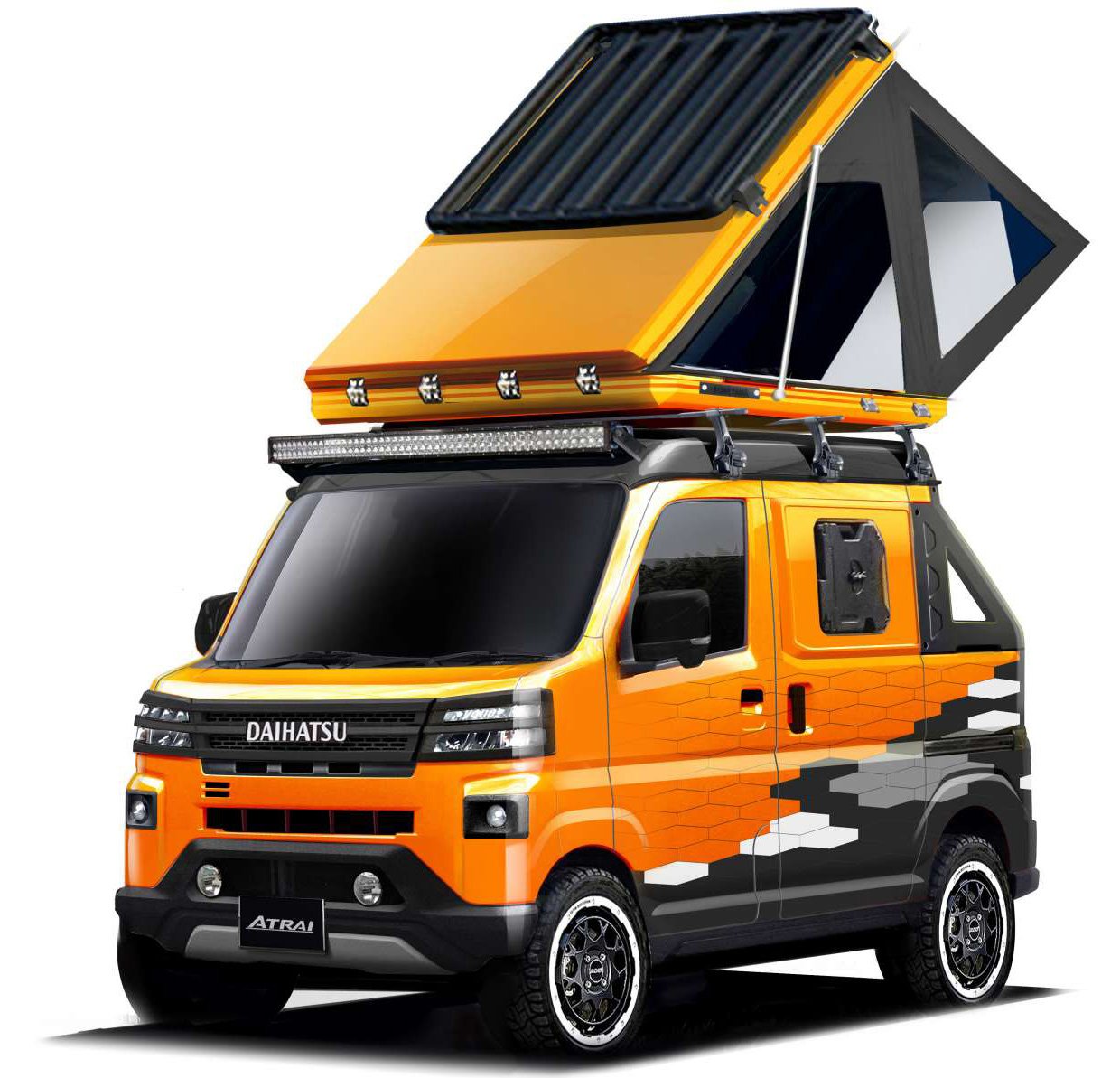 In the late '80s and early '90s, Daihatsu sold a little off-road vehicle in the US, but it has been gone from the States for many years. The Japanese automaker is showing off one of the interesting concept vehicles that will be on display at the 2022 Tokyo Auto Salon this coming January.
The vehicle is the Daihatsu Atrai Deck Camper. It's based on a small delivery truck designed for the tight streets of Japan. It's the only Kei truck in Japan with four doors and a small pickup bed in the back. The two rear doors slide like the doors of a larger delivery van, and the tailgate is designed to open 180 degrees.
The version of the small truck Daihatsu is showing off in Tokyo has been converted from a delivery vehicle into a tiny camper. Since the interior of the vehicle is so little, sleeping accommodations are on top in the form of what appears to be a modular pop-up tent. It's hard to tell if the tent has rigid sides or is made from fabric like a traditional tent in the rendering.
The tiny vehicle has a safari rack on the top of the tent shell for carrying additional gear. It also has a small LED light bar and unique front fascia compared to other models available in Japan. There's no indication that the vehicle will enter production, but with van life and camping being so popular these days, we'd love to see them make this.
[via Autoblog]