2021 Ford Bronco Pope Francis Center First Edition isn't a Popemobile
2021 | ford | ford bronco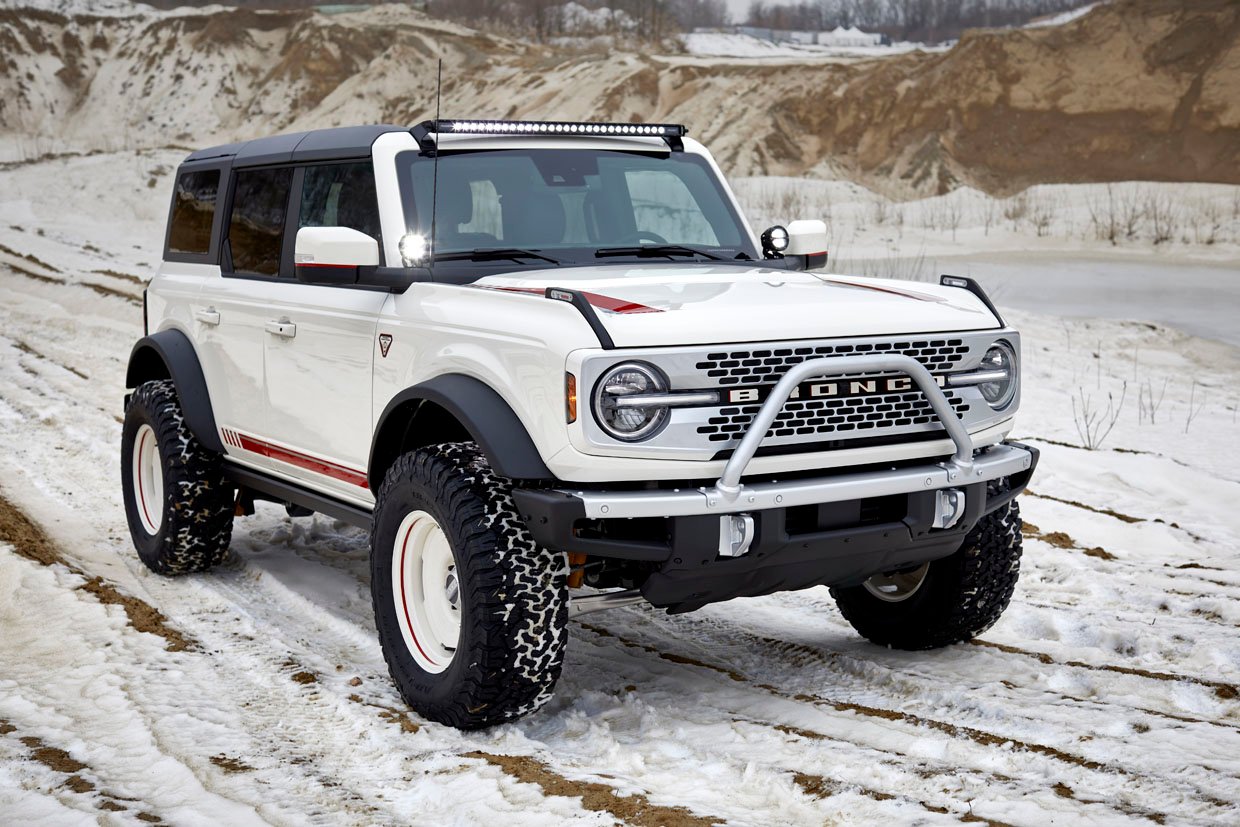 Ford has worked with charitable organizations for many years by building customized vehicles, auctioning them off, and giving all the proceeds to the charity. The first custom vehicle up for sale in 2022 is today, January 27, at the Barrett-Jackson Scottsdale auction. The vehicle is being auctioned off at the Barrett-Jackson auction in Scottsdale, with 100 percent of the proceeds going to the Pope Francis Center in Detroit. The charity will use the money to help fight homelessness in the city.
The custom 4-door Bronco is a modern interpretation of the vehicle that Ford built for a visit by the Pope in 1980. It's a customized 2021 Bronco First Edition painted in Wimbledon White. The SUV is fitted with steel wheels that look like the ones on the original 1966 Bronco, painted in white with a Rapid Red center stripe. In addition, the body of the Bronco has Rapid Red stripes on the sides and corners of the hood.
Some components are painted in Iconic Silver, including the grill and part of the Ford Performance modular front metal bumper. Unique graphics for this special Bronco First Edition are printed in reflective Rapid Red and feature the Pope Francis Center name as well. Various accessories from the Ford Performance Parts catalog are fitted to the custom vehicle, including a rooftop light bar, side pod lights, and wheel-well rock lights. Ford also includes in the package tube doors and other various accessories.
Like other Bronco First Editions, it's powered by a 2.7-liter EcoBoost V6, making 310 horsepower and 400 lb-ft. of torque, and this one is mated with a 10-speed automatic gearbox. You can follow the auction results for this unique white Bronco on the Barrett-Jackson website.