First 2023 Corvette Z06 Raises More than $3 Million for Charity
2023 | auctions | barrett-jackson | chevrolet | chevrolet corvette z06 | February 1, 2022
---
Last week, Barrett-Jackson held its annual Scottsdale, Arizona auction. Among the cars sold was the first 2023 Corvette Z06, with proceeds benefitting Operation Homefront. Like the other charity auctions Barrett-Jackson has held, all of the hammer price goes to the charity.
The winning bidder was NASCAR team owner Rick Hendrick. Hendrick has a fleet of first production vehicles from various automakers that he has purchased from Barrett-Jackson over the years. In this case, Hendrick spent $3.6 million to buy Z06 VIN 001.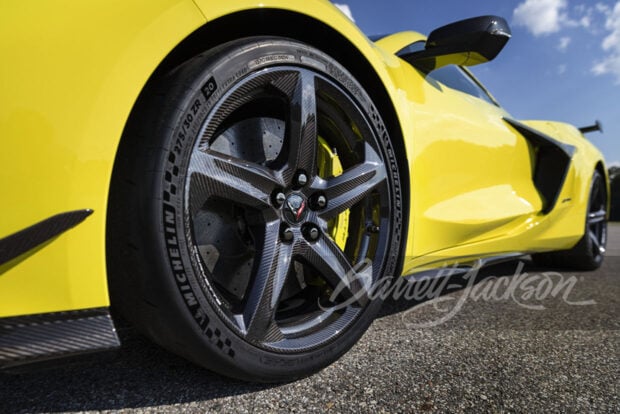 The top-of-the-line Corvette packs a 5.5-liter, naturally aspirated V8 engine with a flat-plane crank, capable of pushing out 670 horsepower at an 8600 RPM redline.
It's unclear if the yellow beauty seen in the auction photographs is the actual car Hendrick purchased or if it's a preproduction model just there to give bidders something to look at. Typically, with these first cars that go to auction, the buyer gets to choose the color they want for the exterior and interior and the options they want.