Ford and Sunrun Team up for EV Charger and Solar Panel Installations
2022 | charging | Ford F-150 Lightning | February 3, 2022
---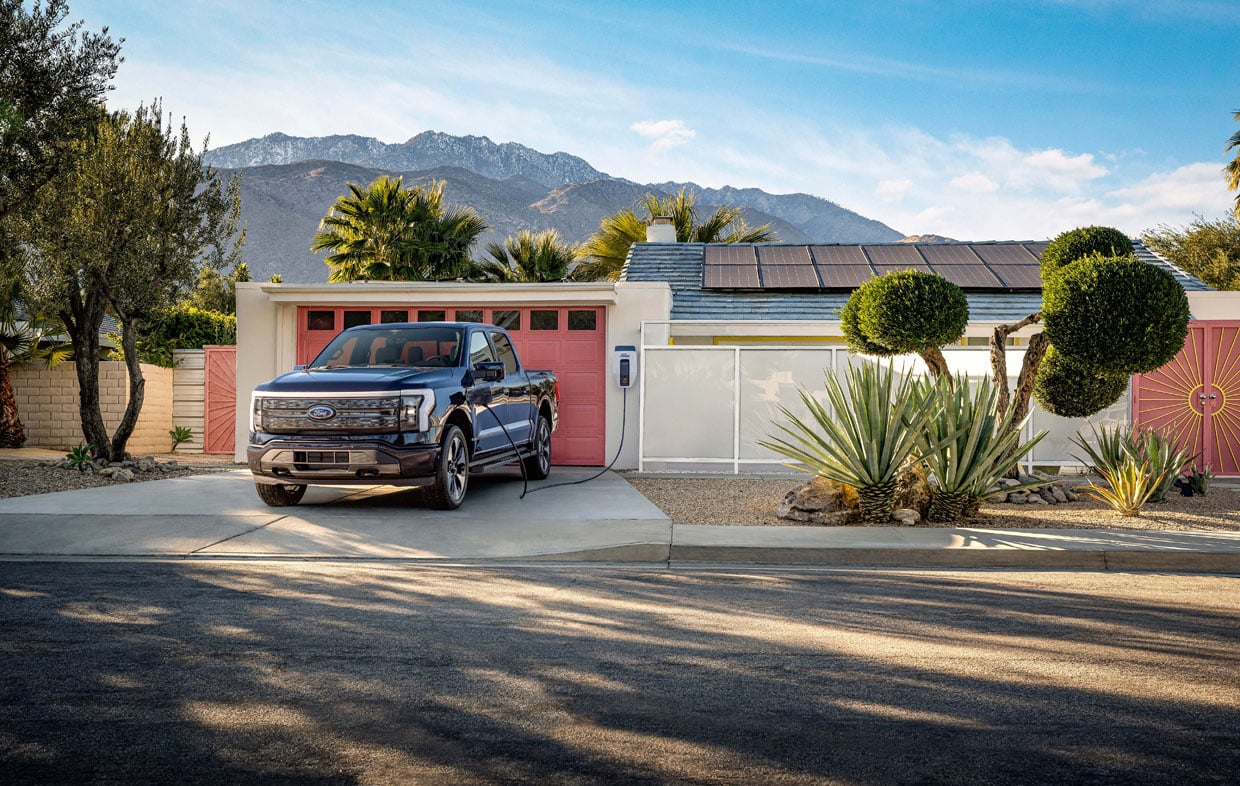 Ford has announced its preferred installer for charging systems for its F-150 Lightning pickup truck. Sunrun will install the 80-amp Ford Charge Station Pro and Home Integration System. Together those systems allow the F-150 Lightning to store power and supply that power back to homes in the event of a power outage.
The ability for the Lightning pickup to supply power to a home during an outage requires the truck to be optioned with the Ford Intelligent Backup Power feature. When fitted with that option and the extended-range battery, the truck can store 131 kilowatt-hours of energy and deliver up to 9.6 kilowatts of power back to the home.
Sunrun can also install solar panels on the Lightning owner's home in some areas. With solar panels, owners can charge their Lightning pickup using renewable energy. Ford says that a Lightning with an Extended-range battery can power the entire home for up to three days, but it can power a home up to 10 days when combined with solar power and rationing. Ford offers no indication of exactly how much the charger and solar panel hardware and installation costs.