Chevy's 632 Cubic-Inch Crate Motor Is a Beast
chevrolet | chevy | engines | February 8, 2022
---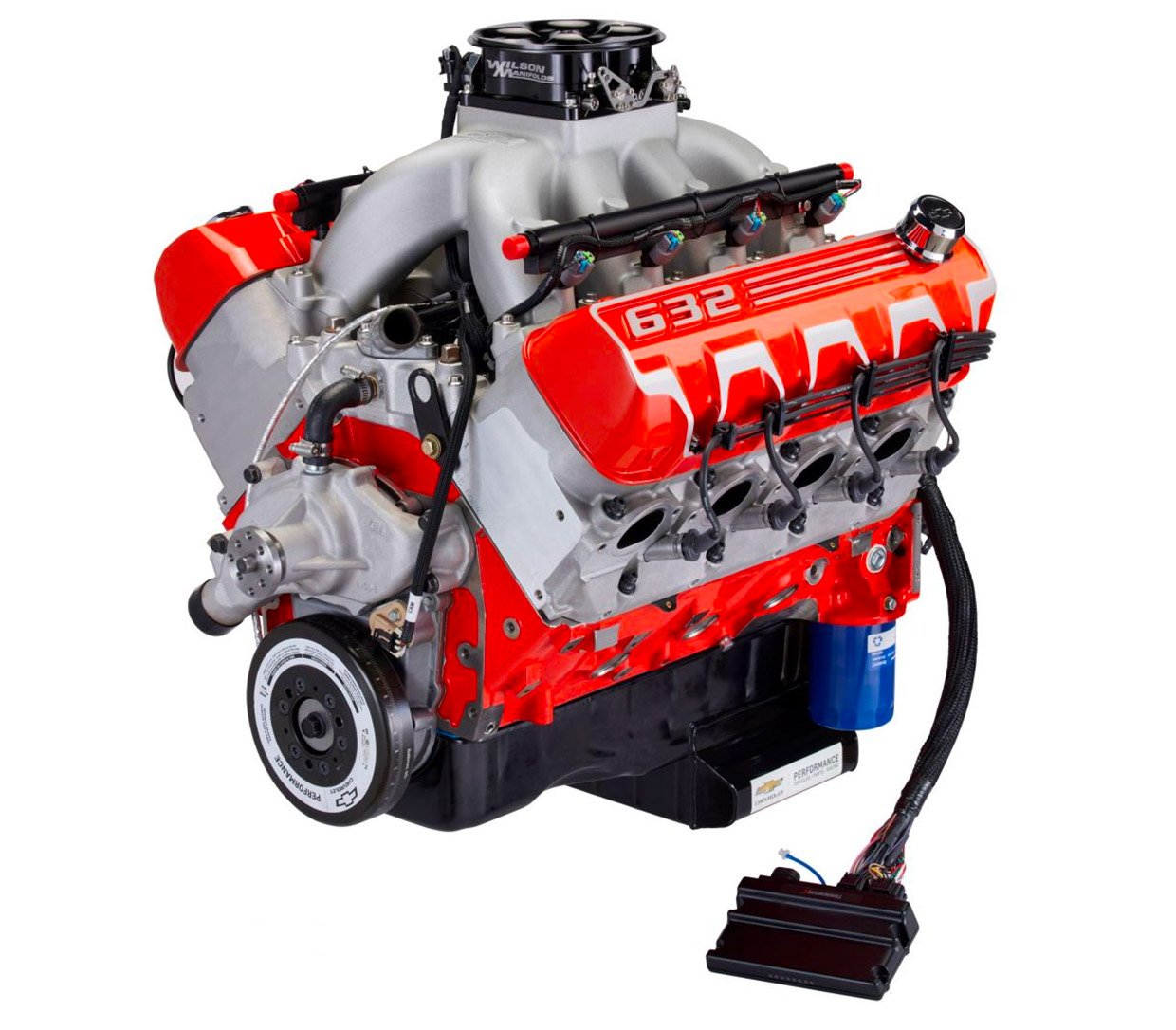 At SEMA 2021, Chevrolet revealed a new crate engine called the ZZ632/1000. It's a massive 632 cubic-inch power plant that uses electronic fuel injection rated for 1004 horsepower and 876 lb-ft. of torque. Chevy says it's the most powerful crate engine it's ever produced using EFI technology.
One of the more impressive facts about the horsepower and massive torque the engine produces is that it does so on 93-octane pump gas. The engine uses a forged steel crankshaft and connecting rods along with forged aluminum pistons and is designed to operate at up to 7000 RPM.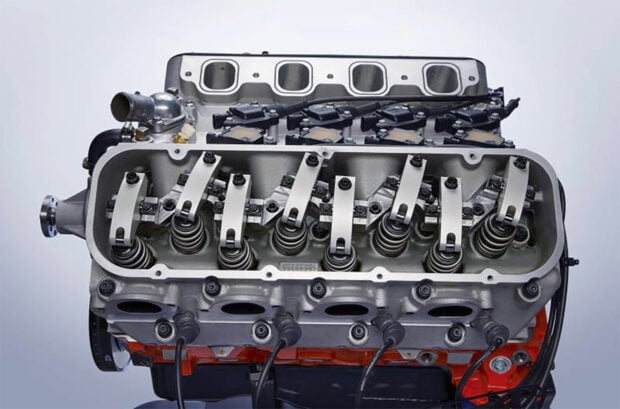 It ships essentially ready to drop into whatever race car or project car you're building, complete with fuel injectors and camshaft installed. It would be considered a long block with aluminum cylinder heads. Chevrolet also notes that the engine is intended for competition use, though it would require a few other accessories to be ready to race.
As you might imagine, the ZZ632/1000 is quite expensive, with an MSRP of almost $38,000. The upside is that you can find it online for under $30,000. The engine is up for preorder, with deliveries starting sometime this quarter.