Polestar O₂ Concept is an Electric Roadster with a Drone
polestar | Polestar O2 | roadsters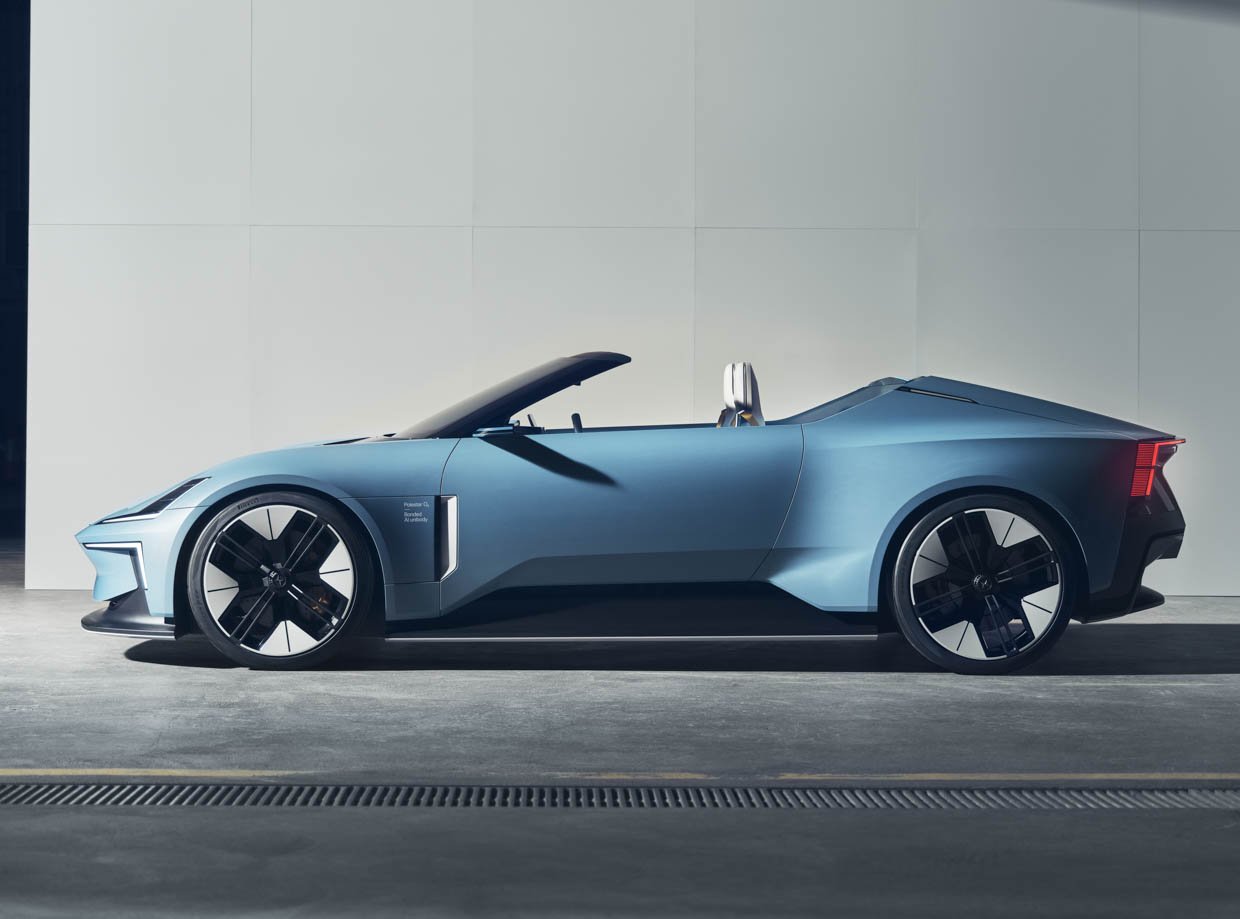 Polestar has revealed a new concept car called the O₂ that the automaker says is meant to be the brand's latest "hero" car. O₂ is a hard-top convertible with short overhangs and a 2+2 cabin giving the car traditional sports car proportions. Like all Polestar vehicles, O₂ would be fully electric.
The car is made utilizing a bespoke aluminum chassis, and the automaker uses recycled thermoplastic mono-material in the interior, making it easier to recycle them in the future. Polestar says recycled polyester is the only material used for all soft components in the vehicle's interior.
One of the car's most interesting features is an autonomous cinematic drone integrated into the vehicle behind the rear seats. O₂ has an aerofoil that deploys from behind the rear seats to create an area of negative pressure allowing the drone to take off while the vehicle is moving.
The drone can autonomously and automatically follow the vehicle at speeds of up to 56 mph. Videos recorded from the drone can be edited directly inside the car from the 15-inch center display and shared on social media from within the vehicle – presumably only when the car is parked.
Unfortunately, the biggest mystery about the O₂ is precisely what kind of electric propulsion the car would use. There is no indication of power, performance, or range for the concept car. In addition, there's no indication of if or when the O₂ will go into production at this time.