Ford Lightning Pickup Completes Extreme Winter Testing
2023 | ford | Ford F-150 Lightning | Testing | winter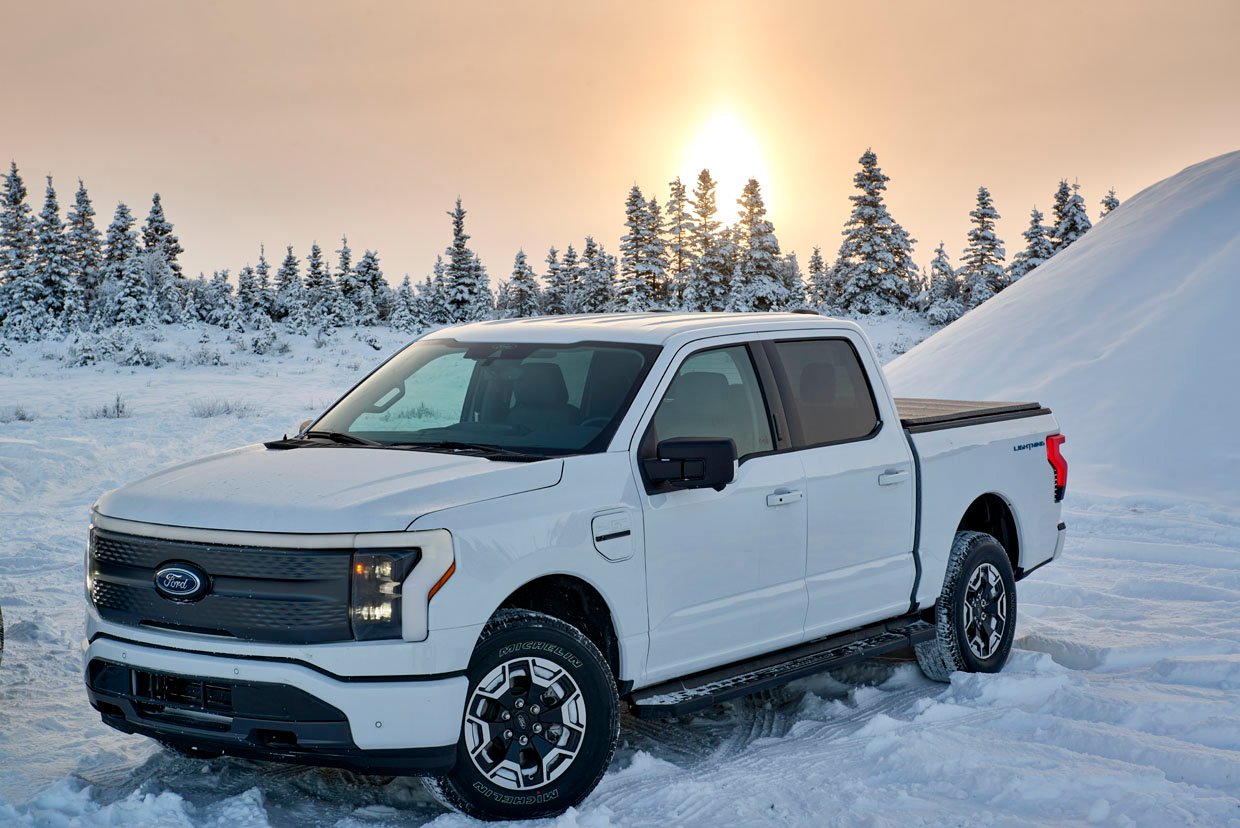 Ford has announced that it has completed its winter testing for the F-150 Lightning. This type of testing is a powertrain evaluation specifically meant to ensure that the all-electric powertrain of the Lightning can effectively deliver power on low traction surfaces. Ford took a fleet of the trucks to Alaska and spent two weeks testing them in temperatures that reached as low as -30º F.
Six Lightning preproduction pickups were tested on various winter surfaces, including loose snow, packed groomed snow, and a mixture of half-ice and half concrete. Engineers found that the powertrain could sense wheel slip and adjust power to the wheels within milliseconds to provide confidence and traction.
Lightning pickups come standard with motors in the front and rear. Tuning those motors to work together was a vital aspect of the testing. Engineers found the motors reacted nearly instantly to provide confidence in snow and ice. Lightning pickups have always-on 4 x 4, standard electronic-locking differential, and standard selectable drive modes.
While the testing proved out how well the electric truck can handle winter conditions, Ford didn't say anything about the impact of the cold weather on battery range or charging times, which typically suffer when the temperatures drop below freezing.