2023 Chevrolet Silverado PPV Joins the Force
2023 | chevrolet silverado | police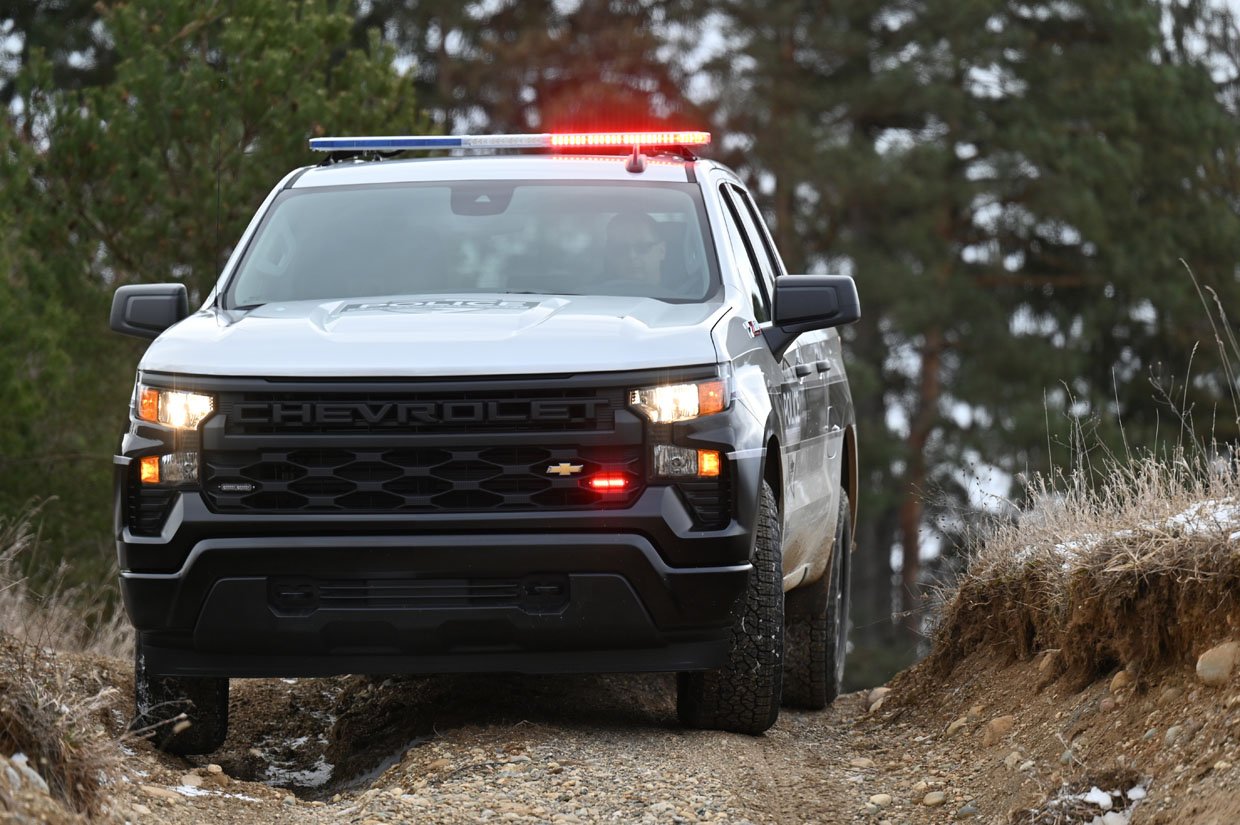 Chevy has added a new Police Pursuit Vehicle to its lineup that slots along with the existing Tahoe PPV. The 2023 Silverado PPV is a crew-cab, short-bed, four-wheel-drive pickup with some features from the Silverado Z71 package as standard. Those features include Rancho shocks, a locking differential, and a skid plate. Chevy also has an available two-inch lifted suspension for additional off-road clearance. The truck's engine is a 355 horsepower 5.3-liter V8 engine paired with a 10-speed automatic transmission, giving the cops the best chance of catching up with scofflaws.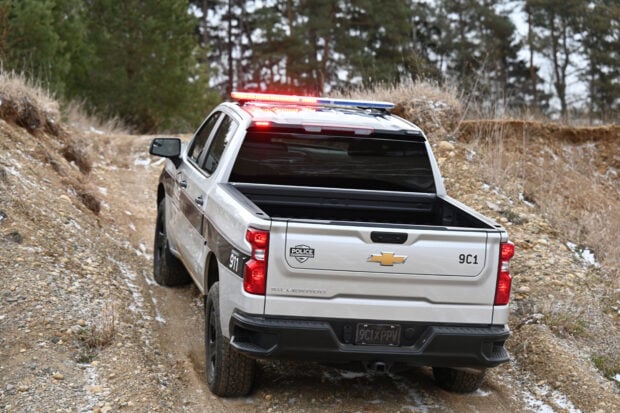 Chevy fits the Silverado PPV with six-piston Brembo front brake calipers and 16-inch rotors to increase brake efficiency. A standard heavy-duty engine air filter is also equipped. The tires are Goodyear all-terrain speed-rated units.
In addition to being used as an everyday patrol vehicle, the truck is also aimed at non-pursuit requirements for transporting trailers in marine and mounted divisions, thanks to its 9300-pound maximum towing capacity. The Silverado is also made to be outfitted with auxiliary wiring circuits and upfitter switches and the option to delete the front center seat for additional customization.